130+ Show and Tell Ideas from A-Z
I don't know about you, but our family loves show and tell day! My kids look forward to show and tell each week, when they are able to take an item to school that starts with or represents a specific letter of the alphabet. Unfortunately, I don't always think to prepare in advance and we are scrambling to think of something that starts with a certain letter right before going to school! That's why last year I created a list for show and tell ideas for every letter from A to Z!
Tips for Finding Show and Tell Items
In a perfect world, I remember to find show and tell items a couple of days in advance. I encourage my preschooler to help me find a particular item that starts with the letter sound, so that they do most of the "work" of associating the item with the letter of the week.
It also helps to ensure they know what they are supposed to share at school, and don't end up sharing a "teapot" instead of a "kettle" for letter K day. Whoops!
I also make sure not to send anything expensive, fragile, or super sentimental – just in case. Our school also currently has a rule to not send any loveys or soft toys, due to current sanitation procedures.
When we try to think of items for show and tell, I try to go through various categories of things we have in our house:
If all else fails, I send foam letters from our bathtub toys or a letter from a wooden alphabet puzzle.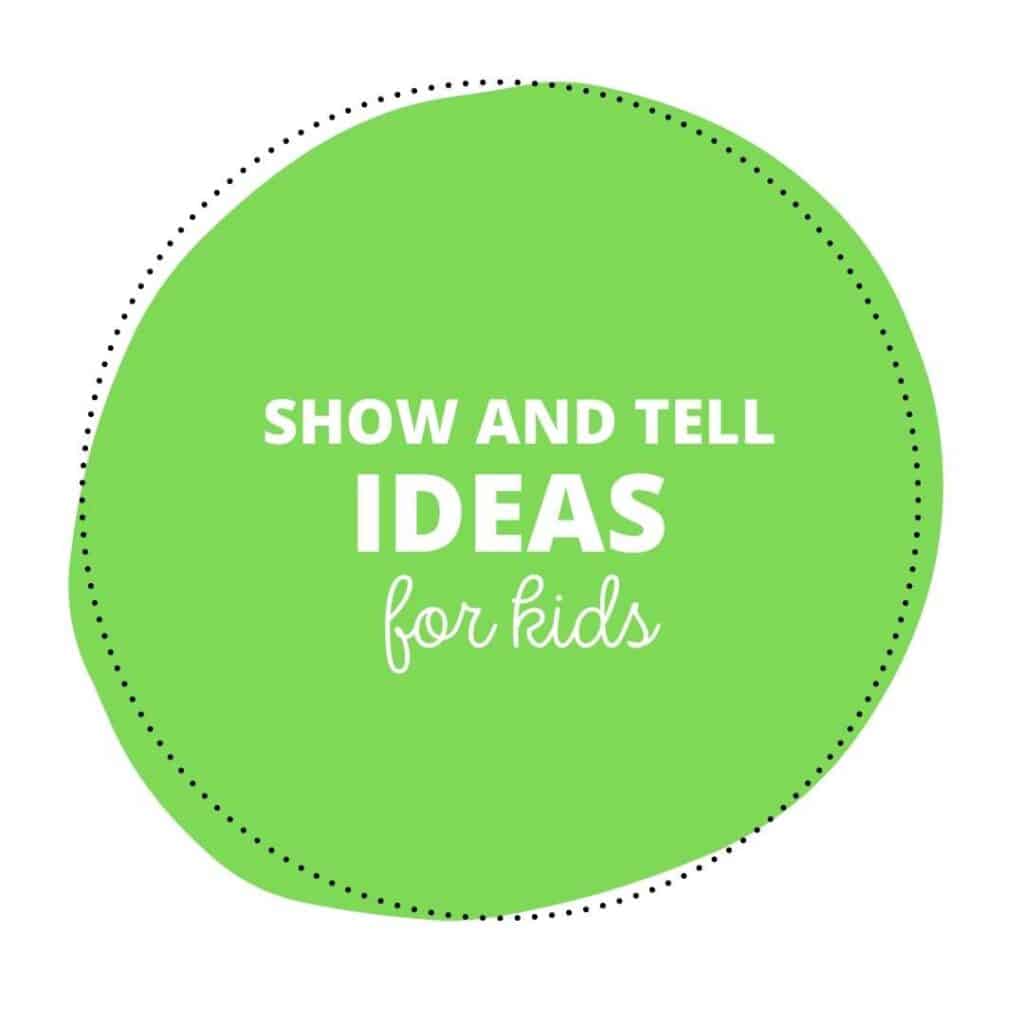 This post may contain affiliate links. If you make a purchase, I may earn a small commission at no extra cost to you. As an Amazon Associate, I earn from qualifying purchases. Read more about these links in my disclosure policy.
Show and Tell Ideas for Every Letter from A to Z
I have created a detailed list of show and tell ideas for every letter, with a variety of ideas that fit the categories listed above. For quick and easy reference (because I know how hectic mom life can be!), I am listing a few ideas for each letter here.
If you want more ideas (especially ideas that are creative for any of you overachievers), click through to the specific letter of the week.
Letter A Ideas
apple
alligator
airplane
arrow
Ariel (The Little Mermaid)
Letter B Ideas
bear
beans
bulldozer
Belle (Beauty and the Beast)
a favorite book
baby doll
Bubble Guppies
Letter C Ideas
cow
Clifford the Big Red Dog
cat
crayon
celery
Calico Critters
Letter D Ideas
duck
diaper
diamond ring (not a real one, of course!)
Donald Duck
dragon
Duplo blocks
Letter E Ideas
egg
Elsa from Frozen
elephant
eagle
Eggo
Letter F Ideas
frog
frisbee
Fiona (from Shrek)
flowers
fruit
Letter G Ideas
golf ball
gold coin (or something that is a gold color)
grapes
ghost
goat
foods that start with G
Letter H Ideas
hat
hamster
hand
Honest Kids juice box
heart
Letter I Ideas
ice cream cone
igloo
iris
iguana
Iron Man
Letter J Ideas
JoJo Siwa
jelly beans
juice
jaguar
jump rope
Letter K Ideas
Kristoff (from Frozen)
kelp
kisses
koala
kayak
Letter L Ideas
llama
lipstick
Linus and Lucy
lamp shade
leftovers
Letter M Ideas
monkey
mushroom
Mickey Mouse or Minnie Mouse
music
Mulan or Moana
Magna Doodle
Letter N Ideas
nametag
ninja
Nemo
nose
necklace
Letter O Ideas
oak leaf
Oscar the Grouch
octopus
olives
oval
Letter P Ideas
peas
Peppa Pig
pickles
petunias
Piglet and Pooh
Mr. Potato Head
piggy bank
Letter Q Ideas
quilt
queen
question mark
quarter
Q-tip
Letter R Ideas
rainbow
race car
reindeer
Rocky (Paw Patrol)
red toy
Letter S Ideas
soap
Shrek
spoon
sponge
Snow White
soccer ball
Letter T Ideas
turtle
tennis ball
tutu
Princess TIana (The Princess and the Frog)
toad
teddy bear
Letter U Ideas
umbrella
ukulele
Uncle _____ (photo of family member)
Ursula (from The Little Mermaid)
uniform
Letter V Ideas
violin
The Very Hungry Caterpillar (book)
valentine
vegetable
Venelope Von Sweets (from Wreck It Ralph)
Letter W Ideas
waffle
wig
Winnie The Pooh
worm
whale
Letter X Ideas
X-Men
xylophone
x-ray
X marks the spot (treasure map)
X Wing (Star Wars)
Letter Y Ideas
yellow
yarmulke
yogurt
Yoda
yarn
Letter Z Ideas
zipper
zombie
zebra
zig zag
Zelda
---