57 Lovely Show and Tell Letter L Ideas
I created all of my Show and Tell A-Z lists when I realized I was struggling to think of things for my preschooler to share each week. Here are all of my show and tell ideas for letter L – so you don't have to scramble at the last minute too!
Tips for Finding Show and Tell Items
When I try to think of items for show and tell, I try to go through various categories of things we have in our house:
animals
books
food/drinks (real or pretend)
TV/movie characters
family member names (to send a picture)
If all else fails, I send a foam letter from our bathtub toys or a letter from a wooden alphabet puzzle.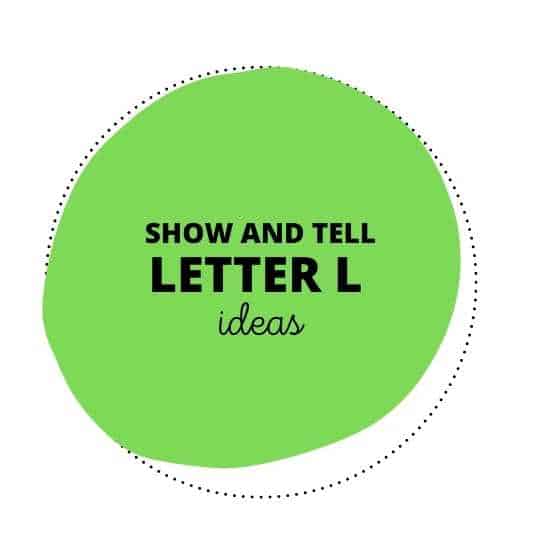 Ideas for Show and Tell Letter L
Here are all of my ideas for things that begin with L (that you may find in your home):
Animals that begin with letter L
You may have stuffed animals, plastic animals, or books with these creatures:
lion
leopard
lamb
llama
ladybug
lizard
lemur
lobster
Books that feature the letter L
Food and drinks that begin with the letter L
Check with your child's teacher before sending real food or drinks to school.
leeks
lollipop
licorice
lemon
lemonade
lime
limeade
TV/Movie characters that begin with letter L
The Lion King
The Little Mermaid
Lightning McQueen
Little Einsteins
Larry (from Veggietales)
Linny (from Wonderpets)
Luke and Leia (from Star Wars)
Lilo (Lilo and Stitch)
Lambchop
Luigi (Mario Bros)
Lucy and Linus (Peanuts)
Common Names that begin with L (for photos of family members)
Lisa
Liz
Landon
Lita
Lauren
Lucas
Other possible L words for show and tell
Check your toy box or closets for these items:
LOL dolls
lamp
light
leprechaun
lunchbox
lace
lug nut
Little People
level (from a tool set)
leaves
lifeguard
leg
lips
lipstick or lip gloss (real or play)
LEGOs
letter
lid
ladder
Leap Pad
label
lock