47 Awesome Show and Tell Letter A Ideas
I created all of my Show and Tell A-Z lists when I realized I was struggling to think of things for my preschooler to share each week. Here are all of my show and tell ideas for letter A – so you don't have to scramble at the last minute too!
Tips for Finding Show and Tell Items
When I try to think of items for show and tell, I try to go through various categories of things we have in our house:
If all else fails, I send a foam letter from our bathtub toys or a letter from a wooden alphabet puzzle.
Ideas for Show and Tell Letter A
Here are all of my ideas for things that begin with A (that you may find in your home):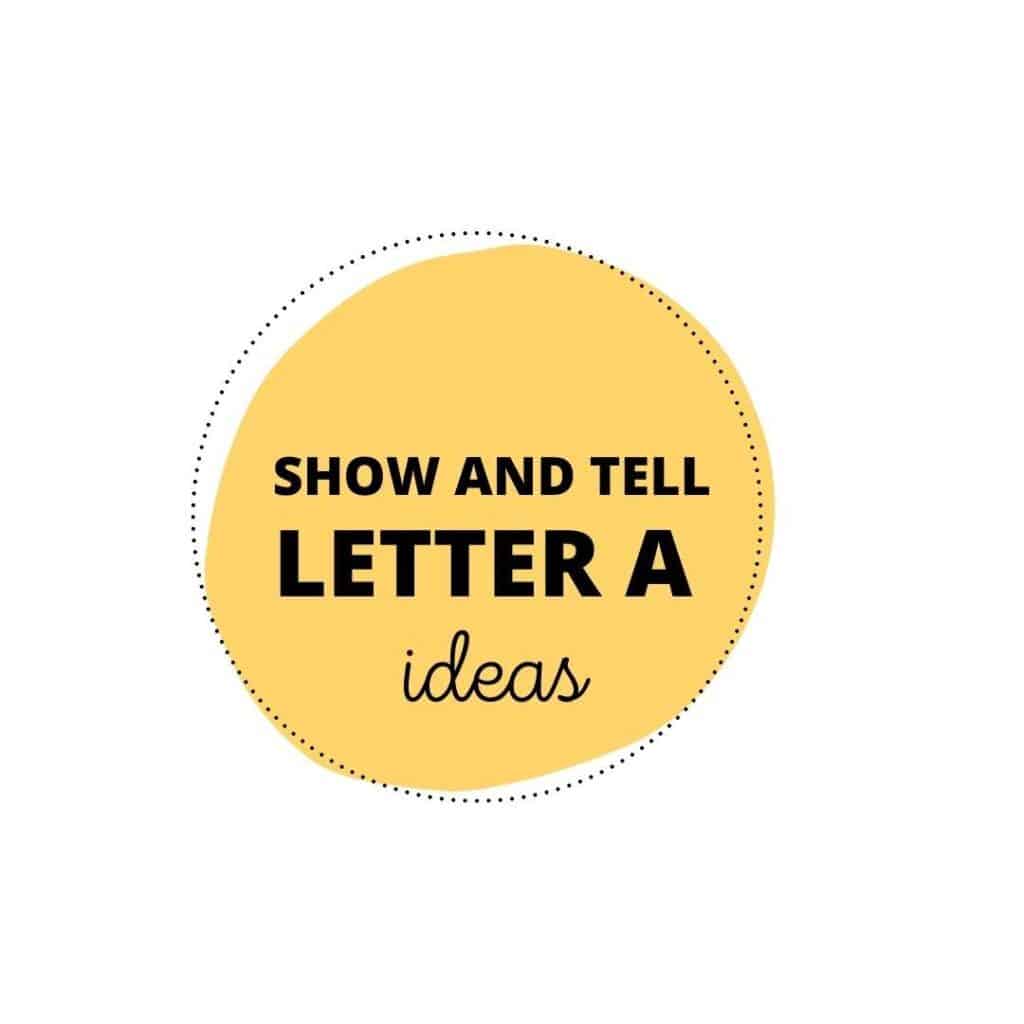 This post may contain affiliate links. If you make a purchase, I may earn a small commission at no extra cost to you. As an Amazon Associate, I earn from qualifying purchases. Read more about these links in my disclosure policy.
Animals that begin with letter A
You may have stuffed animals, plastic animals, or books with these creatures:
alligator
aardvark
ant
alpaca
alien (ok not an animal, but possibly a Toy Story stuffie?)
Books that feature the letter A
Food and drinks that begin with the letter A
Check with your child's teacher before sending real food or drinks to school.
apple
applejuice
applesauce
animal crackers
avocado
asparagus
apricot
Airheads candy
anchovy
artichoke
Check out our full list of foods that start with A here!
TV/Movie characters that begins with letter A
Anna (Frozen)
Alice in Wonderland
Ariel (The Little Mermaid)
Aurora (Sleeping Beauty)
Arthur (PBS Kids)
Common Names that begin with A (for photos of family members)
Ann/Anna/Annie
Aaron
Alex
Andrew
Amber
Amanda
Aunt _____
Other possible A words for show and tell
Check your toybox or closets for these items:
ambulance
arm (don't we all have broken Barbies lying around?)
anchor
acorn
automobile (impress your teacher with that vocabulary!)
astronaut
army figure
armband
airplane
angel
art supplies
accordion
acrobat
apron
arrow
award
See our list of toys that start with A here!
Get a head start on next week! See our full list of Show and Tell Ideas from A to Z here!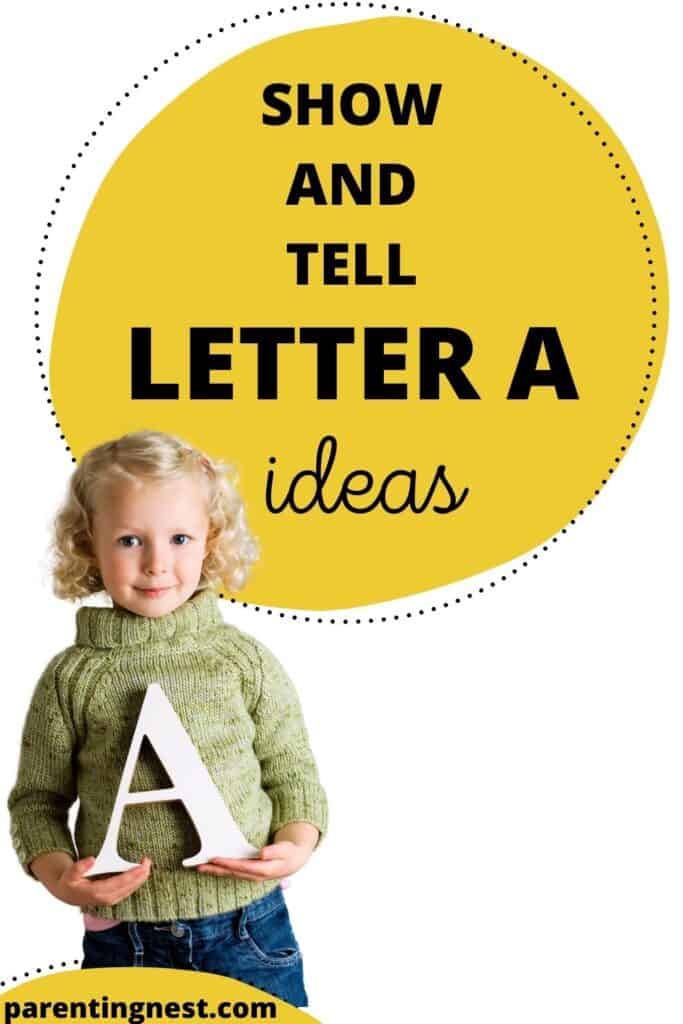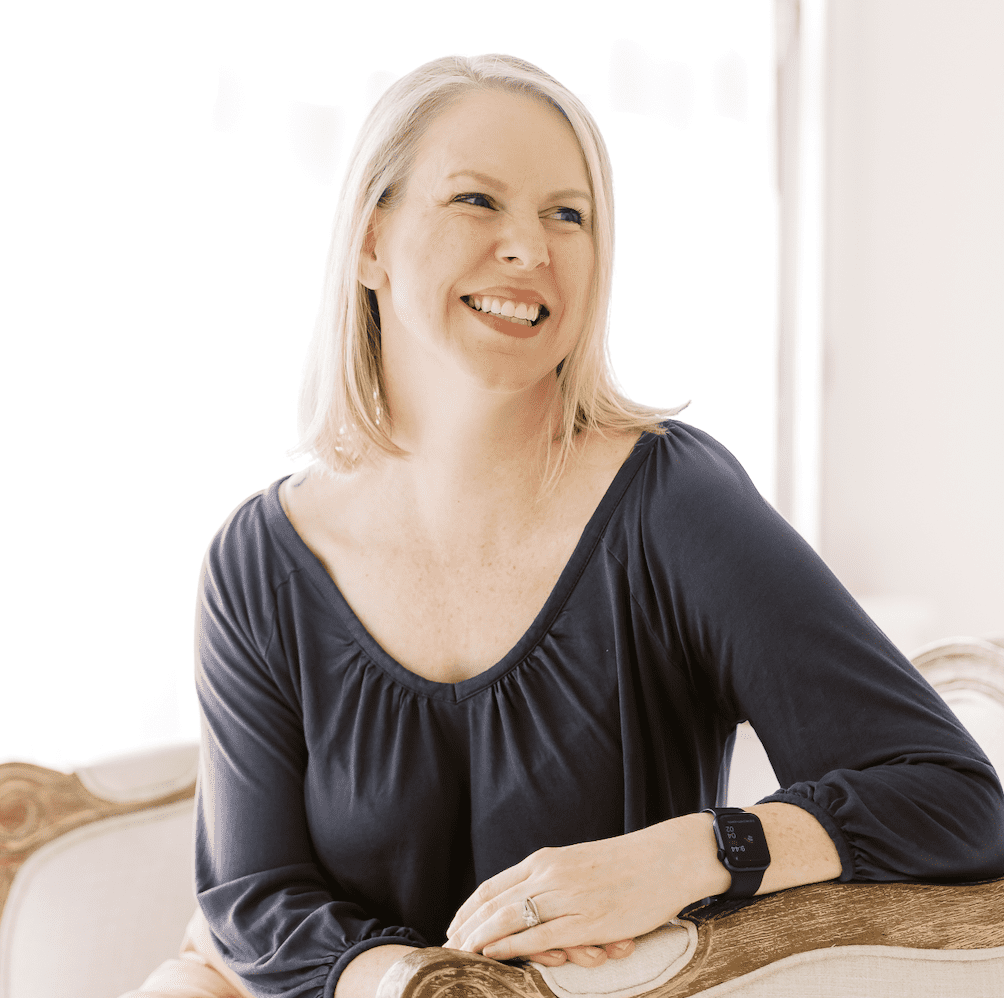 MEET THE AUTHOR
Amanda
As a mom of 4 kids (and the oldest of 4 kids herself), Amanda has over 30 years of parenting experience. A former special education teacher, Amanda has a Master's degree in Special Education and a second M. Ed. in Educational Leadership.
When she's not working, Amanda enjoys DIY projects, exercising, photography, and long walks through Target.
You can find Amanda on all social media at @parentingnestblog and @amandaseghetti