How to Get Your Kids Excited About Reading
Reading with your children and encouraging them to read independently is incredibly beneficial but getting kids excited about reading can be a monumental task, especially if you aren't an avid reader yourself. As parents and educators, we hope to instill a love of reading early on that will carry into adulthood. These ideas and activities may be just the spark that your child needs to ignite that passion.
This post may contain affiliate links. If you make a purchase, I may earn a small commission at no extra cost to you. As an Amazon Associate, I earn from qualifying purchases. Read more about these links in my disclosure policy.
Why is Reading Important?
We've all heard that reading is a fundamental skill and the earlier children are exposed to literacy, the better. But what are the actual benefits?
Children with a personal library of as little as 20 books achieve an average of three more years of schooling than children who did not have books. By providing books to your child you are increasing their odds of reaching a higher level of education.
Children who read just 12 minutes a day are in the top 2% of reading achievement. 12 minutes a day is equal to about 1,000,000 words per year.
Reading to your child can help them build vocabulary and a better understanding of language skills.
Children who are read to have a better understanding of letters, words, and sounds and are more successful when they learn to read independently.
Kids who read or are read to regularly are more excited about learning in general.
How to Get Kids Excited About Reading
We know that reading is important but there can still be a struggle to get kids excited about reading. Sometimes the best way to turn kids into avid readers is to make reading fun and make reading time something kids look forward to.
Build a Home Library
Kids need access to books that are their own. While library books are highly beneficial, when a child knows a book is theirs to keep and read over and over again the relationship with that book becomes more personal. As we learned above, a library of just 20 books can have a huge impact on a child's educational outcome. Building a library doesn't have to be expensive and here are a few ideas to get started.
If you are expecting and a friend wants to throw you a shower, consider requesting a book shower.
Sign your child up for a program that sends free books each month like Dolly Parton's Imagination Library. Visit their site to see if this program is available where you live.
Check local thrift stores and garage sales for used books.
See if your local library sells books that have been removed from circulation for a discounted price.
Create a Special Reading Spot
Pulling your child into your lap is a great way to foster a love of learning while also creating a special bond. As your child gets older you will want to begin encouraging independent reading and creating a special reading spot is a great way to do this.
A teepee like this one from OlarHike creates a nice little reading nook and play area for kids. Add a string of twinkle lights to make it even more special.
Who wouldn't want to curl up with a book in a Big Joe bean bag chair? They come in a variety of colors and have a pocket to store your child's favorite books.
No book nook is complete without a shelf on which to store your books. This kid's bookshelf shows the cover of the book rather than the spine so it's always easy to find your favorite.
Plan Activities to Accompany the Books You Read
The internet is full of great book-themed ideas. From simple activities to elaborate projects, printable coloring sheets and recipes based on books – activities associated with books can create a buzz that gets your child excited about reading.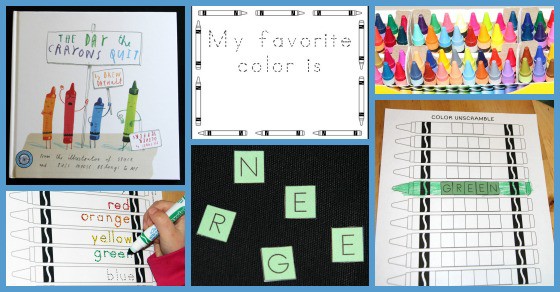 Duncan just wants to color but he discovers that his crayons have all quit. This funny book inspires kids to think outside the box when it comes to coloring and will help your child to name colors. Tree Valley Academy has several printables to help you to extend learning while reading The Day the Crayons Quit.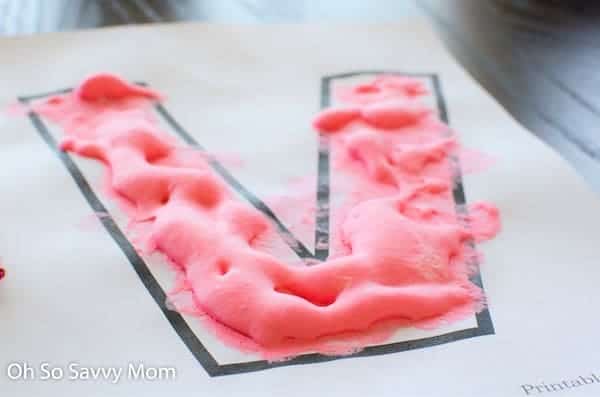 Chicka Chicka Boom Boom is a classic children's story designed to teach kids the alphabet with fun and rhythmic words. Oh So Savvy Mom takes it a step further with a messy yet educational puffy paint alphabet activity that any kids will love.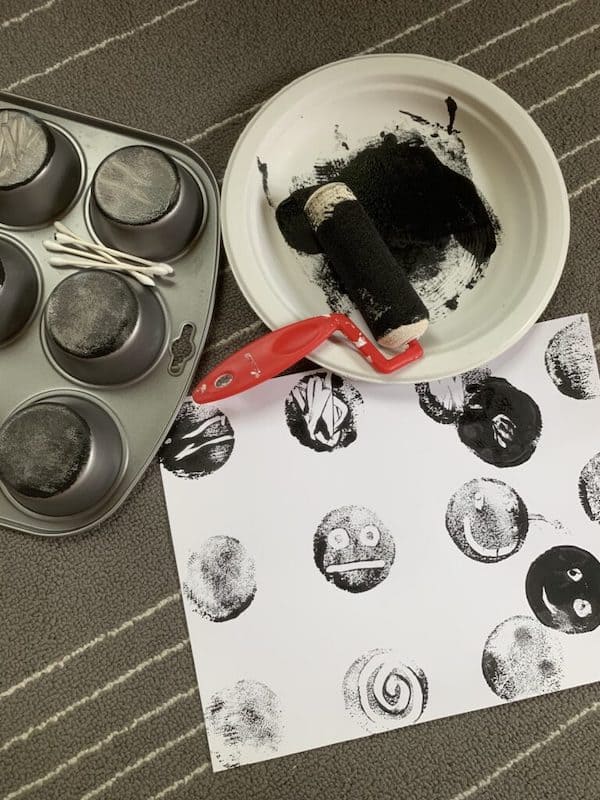 The Shapes Trilogy by Mac Barnett is funny and innovative. The three books include Square, Circle and Triangle and will not only teach your children about shapes but will encourage them to open their eyes to the wonders around them. This Muffin Tin Monopinting activity by U Ready Teddy mimics the illustrations in this book your child will love.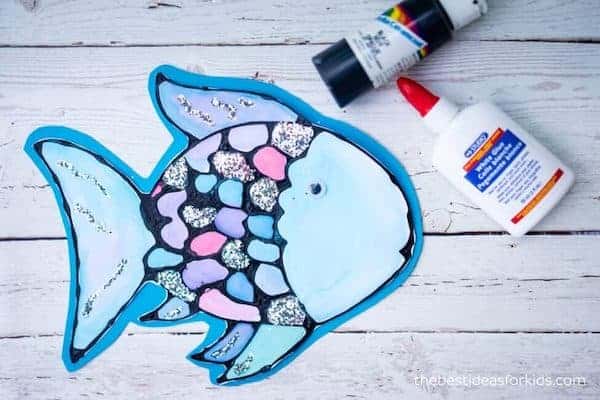 The glittery, shimmery illustrations are part of what makes The Rainbow Fish such a popular book with kids. Let them experience the magic themselves with this glitter-filled black glue Rainbow Fish craft from The Best Ideas for Kids.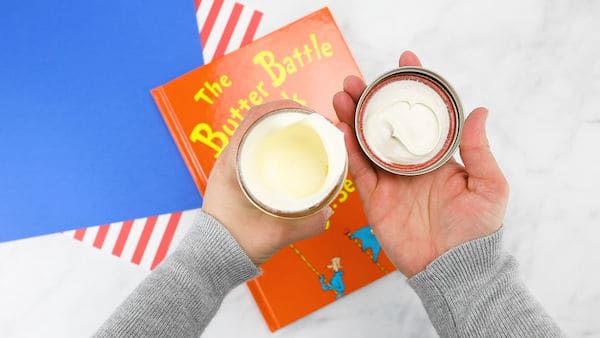 Jump into some science while you develop a love for reading with this edible science activity. After reading Dr. Seuss's The Butter Battle your kids can burn off some energy and prepare a snack at the same time with this How to Make Butter in a Jar science/cooking activity from Little Bins for Little Hands. Use the butter to make grilled cheese or spread it on toast, crackers, or pancakes.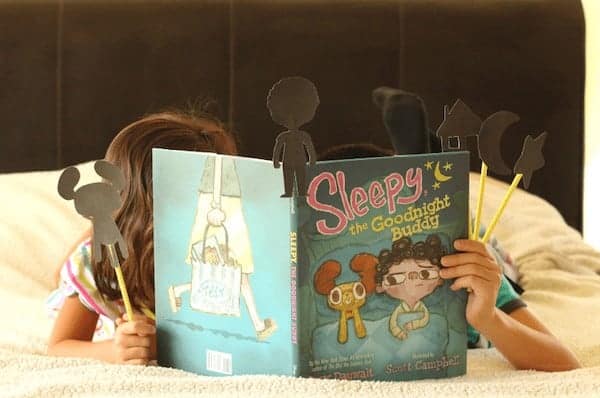 If your little one likes to avoid sleep you will probably enjoy this book and activity. Sleepy, The Goodnight Buddy is a hilarious book about a boy who doesn't like to sleep and the stuffed animal his parents give him to help solve the problem. Well, Sleepy turns out to be a problem himself! These printable shadow puppets from Raising Whasians will let your child act out their favorite parts of the story.
Pin for later!