11 Fun Vocabulary Building Activities for Beginning Readers (and beyond)
A strong vocabulary is essential for both reading and speaking. Of course one of the best ways to help children to build vocabulary is to read, read, read. As children begin to read on their own helping them learn to read and recognize a wide variety of words will help them to become better communicators and stronger readers. These vocabulary building activities are geared towards emerging readers but many can be a lot of fun for older children as well.
This post may contain affiliate links. If you make a purchase, I may earn a small commission at no extra cost to you. As an Amazon Associate, I earn from qualifying purchases. Read more about these links in my disclosure policy.
Vocabulary Building Activities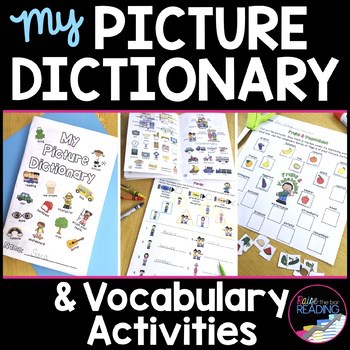 "My Picture Dictionary" with beginning vocabulary activities is a perfect tool to build thematic vocabulary building blocks for your students. It will give your beginning readers and ELL students the support and confidence they need to begin to tackle tasks in English.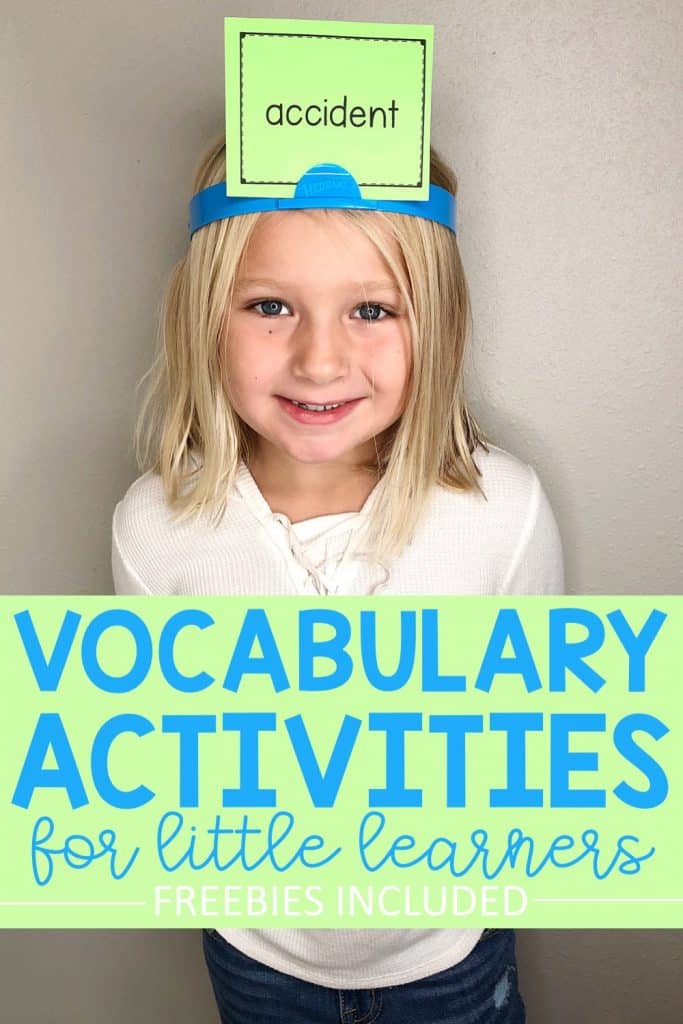 Vocabulary Headbandz is a fun game that students love.  Simply print off your vocabulary words onto these free editable vocabulary cards.  Each student attaches a vocabulary word card to their headband.  The youngest participant takes the first turn.  Then play passes to the left. When it's your turn, just flip over the timer and ask each of the players a question that will help you figure out what the picture is on your head. 
For loads more vocabulary building activities check out the Lucky Little Learners Teachers Pay Teachers store.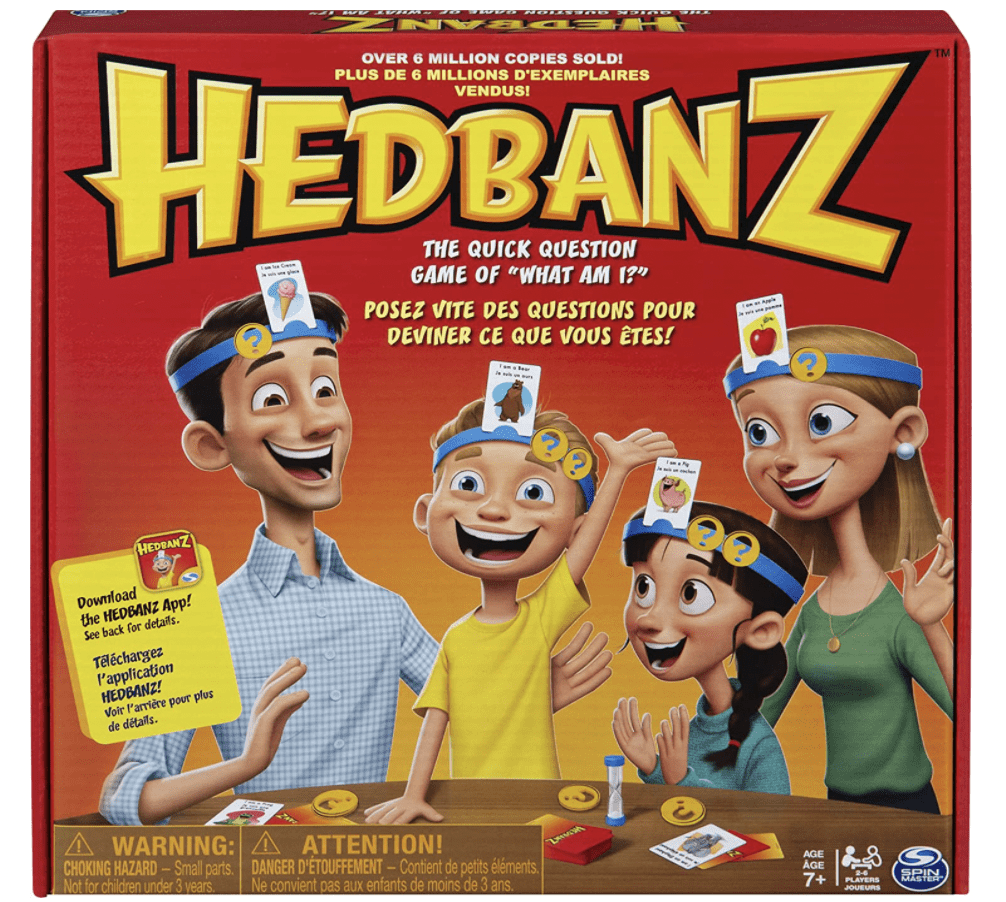 Need some headbands of your own to play this game at home or in your classroom? Order the original Headbandz game from Amazon and simply replace the cards with the ones from the free printable above.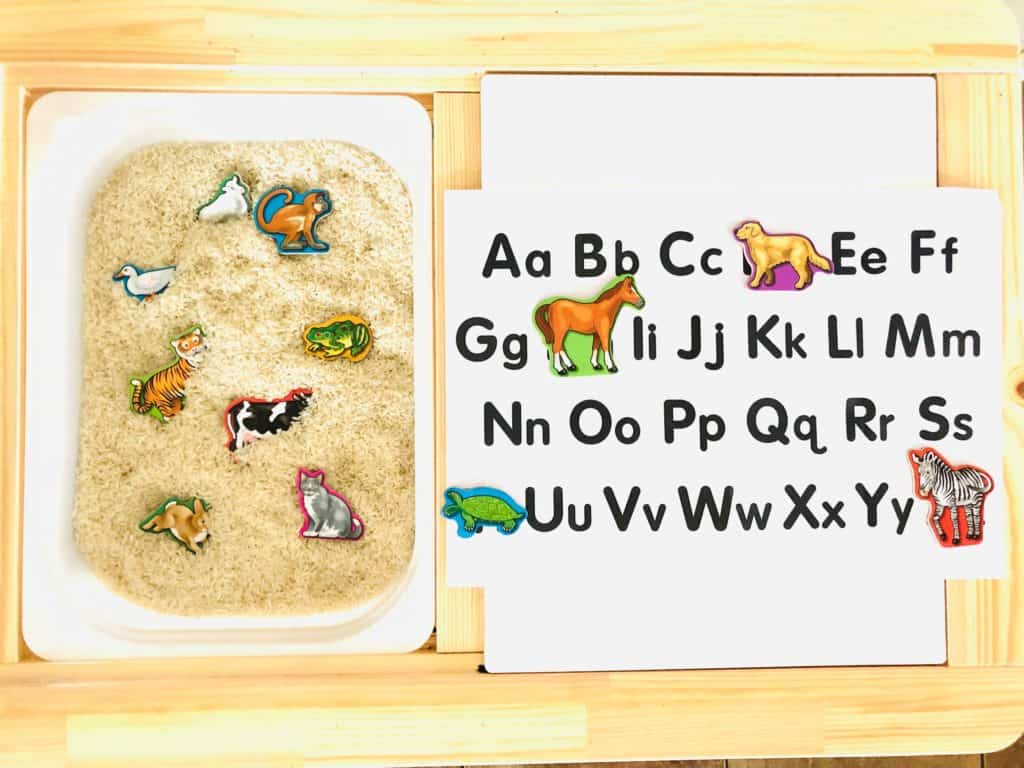 Providing opportunities for small world sensory play (e.g. adding figures or props to your sensory bin) is a fantastic way to develop your child's vocabulary and speaking skills through rich imaginative play!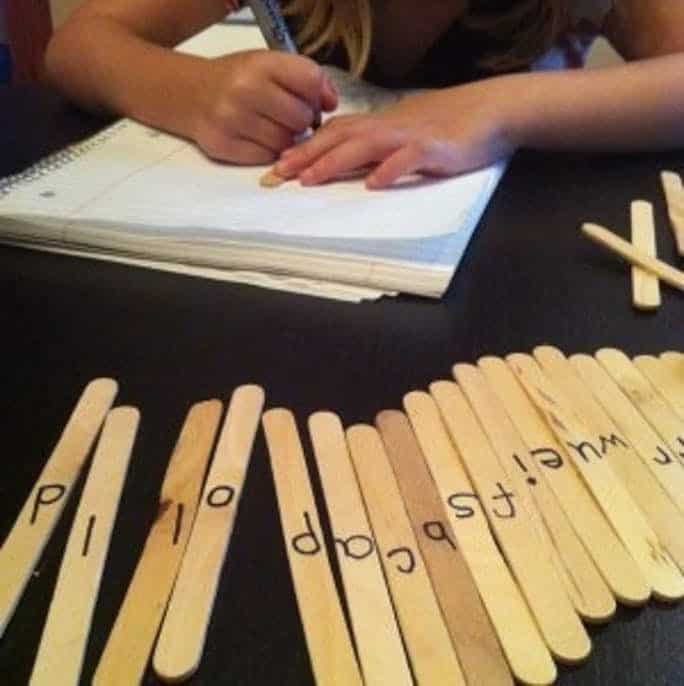 Instead of rushing out to buy letter tiles, I happened to glance at the box of 5 million craft sticks and decided to use them to create word and sentence activities. It's a simple activity that packs a lot of learning punch. Here's how to build words and sentences with craft sticks – check it out!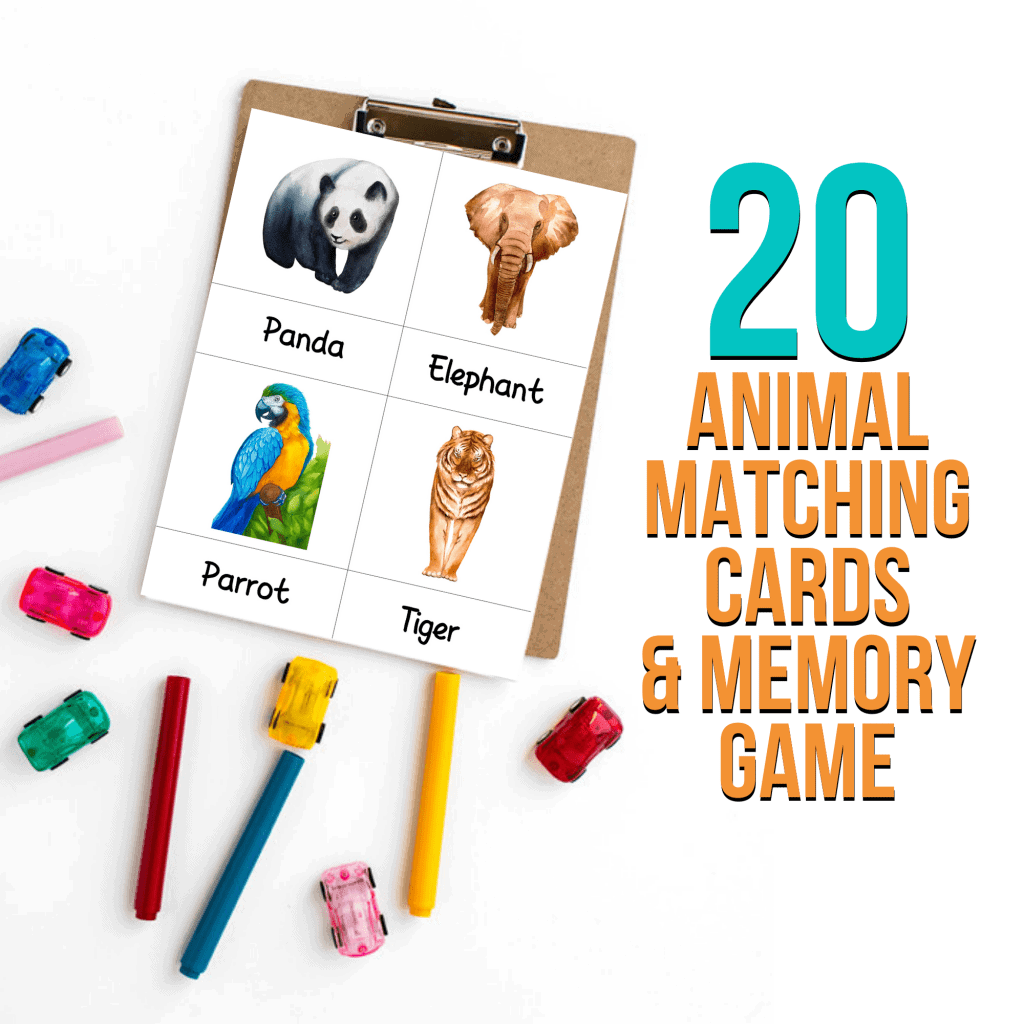 We know the best way for young children to learn is through play, and these animal matching cards will help your children learn more about animals in a fun way while also learning a second language! Learn animal names in both English and Mandarin.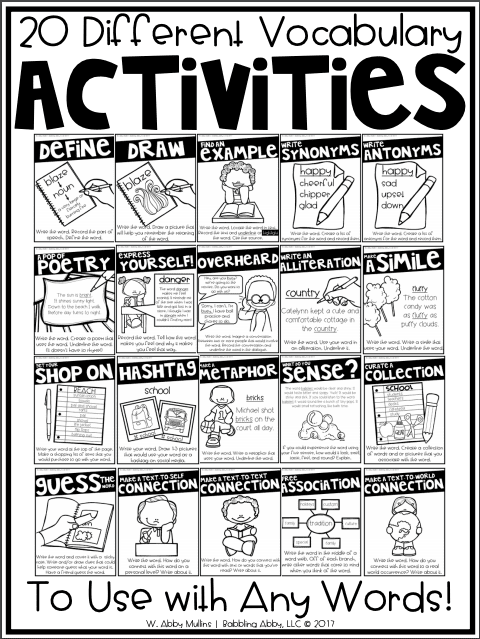 This is a set of twenty different activities that you can use with any vocabulary word with students in grades kindergarten, first grade, second grade, third grade, fourth grade, fifth grade, and sixth grade.
These engaging vocabulary building activities will give your students the opportunity to choose how they interact with their vocabulary words, giving them greater authority over their learning!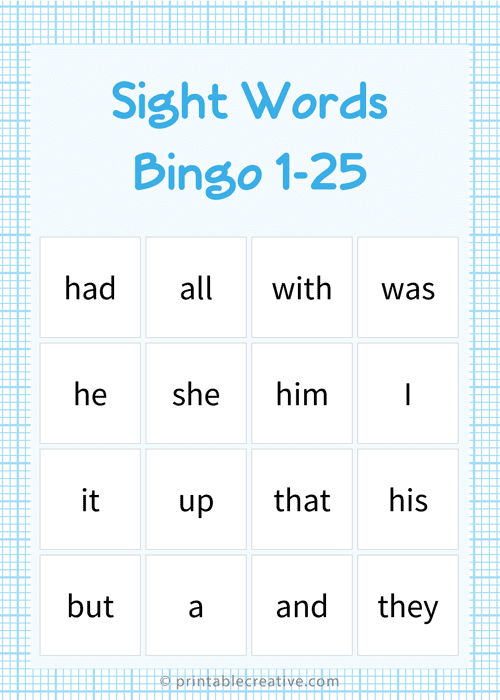 Sight Words Bingo Game is perfect for children who are learning to read these simple words. It is important that they recognize these words from their memory and know how to read these quickly.
When they play Sight Words Bingo, they are not just practicing their reading skills but also working on their concentration and fine motor skills. The best part is they have fun while learning.
These bingo cards are perfect for classroom setting, small or big group of kids, or take these along for long road trips, family outings or kids birthday parties.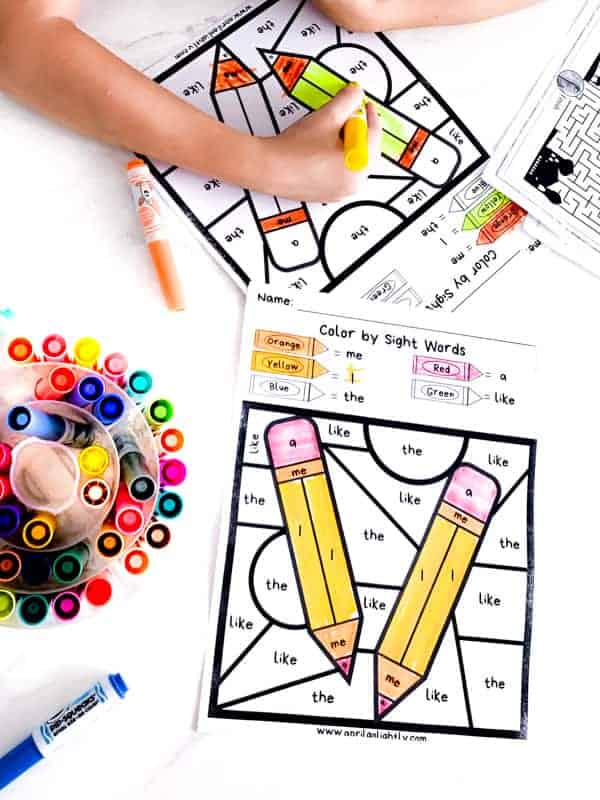 Covering both Dolch and Fry sight words, students will practice recognizing colors and sight words while they also work on coloring skills.
Vocabulary Games
Classwords – Games develop vocabulary – an essential component of reading success! Students give clues and guess grade-level vocabulary words. Games build vocabulary and critical thinking skills as students activate prior knowledge, use context clues, make inferences and draw on vocabulary. Aligned with Common Core and State Standards. Supports requirements of Title I and other federally funded programs.
Wordplay for Kids – Quick, what's a food that contains the letters "P" and "A"? You have 60 seconds. Try "pizza", "pancake", "pasta", "peach", "pear", or something else… Wordplay for Kids is fast, fun and challenging. The spinner provides two letters that must appear in the word. A roll of the die then selects the word category to guide the kids along: "Food or Drink", "Object or Thing", "Living Creature", "Something in the House", "Boy's or Girl's Name" and "Any Word". Then it is off to the races!
Bananagrams – The anagram game that will drive you bananas! BANANAGRAMS is the award-winning word game that needs no pencil, paper, or board. Players race against each other to build crossword grids and use all their letter tiles first. BANANAGRAMS comes in a small portable banana-shaped pouch so is great for travel, and is perfect for everyone 7 & up.
Pin these Vocabulary Building Activities for later!