Fun Foods from A to Z | Alphabet Food List
When you live with picky eaters – whether they are your children, your spouse, or maybe even yourself – you have to get creative with how you introduce different foods into your meals. Eating a variety of foods can be fun when you turn it into a game. We decided to try new foods from A to Z, and created this list of foods to have options to choose from.
Why eat the alphabet food list?
When you step outside of your food comfort zone, you have the opportunity to discover a new food that you never knew you could enjoy. There are so many foods that we haven't tried, for various reasons – because our parents never cooked them, they weren't available in our area, they are popular foods in different cultures, or just because we didn't know they existed!
Trying different foods, especially fruits and vegetables, can provide our bodies with a variety of nutrients that we wouldn't normally have. It can also get us out of the "what's for dinner" rut when we get bored of eating the same old things over and over again.
These food lists are also great for planning snacks when teaching the letters of the alphabet, or when looking for a fun food for show and tell day at school!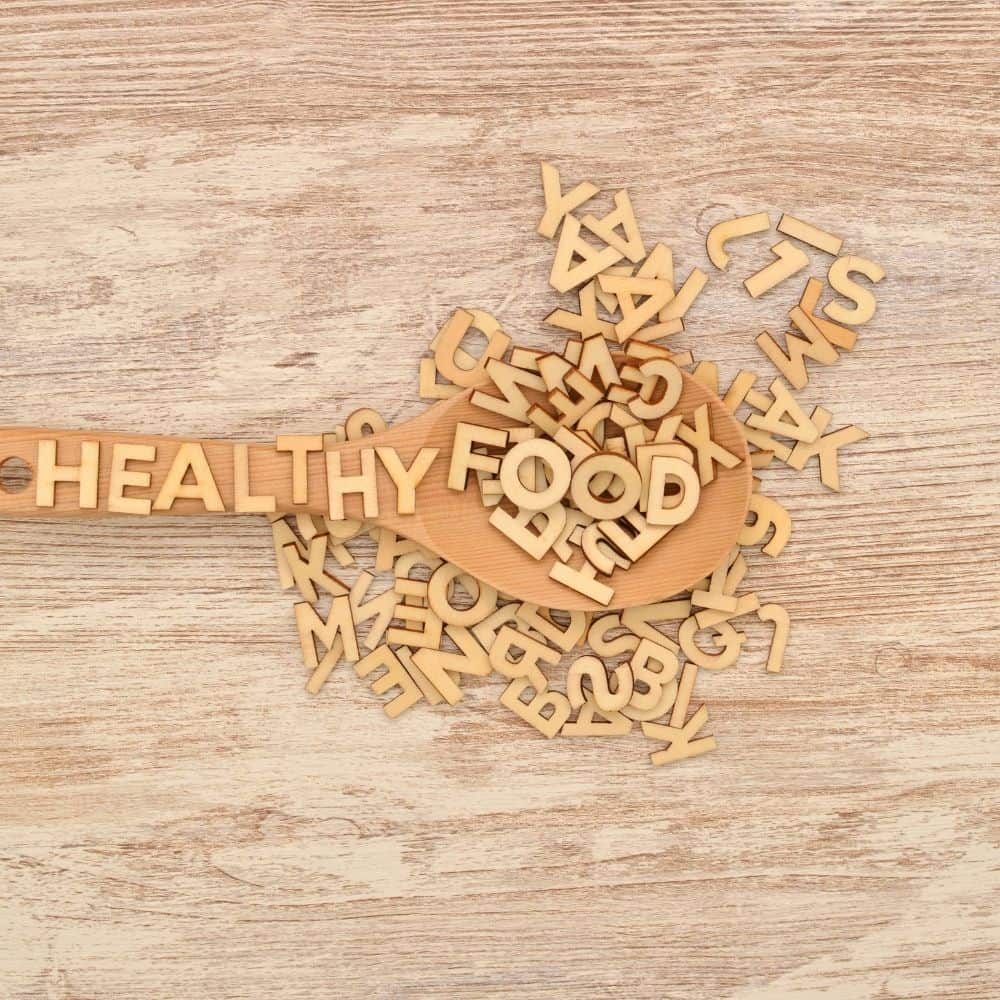 Our List of Foods from A to Z
Consider trying a new food that starts with each letter of the alphabet, maybe adding one new food each week. Learn about new nutritious foods with your kids and let them decide what new food(s) to try. You can decide how to prepare each food – whether it will be eaten raw, cooked a certain way, or incorporated into a yummy recipe.
Make your way through the entire food alphabet, and then start again! (Note: Not every food item you see here is a super nutritious. We've included some foods that may be more appealing to picky eaters as well as healthy foods, to provide a variety of options.)
Foods that start with A
acorn squash
artichoke hearts
arugula
asparagus
avocado
Foods that start with B
banana bread
Brussels sprouts
bell peppers
bean sprouts
black beans
bok choy
butternut squash
Foods that start with C
cabbage
carrots
cottage cheese
cream cheese
curry
Foods that start with D
dates
dill pickles
dim sum
dulce de leche
Foods that start with E
edamame
eel
egg rolls
eggplant
English muffins
Foods that start with F
feta cheese
flax seed
French toast
French fries
French onion soup
Fuji apples
Foods that start with G
green beans
graham crackers
green pepper
green peas
garlic bread
Foods that start with H
halibut
hakka noodles
hash browns
honeydew melon
hot dog
hummus
Foods that start with I
iceberg lettuce
Idaho potatoes
Irish cream
Italian bread
Foods that start with J
Foods that start with K
Foods that start with L
lamb
linguini
lima beans
lobster
Foods that start with M
melon
milk
muffins
mushrooms
Foods that start with N
Foods that start with O
Foods that start with P
peanut butter
pita bread
potatoes
pretzels
Foods that start with Q
Foods that start with R
Foods that start with S
sweet potato
sesame seeds
Swiss cheese
sour cream
Foods that start with T
tomatoes
tacos
tahini
teriyaki
Foods that start with U
Foods that start with V
Foods that start with W
Foods that start with X
xanthan gum
Xavier steak
Xingren donfu
Foods that start with Y
Foods that start with Z