Top 8 Ideas to Reveal Your Pregnancy to Your Husband
If you're a newly pregnant mom and looking for the perfect way to share the special news with your spouse, you'll love our top 8 ideas to reveal your pregnancy to your husband!
You're pregnant? Congratulations! There's so much to celebrate! But, before you plan that gender reveal, baby shower, and before you know it, baby's first birthday – Let's talk pregnancy reveal!
Have you told your husband yet? I'm no good at keeping secrets so it took about 2 seconds before I blurted out the good news out to my husband for baby #1. By baby #4, I had a lot more patience and a lot more ideas for a fun way to reveal the exciting news.
While blurting it out like me is perfectly acceptable, there are so many creative ways to reveal such a monumental announcement. So, how will you choose to surprise your partner with the big news?
I'm here to share some clever and easy ideas to plan for the big reveal because let's be honest, you are pregnant, probably exhausted, and you may still be in shock over your positive test. No matter which unique way you choose, try to have a camera handy to capture the moment.
Spoiler alert: You'll pretty much need to keep that camera handy for the next 18 years or so.
This post may contain affiliate links. If you make a purchase, I may earn a small commission at no extra cost to you. As an Amazon Associate, I earn from qualifying purchases. Read more about these links in my disclosure policy.
Creative Pregnancy Announcement Ideas
Custom Baby Onesie
There are so many possibilities with this one! The great thing about using a cute onesie as part of the pregnancy reveal to your husband is that you can use the onesie later when your new baby comes! Here are some cute picks:
The classic announcement onesie: This one simply says "hello daddy!" You can use this as part of your baby announcement to your husband, as well as sharing your sweet surprise to friends and family. 
Little Miracle onesie: Whether your journey was an arduous one to conceive or more of a straightforward process for you, I think all the future mamas out there can agree that the gift of life truly is a miracle. What better reminder than this adorable onesie with a sweet message that you can use as part of your pregnancy reveal?
Plot Twist Onesie: This cute onesie puts a funny spin on the pregnancy announcement, especially if baby was a bit of an unexpected surprise!
Player 3 Has Entered The Game Onesie: For the gamer dads out there, this onesie tells him it's time to level up! This would've come in handy when I announced my 2nd pregnancy to my husband as he was literally playing a video game. It would've been more noticeable than the pregnancy test I put next to him (that he didn't see until I told him to look lol).
The Office T-shirt and Onesie: This one is for The Office fans out there. Bears. Beets. Babies. This onesie and t-shirt combo includes a matching gift for dad and is a hilarious way to announce the big news!
Future Mom Pro Tip #1: If you go the onesie route, consider getting one in size 3 months. When many babies are born, they bypass the newborn sizes, and it would be a bummer not to put it to good use later!
Older Sibling Announcement
Not your first pregnancy? Involve the family! Get the future big sister or big brother on board with the surprise plan with these cute pregnancy announcement shirts!
There are endless amounts of options available out there where you can bring in different holiday themes depending on the timing or your big announcement, or different interests like this shirt for all the video gamers out there.
Expecting a third? Check out this option for both older siblings.  
Get Your Pets Involved
Maybe you don't have any human babies yet, but what about those fur babies? Give your dog, cat, or other little fur baby one last bit of special attention before that little human comes!
There are some cute bandanas that you can let your pet wear to announce the news. This sweet bandana is a special way to reveal the surprise without forgetting who your "first baby" really was.
It might take a while for your husband to put two and two together, so if you're looking for a more obvious one, there's this cute dog shirt as another customizable option! 
Surprise Pregnancy Announcement Gift for Dad
Let's talk fun ideas for announcements AND gifts for the baby daddy to be. Who wouldn't want to find out great news, get a gift in the process, and be able to use that gift as a constant reminder of one of the best days ever?
Pregnancy announcement mugs are a great way to tell him because you can use it to surprise your husband with the news, and he can use it on his next zoom call to announce the news to his coworkers! Just bring him his morning coffee in his new Dad mug and watch his face change.
If your husband is like mine, he will thoroughly enjoy and appreciate this Daddy pint glass. Fill it with his favorite beverage as he is relaxing after work and wait for him to notice.
Even if you're not able to enjoy a nice refreshing adult beverage, someone should be able to celebrate, right?
Future Mom Pro Tip #2: Buy this book and read it right away. Your exhausted future self will thank you. I'm no doctor, but as a mom I can confidently tell you the 5 S's approach to soothing a crying baby works wonders!
Edible Pregnancy Announcements
One of the cute ideas I wish I had used was giving dad a yummy treat or baked goods to reveal the surprise. Not only is it a cute way to announce the news, but everyone gets to enjoy the deliciousness.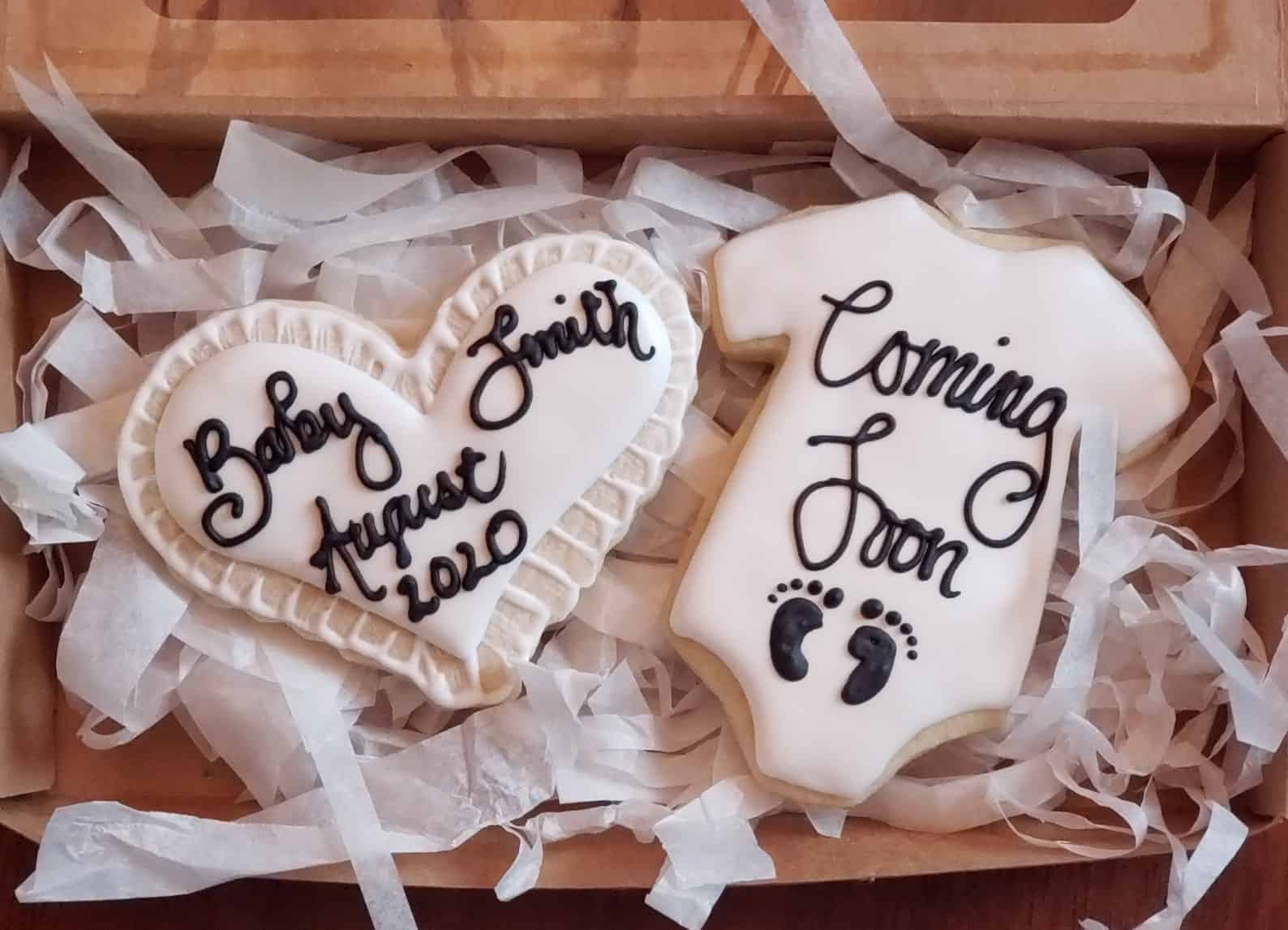 One sweet way to share the news is with these handmade pregnancy announcement cookies. Pass him a cookie after dinner – but make sure he looks before he takes a bite!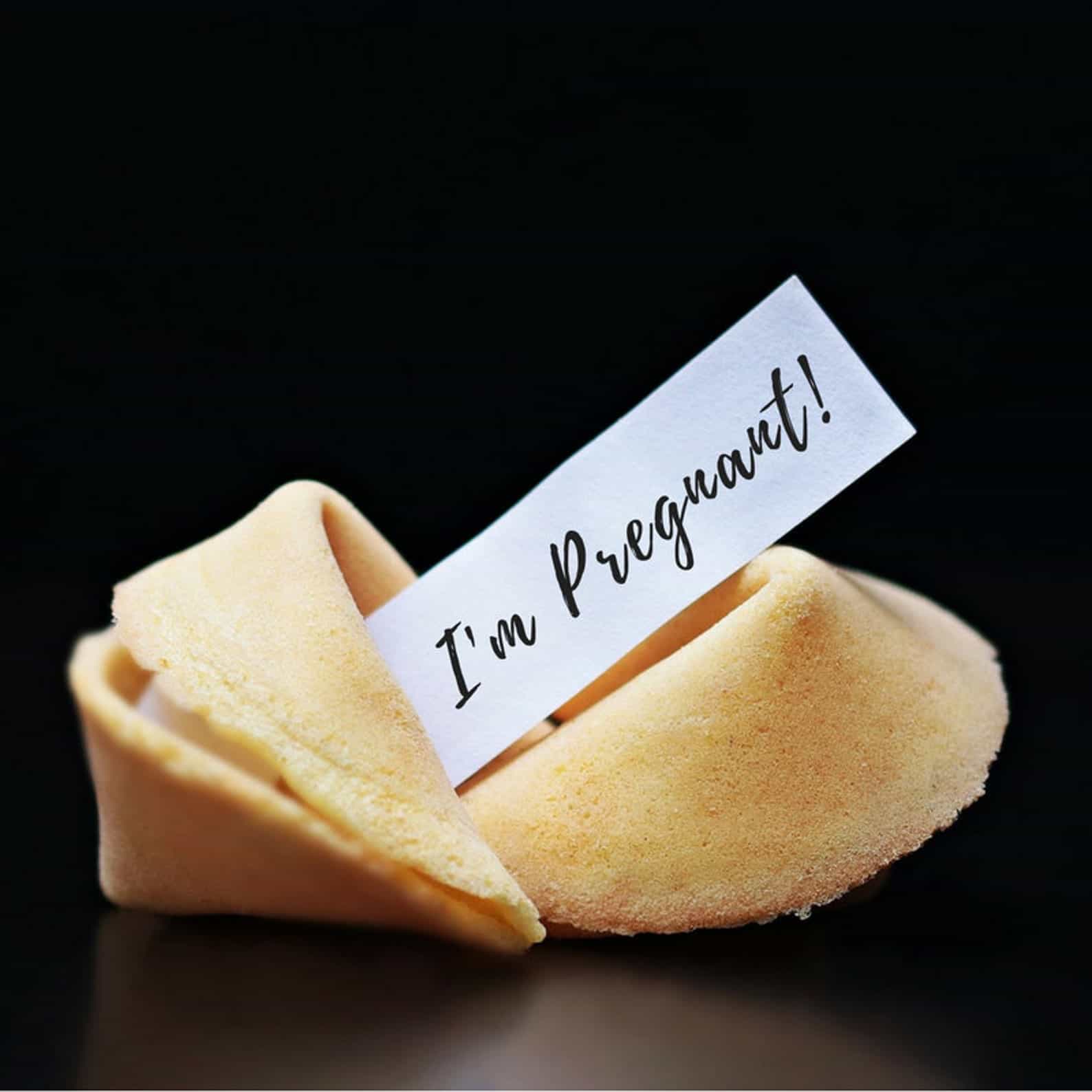 If you're a fan of Chinese food, sneak this customizable fortune cookie into the mix at the end of the meal. This means you have to keep the big secret to yourself until the items are ready for your special moment, but I'm pretty sure it will be worth the wait!
Lottery Ticket Pregnancy Announcement Cards
Nowadays, the list of pregnancy reveal options continues to grow, and people are getting more creative ideas. One clever way I've learned about is with fake lottery scratch off tickets.
It's so satisfying to do scratch offs, even when the tickets are losers. So imagine the excitement and surprise your husband will have with this winner of an idea!
Pregnancy Announcement Balloons
If you have a few minutes to run to your local Party City to fill them up, this funny balloon idea is a super cute one that will be sure to surprise!
Hidden Positive Pregnancy Test
Last but not least, you can always go the easy route by simply leaving the positive pregnancy test somewhere for your husband to discover it naturally. Just be sure to capture his reaction!
Want to make it a little more fun? Create a little scavenger hunt for the dad-to-be! Hide little notes around the house with clues to lead to the big news. The final clue could have an assortment of baby items waiting for him to find, like a box of diapers, a baby bottle, a onesie, the pregnancy test, and a little note with a special message for him.
This is one of the more memorable ways to announce your pregnancy, and is really a great idea if he is a first time dad!
Go ahead and get dad a book on what to expect during pregnancy and the first year. He's going to need it!
Which Pregnancy Reveal Idea for Husbands Do You Like Best?
There are so many funny pregnancy announcement ideas out there – some being super easy without much prep, and others that take more time but add to the element of surprise. Whatever idea you choose, the best way is going to be the one that fits best with your personalities.
And no matter how you announce the big news, you'll remember those moments for a long time.
Other Posts You May Like: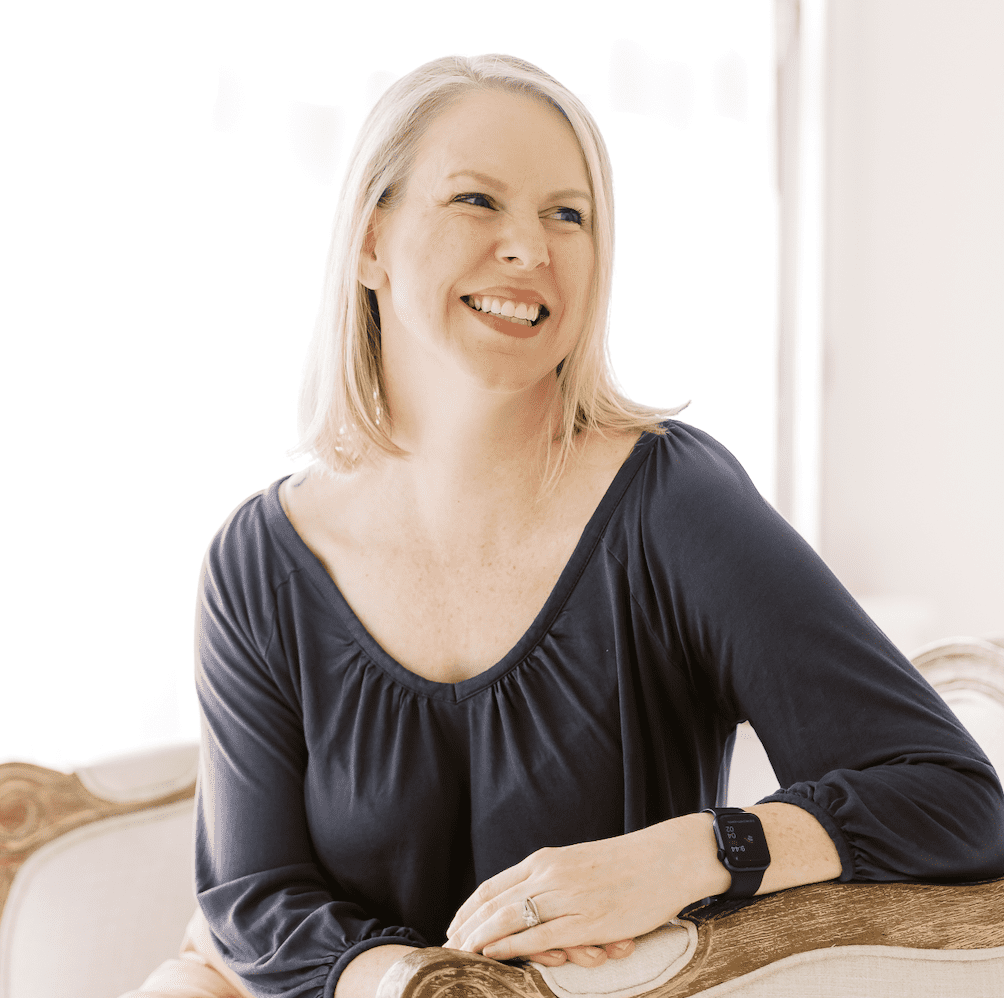 MEET THE AUTHOR
Amanda
As a mom of 4 kids (and the oldest of 4 kids herself), Amanda has over 30 years of parenting experience. A former special education teacher, Amanda has a Master's degree in Special Education and a second M. Ed. in Educational Leadership.
When she's not working, Amanda enjoys DIY projects, exercising, photography, and long walks through Target.
You can find Amanda on all social media at @parentingnestblog and @amandaseghetti