5 Best Pregnancy Books for Dads
New babies are the miracles of the world, so precious, but my goodness do they make new parents nervous. Mother's nature usually kicks in with the moms, but sometimes the new dads are at a loss of what to do and what to expect. I have put together a list of the best pregnancy books for dads that will help new dads know what to expect during the pregnancy, as well as what they will experience during the first year of having a new baby.
This post may contain affiliate links. If you make a purchase, I may earn a small commission at no extra cost to you. As an Amazon Associate, I earn from qualifying purchases. Read more about these links in my disclosure policy.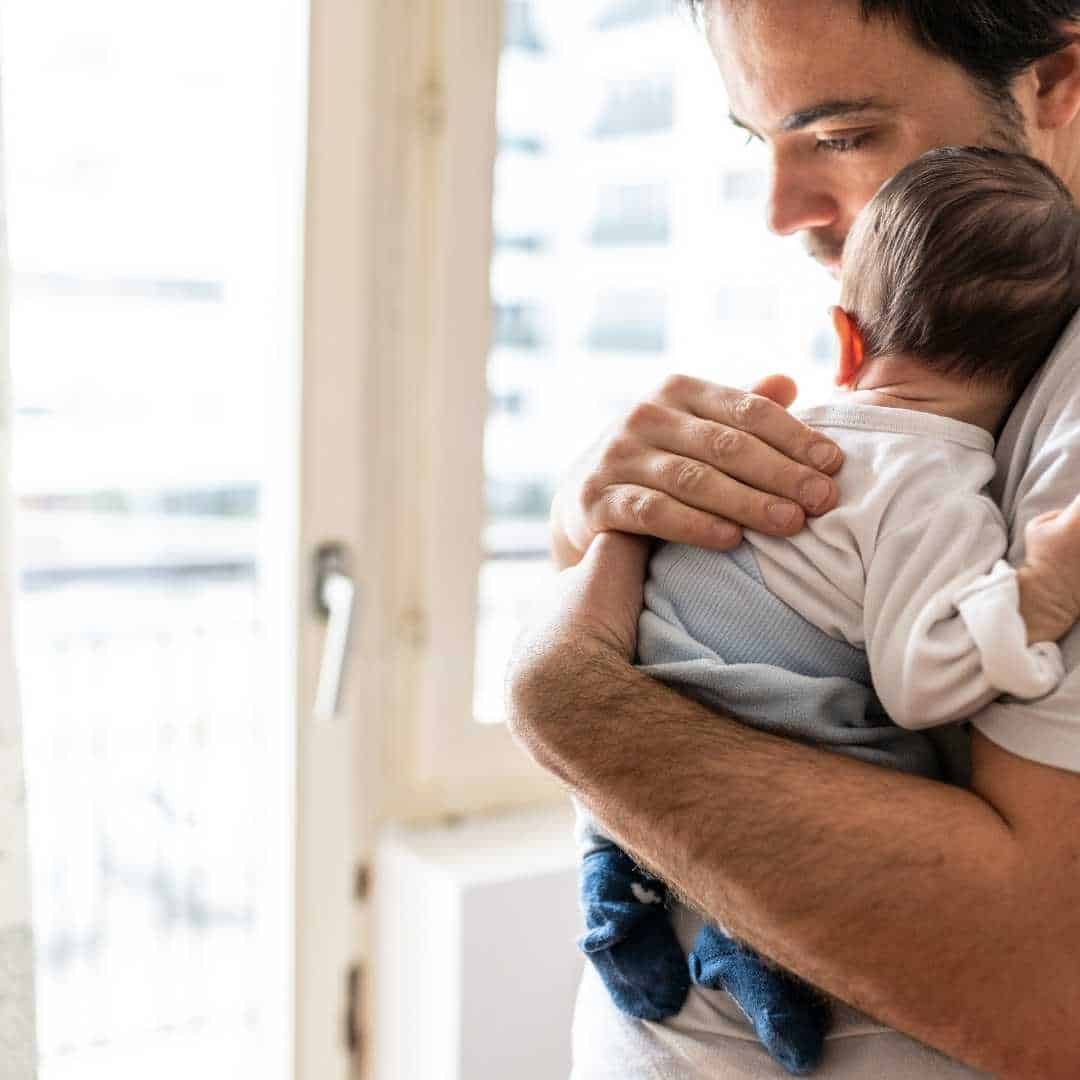 Books for Preparing for Baby During Pregnancy
Here are our favorite dad books to help expectant dads get ready for baby. Full of useful information about pregnancy, labor and delivery, and basic info on how to prepare for the new little one.
Click on any title or book image to learn more about these books!
This practical guide containing expert advice is all a dad-to-be will need. Advice on how to be a supportive partner, while the mother-to-be is going through all of her changes during pregnancy up into the first few weeks of having the new baby.
This book will make sure that the new dad is not just a great new father, but is also a great birth partner in the delivery room prior to the baby's arrival and after leaving the hospital.
This one is one of the best pregnancy books for new parents. This practical handbook helps the soon-to-be-dad focus on what the next plan of action should be. Lots of new experiences and unfamiliar territory.
It touches on how to set up a birth plan, and how to be supportive to their partner during this time.
This is a very useful book for fathers who have no idea where to start during pregnancy. From tips on how to contribute to a healthy pregnancy for mom, it also touches on the moments that will be very emotional and mom will need the dad to take over and make the decisions.
We all know how emotional we can be. Dad needs to be as prepared as possible.
Books for What to Expect after Baby is Born
This guide helps first time dads to understand what to expect on a month-to-month basis with the newborn. It explains what is developing with the baby's brain and body, how the baby communicates. It offers tips on how to help the baby understand what the father is trying to say.
This is a wonderful book for any expectant father. Michael Lewis documented his experiences during the birth of all three of his children. No cover ups, no sugar coating, just the plain amazing and yucky truth. This book is hilarious and informative.