6 Best Pregnancy Books for Dads
New babies are the miracles of the world, so precious, but my goodness do they make new parents nervous. Mother's nature usually kicks in with the moms, but sometimes the new dads are at a loss of what to do and what to expect. I have put together a list of the best pregnancy books for dads that will help new dads know what to expect during the pregnancy, as well as what they will experience during the first year of having a new baby.
You don't have to read a parenting book to be a good dad, but having a good book full of useful tips is sometimes the best way to get practical information and advice. Here I have my pick of the best books to give a new dad (or even a not new dad) a crash course on his partner's pregnancy so he knows what to expect.
(Psst: These make a great gift for dad at the baby shower, or even early on in the pregnancy!)
This post may contain affiliate links. If you make a purchase, I may earn a small commission at no extra cost to you. As an Amazon Associate, I earn from qualifying purchases. Read more about these links in my disclosure policy.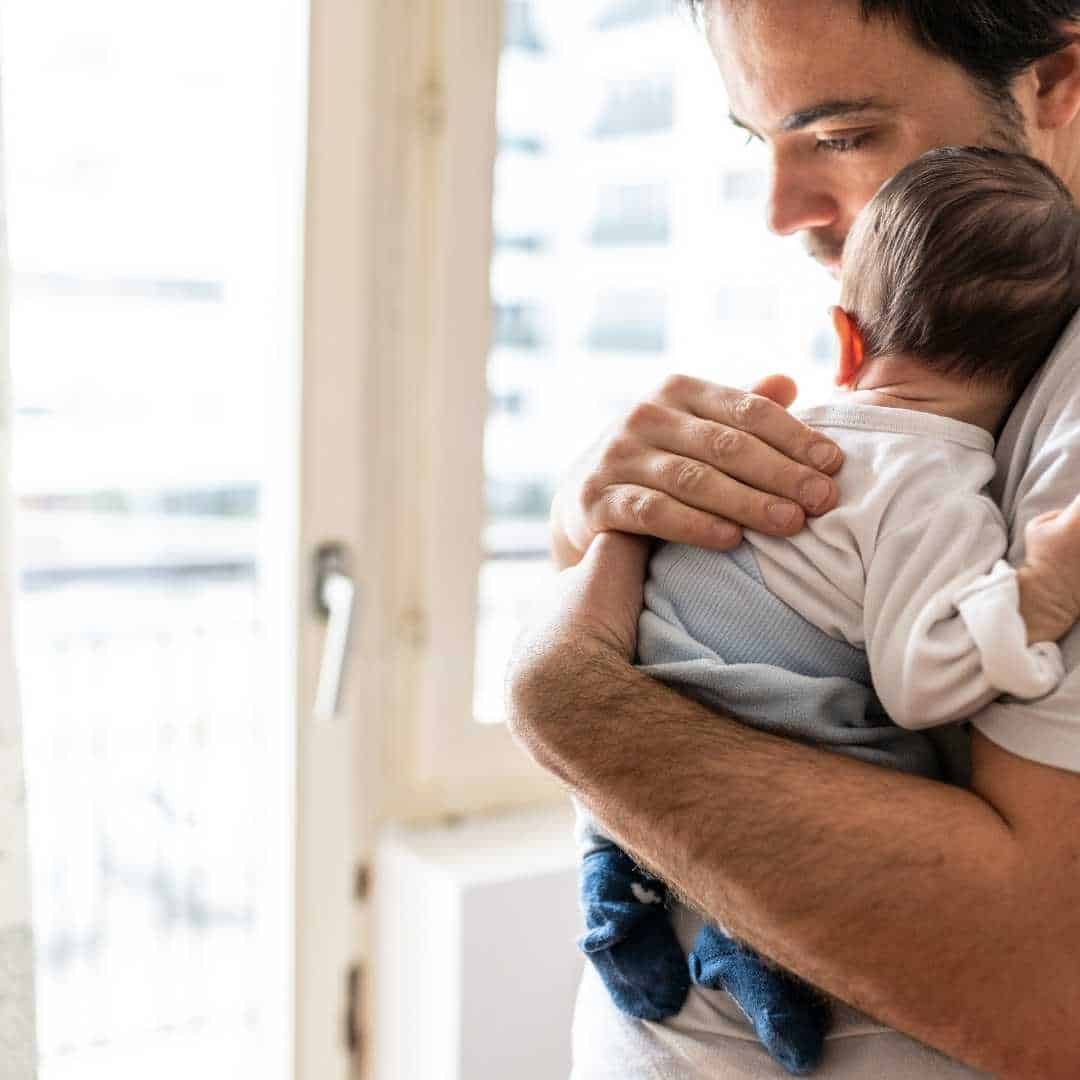 Books for Preparing for Baby During Pregnancy
Here are our favorite dad books to help expectant dads understand baby's development during each stage of pregnancy and get ready for baby's arrival. Each choice in our list of books is full of useful information about pregnancy, the stages of labor and delivery, and basic info on how to prepare for the new little one.
Click on any title or book image to learn more about these books!
This first book is the ultimate guide to prepare a new dad for the exciting time of a first pregnancy and the first 12 months of fatherhood. You're Going To Be A Dad includes pregnancy guide with practical advice on how to best support their partner from month to month, what to expect at the doctor visits, how and when to prepare the hospital bag, and more — all with a dose of humor to make it an easy read for dads who may feel overwhelmed with it all.
I love that it also includes real reflections from real dads who share their own experiences. As we all know, those stories and tips from people who experience things first-hand are super helpful because we feel like we can relate to them (more so than technical, scientific information).
And speaking of technical info — another good reason I chose this book is because it includes some of the not-so-often talked about parts of pregnancy that dads need to know about. I was pleasantly surprised to see that it warned dads of the fun experience of "lightning crotch" (if you know, you know) and I only wish my husband had gotten a heads up on it before our two pregnancies!
This comprehensive book does a great job of delivering a lot of great info to expectant dads while also feeling like an easy read. It is a great reference guide for new dads for sure!
Expectant Dad's Survival Guide: Everything You Need to Know by Rob Kemp
This practical guide containing expert advice is all a dad-to-be will need. Advice on how to be a supportive partner, while the mother-to-be is going through all of her changes during pregnancy up into the first few weeks of having the new baby.
The Expectant Dad's Survival Guide book will make sure that the new dad is not just a great new father, but is also a great birth partner in the delivery room prior to the baby's arrival and after leaving the hospital.
We're Pregnant! The First Time Dad's Pregnancy Handbook by Adrian Kulp
This one is one of the best pregnancy books for new parents. This practical handbook helps the soon-to-be-dad focus on what the next plan of action should be. Lots of new experiences and unfamiliar territory.
We're Pregnant touches on how to set up a birth plan, and how to be supportive to their partner during this time.
Dude, You're Gonna Be a Dad!: How to Get (Both of You) Through the Next 9 Months by John Pfeiffer
Dude, You're Gonna Be a Dad is a very useful book for fathers who have no idea where to start during pregnancy. From tips on how to contribute to a healthy pregnancy for mom, it also touches on the moments that will be very emotional and mom will need the dad to take over and make the decisions.
We all know how emotional we can be. It's a good idea for dad to be as prepared as possible.
Books for What to Expect after Baby is Born
The New Father: A Dad's Guide to the First Year by Armin A. Brott and Jennifer Ash
This essential guide helps first time dads to understand what to expect on a month-to-month basis with the newborn. The New Father explains what is developing with the baby's brain and body, how the baby communicates.
This dad's guide offers tips on how to help the baby understand what the father is trying to say.
Home Game: An Accidental Guide to Fatherhood by Michael Lewis
Home Game is a wonderful book for any expectant father. Michael Lewis documented his experiences during the birth of all three of his children. No cover ups, no sugar coating, just the plain amazing and yucky truth. This book is hilarious and informative.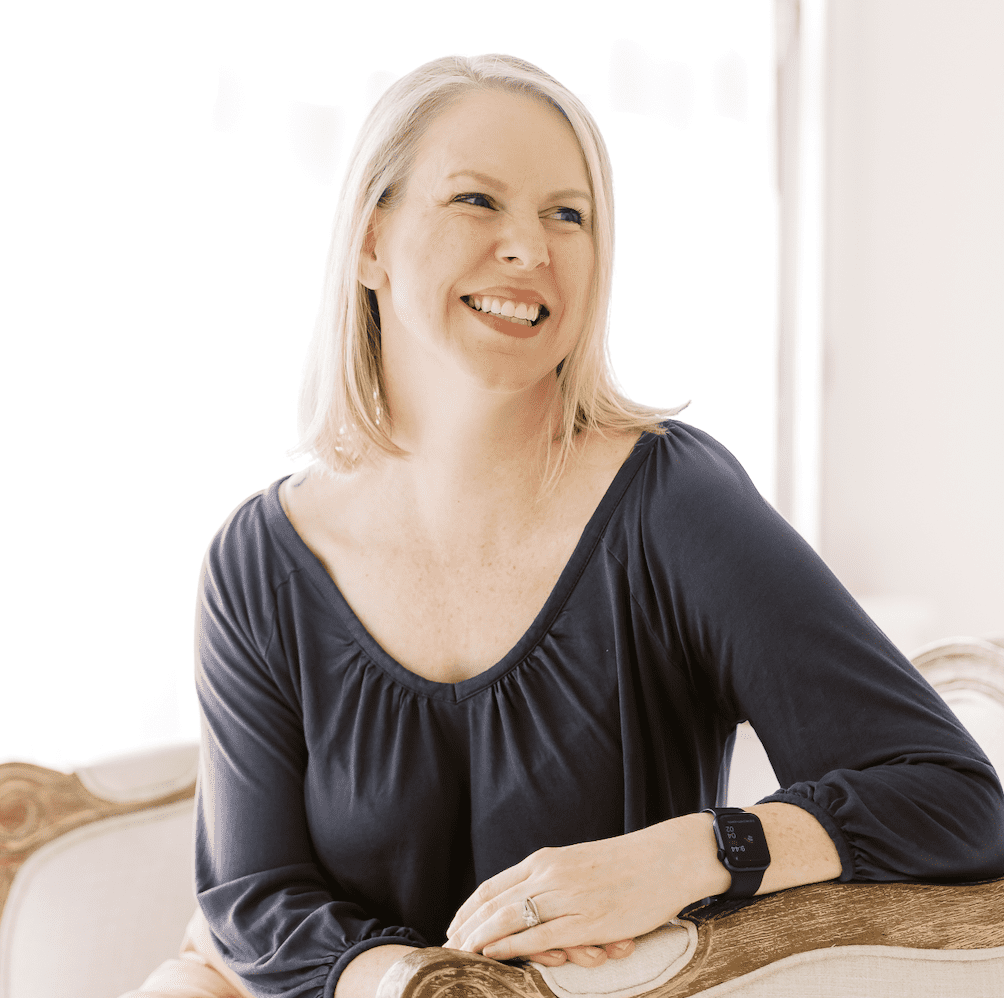 MEET THE AUTHOR
Amanda
As a mom of 4 kids (and the oldest of 4 kids herself), Amanda has over 30 years of parenting experience. A former special education teacher, Amanda has a Master's degree in Special Education and a second M. Ed. in Educational Leadership.
When she's not working, Amanda enjoys DIY projects, exercising, photography, and long walks through Target.
You can find Amanda on all social media at @parentingnestblog and @amandaseghetti