10 Best Places to Host a Baby Shower
Babies are a blessing from the heavens above. To celebrate this gift, many people host parties called baby showers for their friends and family. If you're not sure where to start your search for the perfect venue, check out this list of the 10 best places to hold a baby shower!
There are many ways to celebrate the arrival of a new baby, and one of the most popular is throwing a baby shower. Baby showers can be held at any time, but typically happen as early as a few months before the due date and as late as six months after birth. 
When you are looking for the perfect venue to host your baby shower, it can be hard to find just one. There are so many different places that offer a variety of services and styles. They come in every price range from inexpensive to extravagant.
To help you find the right place to honor the new parents and their bundle of joy, here are the best baby shower venues we have found to make your special event perfect!
This post may contain affiliate links. If you make a purchase, I may earn a small commission at no extra cost to you. As an Amazon Associate, I earn from qualifying purchases. Read more about these links in my disclosure policy.
Tea Room
One great location that has become popular is having the baby shower at a fancy tea room.
To make it more special, you can decorate this venue with some pink roses, which symbolize a new life and love; or just set up different food stations to serve guests during their time there.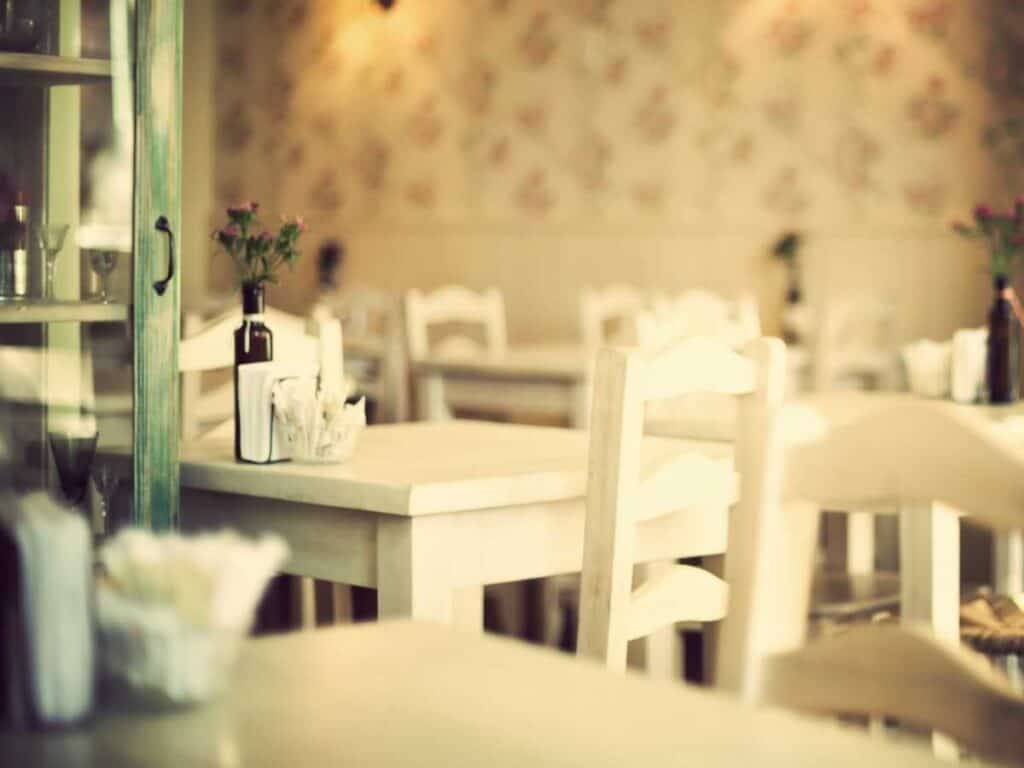 A tea room generally doesn't require many additional decorations since the venue itself tends to lend itself to more elegant decor.
There's also no need to prepare additional food, as the tea room offers all of the snacks that you could ever want with your party alongside their amazing teas which are prepared for you in front of everyone! All you have to do is enjoy this afternoon with friends and the guest of honor!
Botanical Garden
A botanical garden is a place where plants are grown and displayed for public study. Often the gardens produce flowers, vegetables, or fruits that can be eaten in its cafe or marketplace.
If you live near a botanical garden, hosting your baby shower there is an amazing idea.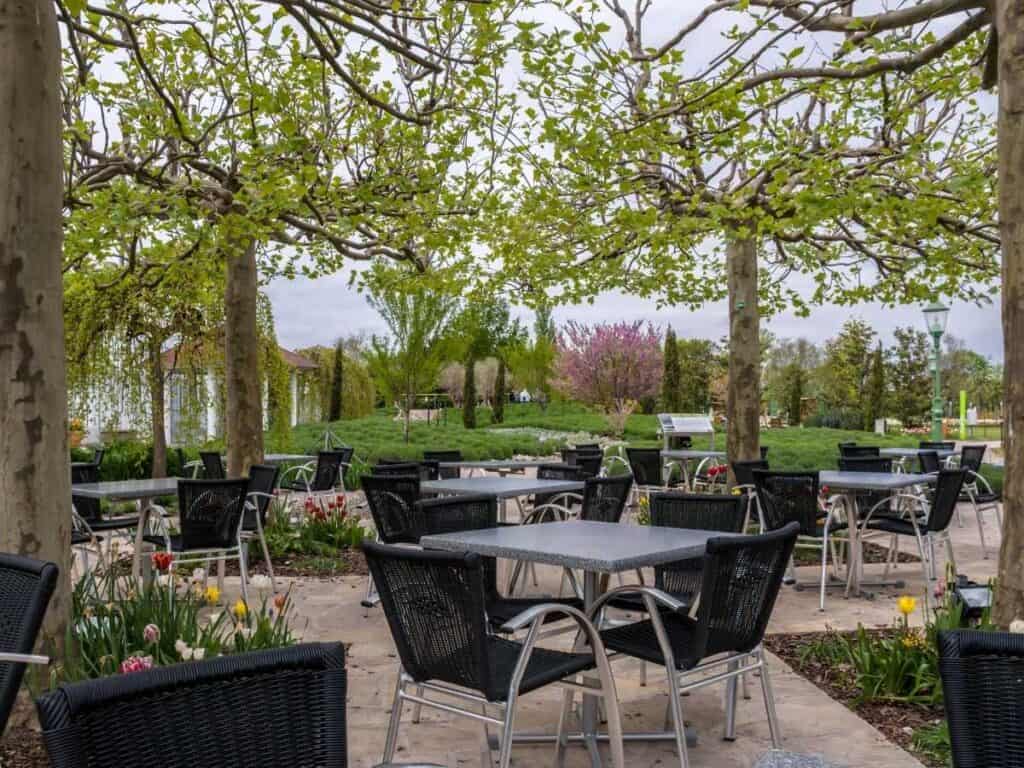 A relaxing atmosphere filled with the smell of lovely flowers and great views truly makes it a creative and unique place to have a baby shower.
Your guests can walk around and enjoy the beauty of all different plants while they chat about what's in store for their upcoming bundle of joy!
Tip: If you're not close to a botanical garden, try hosting your baby shower in someone's front or backyard. You can also rent out a park near where most of the guests live!
Related: Best Baby Shower Prizes to Win
Private Dining Rooms
Private dining rooms can be great because they are typically spacious and offer a lot of privacy.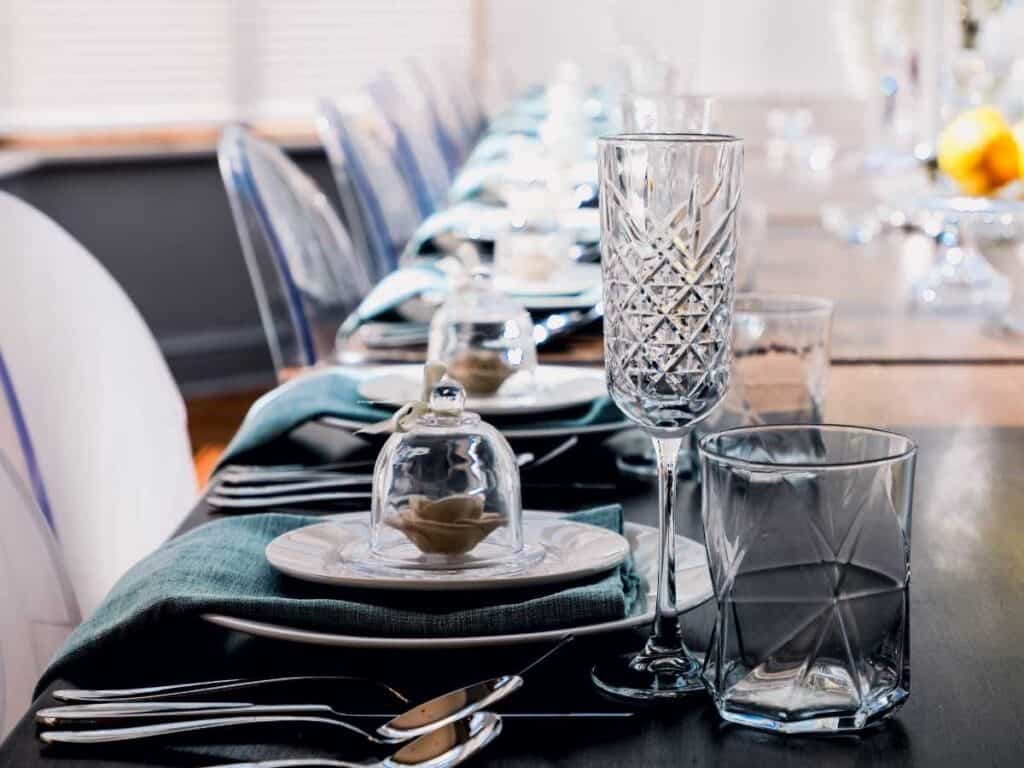 It is easy to find private dining spaces that accommodate 30 or more people, which can make for an intimate setting if you have a smaller guest list (or larger!).
These locations also often include tables with chairs already in place, so all the party host has to do is set out decor (and food, if not provided by the venue). Best of all: these locations tend not to charge per person unless it exceeds occupancy levels outlined upon booking, which makes it the perfect location for larger groups.
Local Park
Local parks are always a great place to host your baby shower.
They're typically free and offer plenty of space for the kids to run around. The best part is, it's likely that you'll know people who live nearby and can maybe bring some food with them.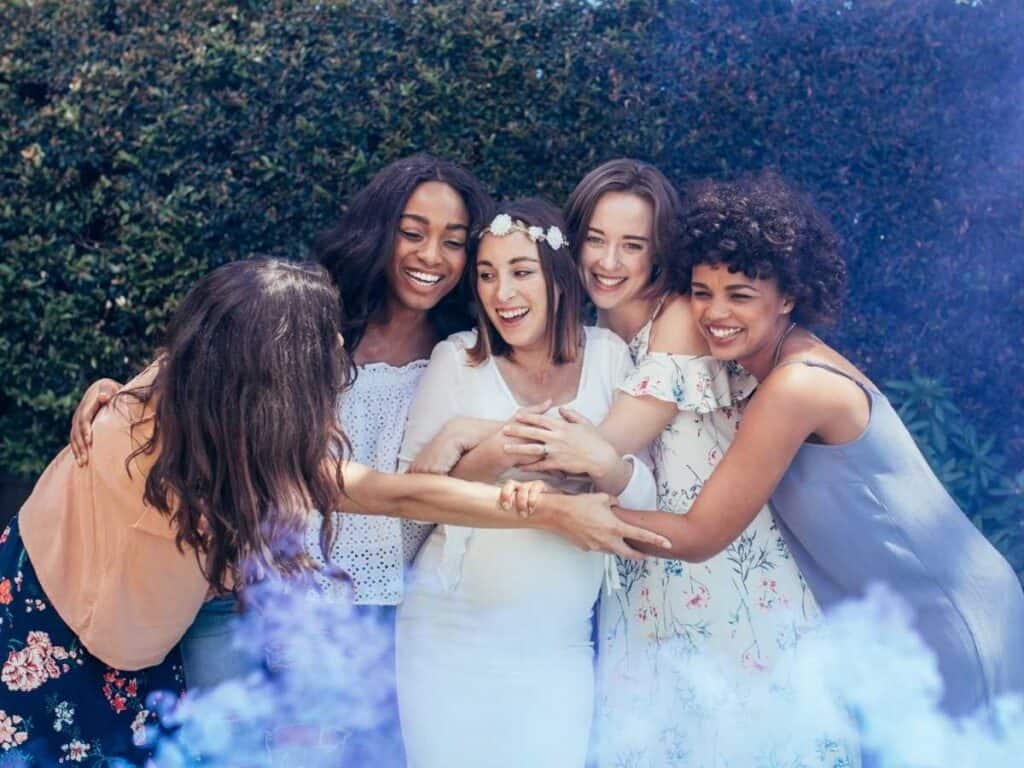 A public park is a perfect choice to have spring and fall baby showers.
Check-in with your local city for any rules or regulations; some require you to check in if the party is at a park near where you live.
Parks can be fun because there's so much space for guests who come with children that want to play on playgrounds all day long–even adults will enjoy playing too!
One downside is planning for inclement weather – so make sure your outdoor setting has shelters, or plan to rent outdoor tents as a backup plan in case of rain.
Virtual Baby Shower
Over the past couple of years, many virtual gifts were sent as a way to help friends and close family members who couldn't physically attend a shower.
Nowadays, you can have an online baby shower that's just for your loved ones no matter where they are in the world!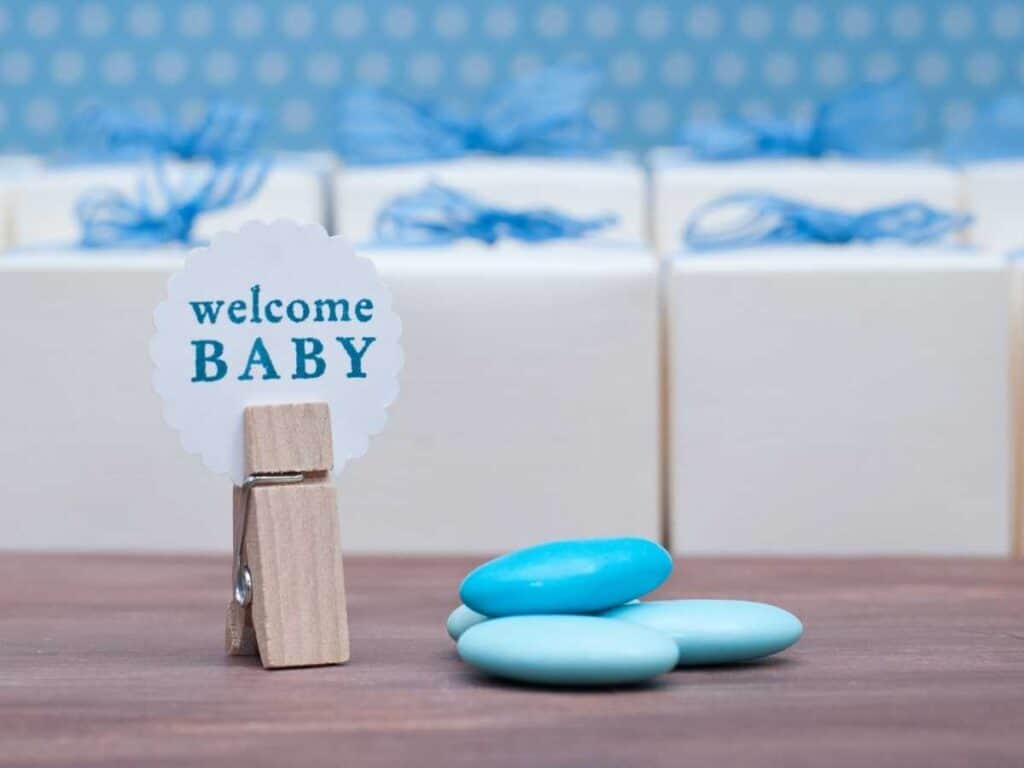 A virtual baby shower is perfect if you want to include your closest friends and family from around the country or even internationally.
You'll need a plan so everyone knows what time it starts, but this is easy when you use social media sites like Facebook, Twitter, or an Evite.
People can send their wishes electronically too–so cute photos of all those tiny new clothes will keep them busy while others upload video messages wishing mom-to-be luck on her upcoming arrival!
Best of all? All these things happen without any of the fuss! It can be a great option for a host who wants to plan a baby sprinkle on a budget.
Church Hall
Next, we have the church hall on our list for a perfect and elegant baby shower.
It's indoors, which means that guests shouldn't have any problems with rain or extreme temperatures if they are coming from out of town.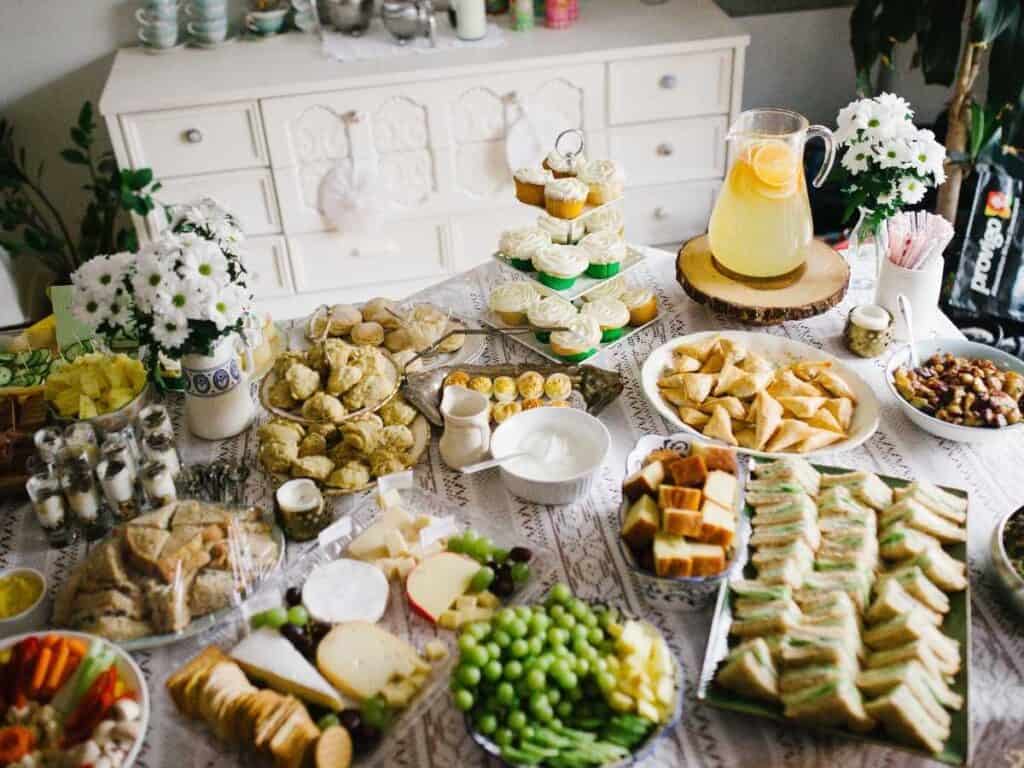 Places of worship also often reserve this space for you and it can be relatively inexpensive to rent in comparison to other spaces like hotels or banquet halls.
The downside is that your host will need someone on staff at all times during the event since alcohol typically cannot be served or consumed on the property.
If these are not obstacles that would deter you from hosting an event here then make sure you ask about what kind of rates they offer when inquiring about availability!
Host's Home
If you want a more intimate setting for a small baby shower, hosting the event in your home could be perfect.
You can decorate it to suit any theme and invite guests who are close friends or family members that live nearby.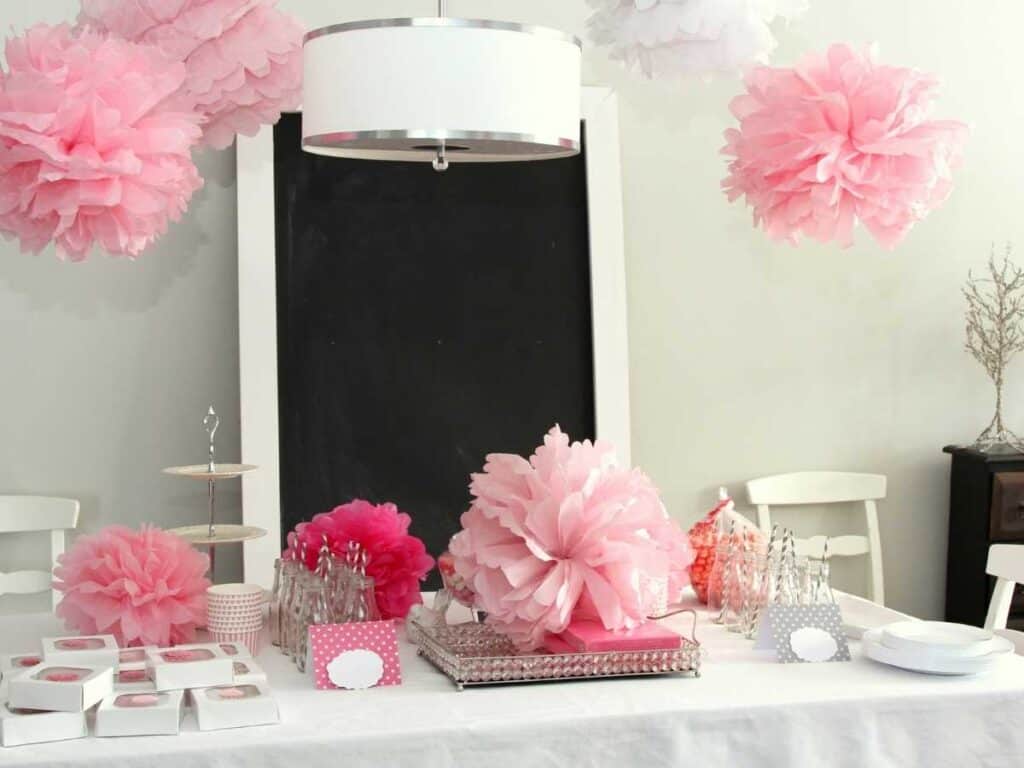 Who wouldn't like to decorate your house and feel like they are having a party in their own home?
Since it is in your home, you can decorate the space to suit your theme or tastes.
You will also save money on decorations and party favors that are not needed for an outdoor event.
Finally, if you have children at home they may be able to help set up and serve refreshments which would allow them some time with their friends too!
If hosting a baby shower outside of your own house requires renting tables or chairs from vendors, this might result in an increased budget spend on the event as well as more work setting things up before guests arrive.
The only downside of this option is that if you have an open house policy with your neighbors, they might show up unannounced!
Country Clubs
Country clubs are a popular place to host a baby shower.
The guest list is typically limited, so you may be able to snag an earlier time slot if your dates conflict with another event or reservation.
Country club living rooms have plenty of space for food and drinks tables without feeling crowded and the private setting can easily accommodate large groups.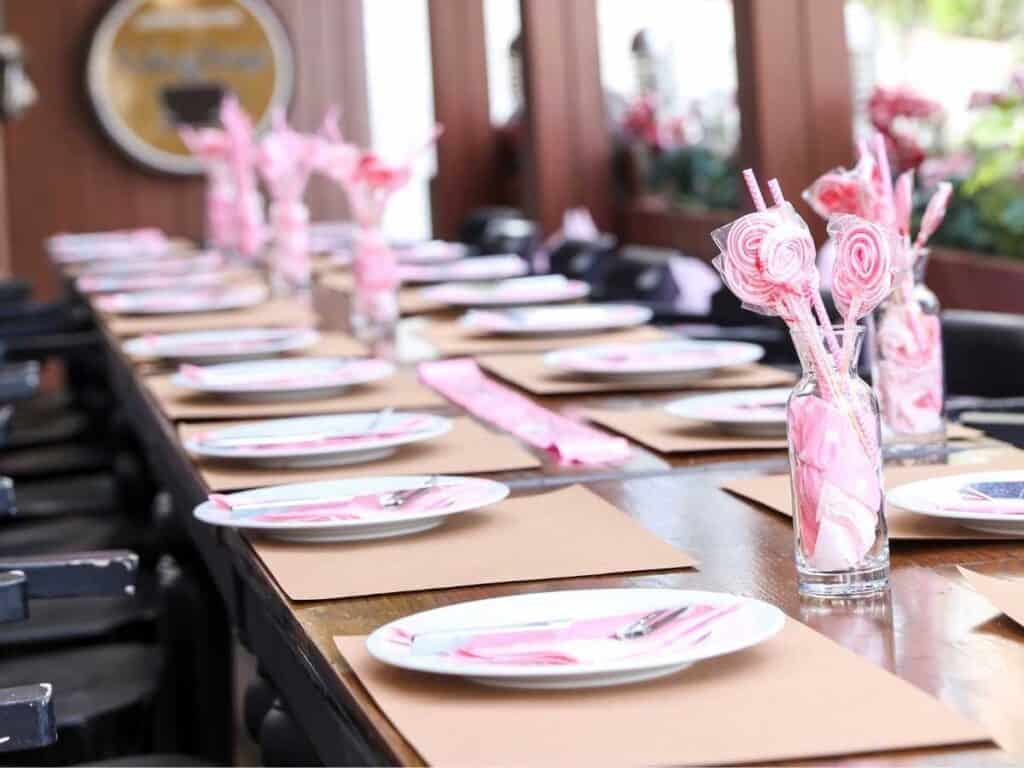 Typically, a country club will provide the event space for free if you are willing to provide food and drink.
If there is an additional fee beyond providing your food and drinks, it may include a staff member who can help in setting up or cleaning up after the party.
The downside of using this venue is that some clubs require table settings with linens which increases the cost significantly; however, they can typically be rented out without requiring attendees to purchase them.
Country clubs also offer beautiful ballrooms where events like weddings often take place.
If you're looking for more exclusive accommodations where your guests will enjoy all the amenities offered by these private locations- this could be just what you need!
Best part? There's usually access to tennis courts, pools, and other amenities on-site!
Outdoor Venue
A backyard baby shower is an awesome way to spend time with family and friends.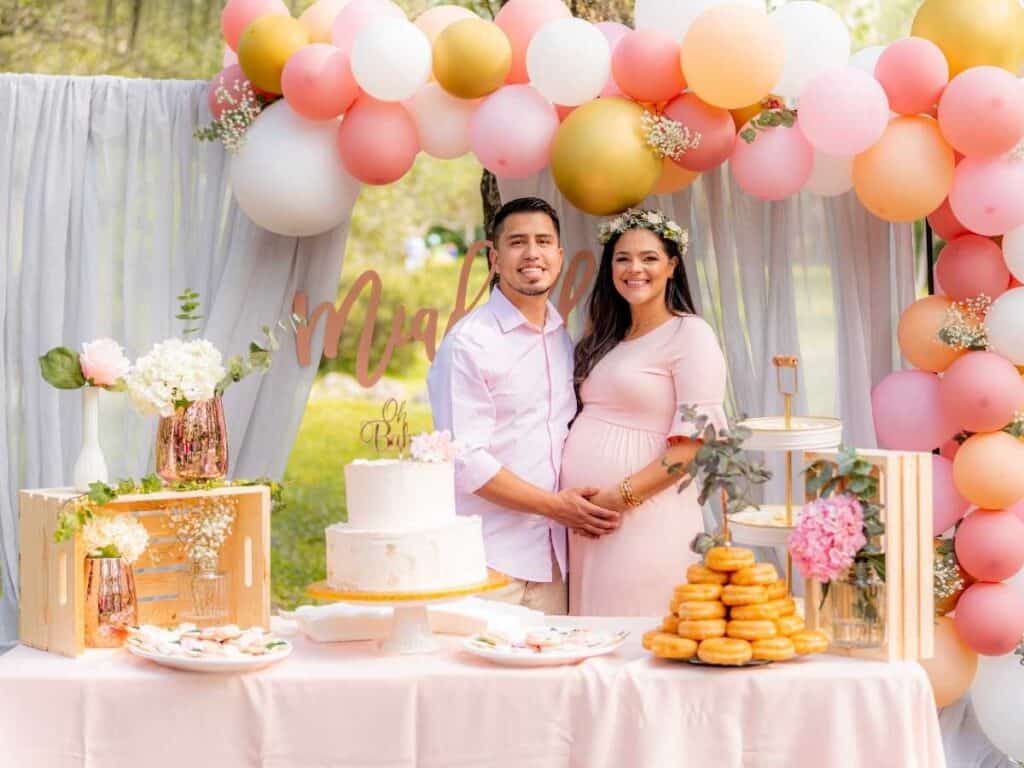 You get a chance to enjoy the weather while getting some sun!
There are many benefits of having your baby shower at home; you can plan exactly what it will look like, there's no cost for renting out an event space or venue, and people already know where they're going so there won't be any surprises.
However, if the outside is not allowed by your landlord or in consideration of safety concerns (like pets), then this might not be possible.
Your Favorite Restaurant
One of the best places to host a baby shower is your favorite restaurant.
This will be one less thing that you need to worry about because they come with all the necessities for hosting, such as tables and chairs.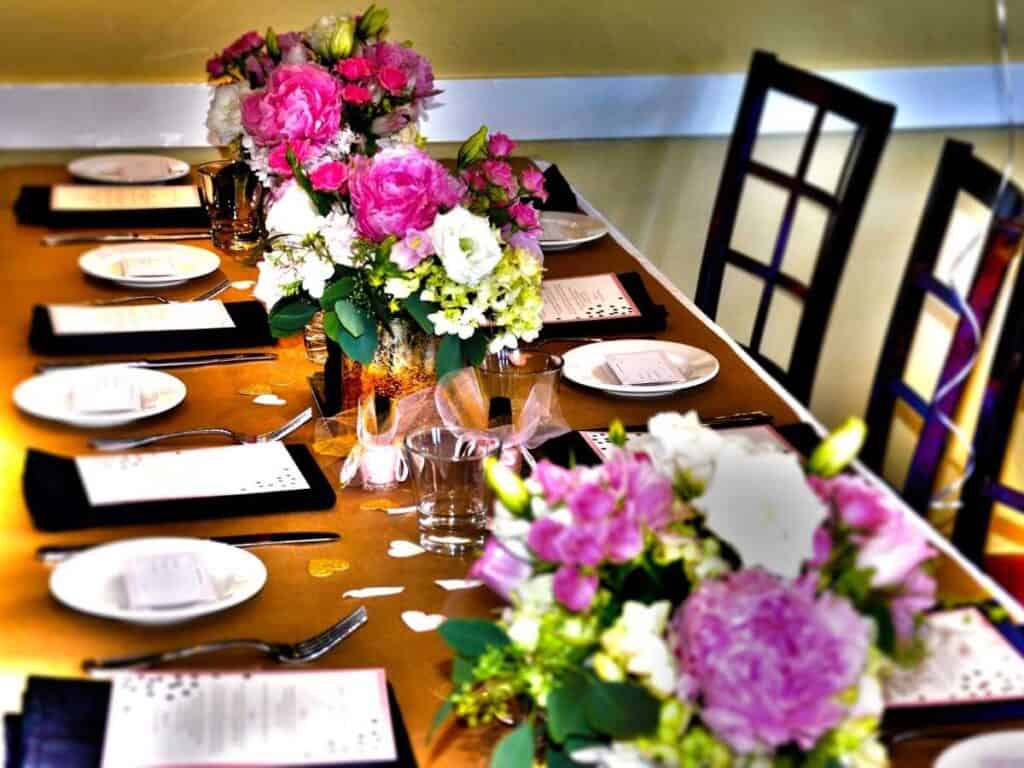 You can just focus on enjoying yourself while someone else does the work!
Best yet, restaurants are usually cheaper than hiring an event planner or venue rental company so it will save you some cash for other things like decorations and food.
The only downside might be if there aren't any menus that suit what everyone wants but most people probably won't mind celebrating somewhere different every once in a while.
Wrapping up
If you're looking for the perfect place to host your baby shower, we've compiled a list of 10 terrific venues that are sure to please. Regardless of where you choose for a baby shower location, just be sure to follow common baby shower etiquette and you'll be just fine!
We hope you have found this list helpful and that it has given you some ideas to fit your party size and favorite places. If so, please share with us what the ideal location was for your perfect baby shower!