20 Best Twin Baby Shower Gift Ideas
Oh Baby! OH BABIES! Twin babies! If you know someone carrying a couple of cuties in their belly, you're going to want the best twin baby shower gift ideas – and we're here to help!
Double the babies, double the fun, double everything. Selecting the perfect baby shower gift can be a bit intimidating, or so you may think. Most of what the parents of twins will need, is honestly the basic stuff. Sure they would appreciate some designer clothes for their newborn twins, but really, simple high quality items are just as great. No breaking the bank due to an extra baby.
Twin baby shower gifts can be as simple or as creative as you'd like. Expectant parents will honestly appreciate anything! Here we are sharing tons of thoughtful twin gift ideas, with items that fit all kinds of budgets. No matter which of these gifts you choose, you're sure to make the new parents happy!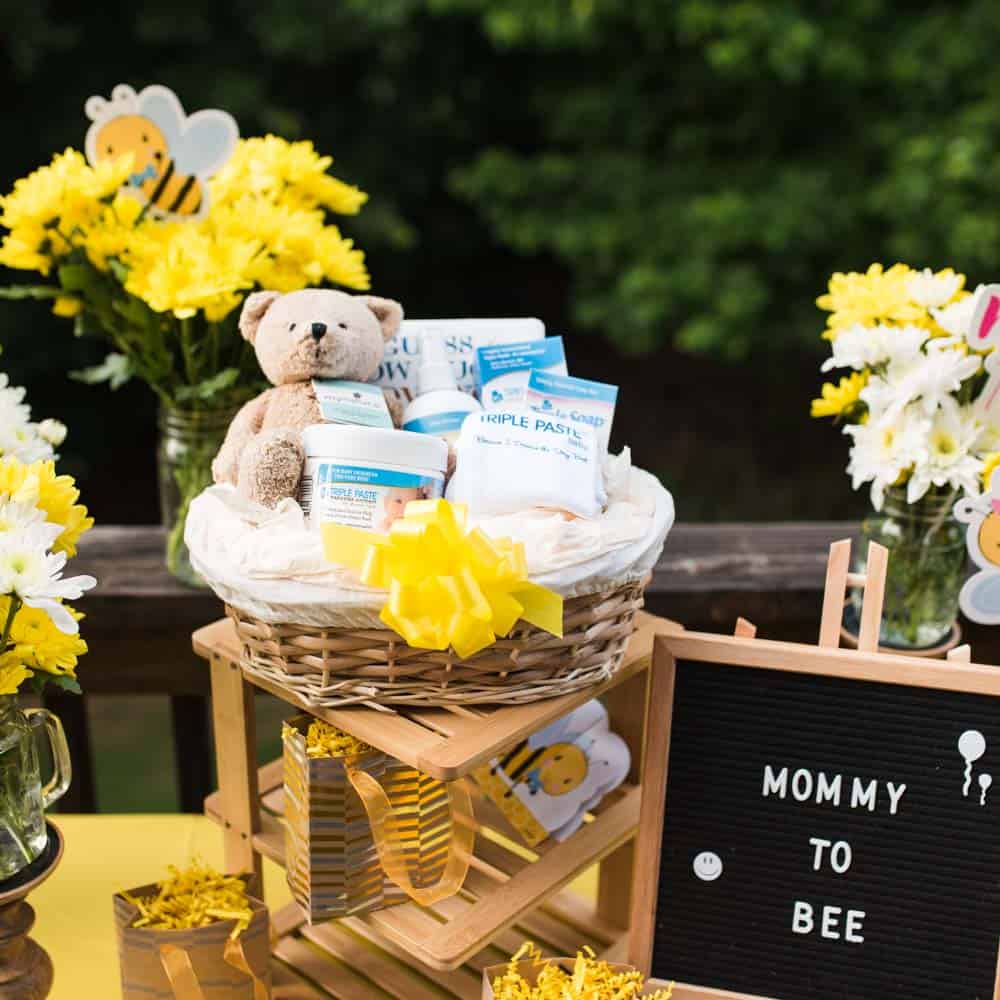 This post may contain affiliate links. If you make a purchase, I may earn a small commission at no extra cost to you. As an Amazon Associate, I earn from qualifying purchases. Read more about these links in my disclosure policy.
Pro Tip #1: If you're a newly expecting mom and are thinking about where to register for the best diapers and more, start your baby registry here and check out Amazon's baby registry welcome box full of useful goodies!
Practical Gifts for a Twin Baby Shower
Practical gifts and basic gifts are typically the lesser expensive items, but baby essentials always make the best gifts. A great idea to turn a practical gift into a more thoughtful gift is to take some of the small items and add something from the gift registry to make a nice gift basket.
Let's see what we can combine out of these items:
Diaper Rash Cream
No matter how observant a parent is, odds are one or both babies will get the dreaded diaper rash. No one likes to see a precious baby uncomfortable. Choosing the best diaper rash cream is vital.
Triple Paste diaper cream was the BEST product I found for my little ones. Any new mom would be happy to have a tub of this on hand!
Diapers/ Diaper Cake
Goodness gracious at the diapers that will be changed. On average, during the first year a baby will go through 2,200 diaper changes! 700 in the first three months!! The new parents of twins now have double trouble.
If you want to be the best friend you can be, gift an abundance of diapers, or a monthly subscription to a diaper delivery program. Even if they choose to organic cotton cloth diapers, having an abundance of disposable diapers in the beginning will be much appreciated.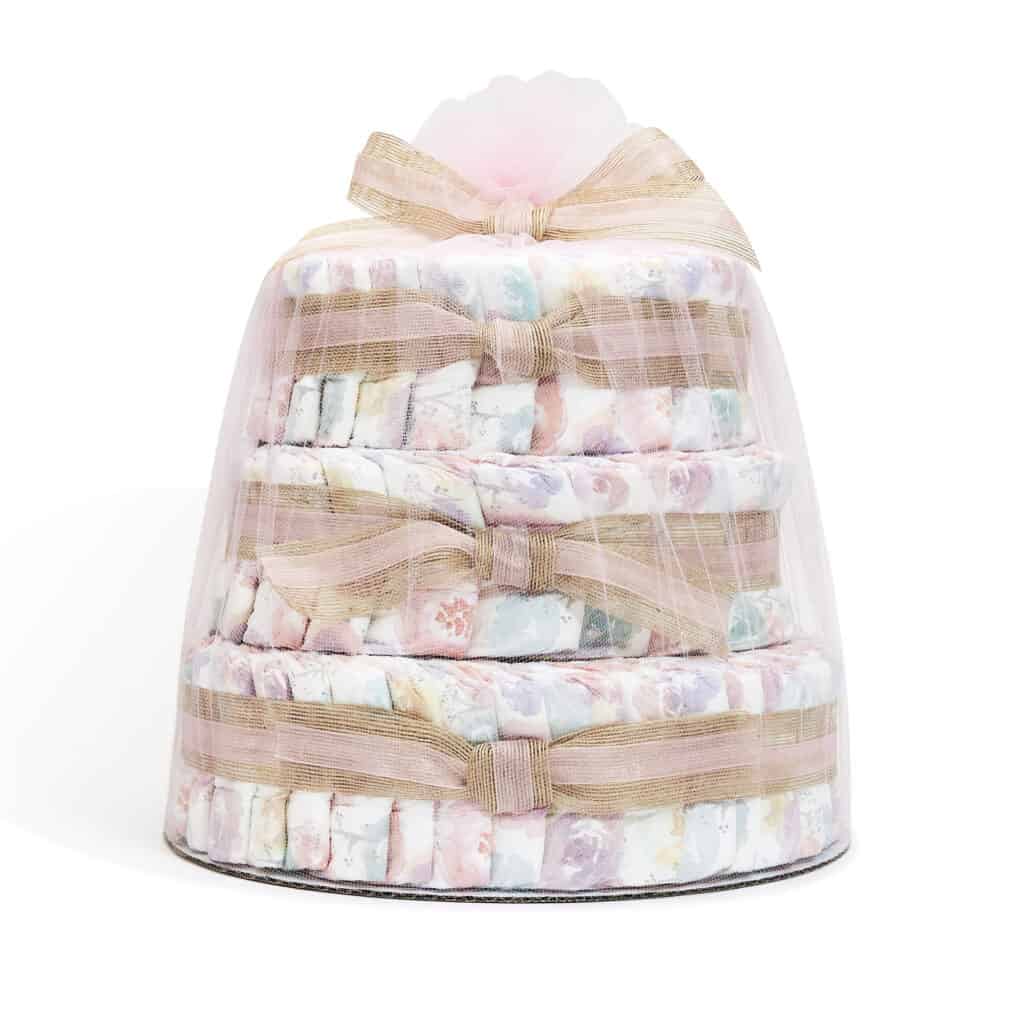 This diaper cake from The Honest Company is both adorable and practical! Made with 70 diapers, it can serve as a beautiful centerpiece at the baby shower – and then can be used for the many diaper changes once the babies arrive. It's the ideal gift for any new baby!
You can read all of our recommendations for the best overnight diapers here!
Baby Wipes
What goes hand-in-hand with diapers? WIPES! We won't get into the math on this one, but you can only imagine how many wipes will be used. Baby twins sure are bundles of joy, so let's spread that joy by giving the twin parents one less thing to remember on their shopping list.

There are a lot of options for baby wipes out there, but Huggies and Pampers were the ones we used the most.
Baby Wash
Another great gift that all babies need is a bath soap that is gentle on skin and eyes. From the amount of diapers and wipes mentioned above, you can figure out that bath time will be frequent, and parents of multiples spend a large portion of their time cleaning the babies.
Cerave is a popular brand for sensitive baby skin. This gift set from Honest is another sweet option!
Burp Cloths
Babies are really good at a few select things. Sleeping, potty time, and eating. Well, after we eat a big meal, we usually burp, right?
Well, in a baby's world, they need to be burped, and usually some residual comes with the burp. Handy burp cloths should be tucked in every car, cabinet, purse and pocket, if one can fit. Babies spit up; it's what they do.
Nipple Cream
Reiterating on those select things babies are good at, eating is at the top of the list. A mom who breastfeeds needs a soothing nipple cream, especially a twin mom.
With two hungry mouths to feed at the same time, her breasts hardly will catch a break. This cream is also 100% baby safe, so no need to wash off before feeding time.
Diaper Bag
Turn the diaper bag into a gift bag by filling it with all the smaller items. Make sure to get one with an insulated pouch to keep the milk the perfect temperature.
This backpack style diaper bag was designed for parents of multiples. Plenty of storage, and a spot designated for mom and dad.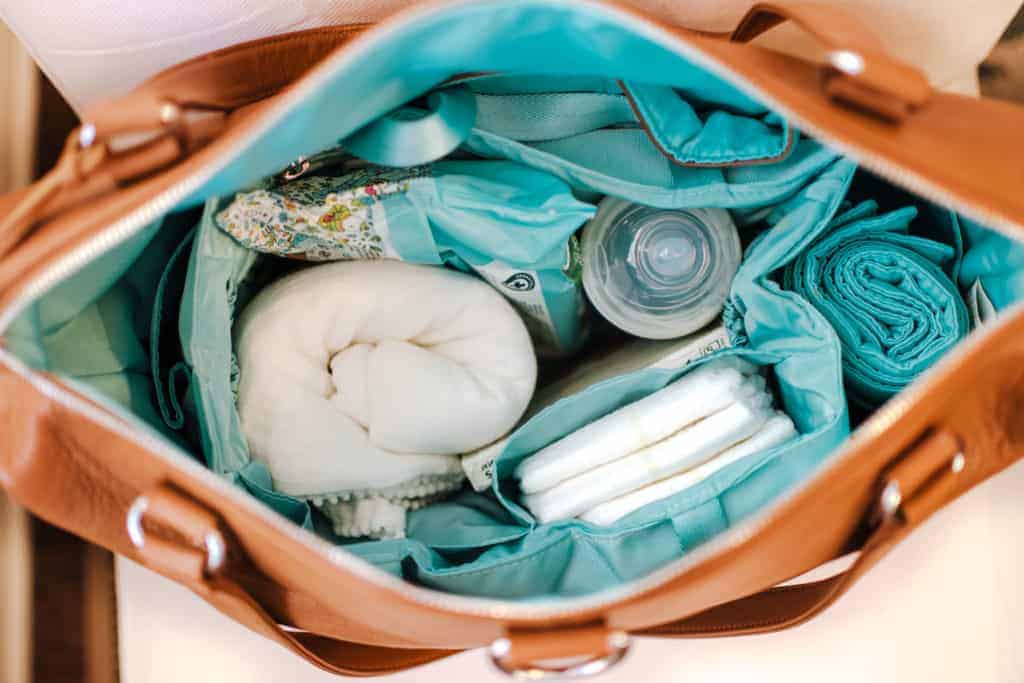 If mom is stylish or wants a more luxurious diaper bag, I recommend a bag from Lily Jade. I owned two of them and they were fantastic! Gorgeous vegan leather, lots of storage inside, and quality materials that last through multiple children.
You can see a closer look at a Lily Jade diaper bag here:
Useful and Ideal Gifts for Twins
Twin babies still need everything that single babies need, but when there are twin boys or twin girls, it makes it more fun to match and color swap certain items. This list is still practical, but more fun than just the basics.
Baby Blankets
Every baby should have multiple blankets. Accidents happen, weather changes, and there's so much laundry! If possible, try to find a baby blanket that coordinates with the babies' nursery theme.
These personalized baby blankets are adorable, and come in multiple colors! If the new parents aren't sharing the babies' names until they are born, you might opt to personalize these with a last name or a generic phrase like "sweet one" or "blessed."
Swaddle Blankets and Hats
How cute is it when a set of identical twins are all swaddled up with each other and the only way to tell them apart is by what color blanket and hat they are wearing.
/center>

These plush sherpa swaddles are a must for twins, and are available in various color combinations.
Onesies
Y'all, the possibilities for twin onesies are endless!! I wish I had twins just to be able to match their outfits!!! So adorable! So many with cute and fun quotes.
Onesie sets are truly the perfect gift. The now pregnant mom already has so much going on, shopping while not being able to go three minutes without a potty break is far from what she wants to do. Do her a favor and supply her with the cutest gift – this "copy and paste" onesie set that's perfect for twins.
This set was just my favorite – you have to click through to see some other awesome twin onesie sets that the new parents will LOVE!
Baby Bibs
Matching bibs are the cutest with twins. I would recommend getting a few packs of bibs, just because of how messy babies are. Similar to the burp cloths, these need to be everywhere.
Cotton bibs are very soft and are machine washable, so, no matter if they are soiled from food or baby drool, throw it in the wash and it will come out just as good.
Footprint Kit and Handprint Frame
It's hard to see how much the babies have grown, unless you have a point of reference. A clay mold of the twins hands and feet, inside a picture frame is a perfect and 100% unique baby shower gift.
Once it has been molded, there will never be another one like it.
Baby Socks
I'm an adult and I still lose socks. Twin babies? Let's just blame the dryer for all the pairs of socks that go missing here in the near future.
These socks are so adorable, each set with a funny saying. Mom and dad can surely use a chuckle or two during these long nights and early mornings.
Related: The Cutest Places to Buy Clothes for Baby Boys
Milestone Blanket for Twins
Parents love to make a new memory for each new month. Of course every day is special with the new babies. Gifting one of a neutral color may be a wise choice.
Doctors are pretty accurate, but instead of two boys or two girls, they may end up with one of each – so going with a gender neutral blanket may be best. Make this milestone blanket even more special by adding the babies' names.
Memory Book
Memory books are important to help us remember a lot of stuff – and especially make a good gift for parents of a second baby who start to be forgetful! Baby's first haircut, a spot for their first pair of shoes, (that don't have a single speck of dirt on them).
There are pages to write down the new baby's favorite food and first words. Children love looking back once they become older and see what they were like as a little baby.
Big Items for Twin Baby Showers
With the bigger, more expensive items, you may ask some of the friends and family members if they would like to pitch in to help get one or two of the large items that twin parents really can't function without.
Double Stroller
A sleek double stroller is a big item for sure, and is a must-have when it comes to new baby number one and two. I have no doubt that mom and dad of twins have bionic arm muscles, but life doesn't stop when you have babies, it actually goes faster. It is hard shopping with one baby, harder with two.
This stroller converts from a single to a double (or triple) stroller, making it the perfect stroller for twins. Having the babies strapped safely and soundly in their nice fancy stroller will help mom and dad get on with life a little better.
Car Seats
Safety is #1, especially when it comes to babies. They literally depend on us for everything. Purchasing the wrong car seat is not something you want to regret. Spending a little extra is worth the peace of mind, and, with this particular car seat, it can be used for up to 10 years!
This car seat transitions through all 4 phases of seating and can be adjusted for different sizes, from 4-120 pounds! If you are anything like me, knowing I won't have to go back to buy a booster seat is a plus! The safety ratings are incredible also. Check it out for yourself!
Related: The best narrow car seats for small cars
Bassinet for Twins
When deciding on the perfect bassinet, it helps if you know what the sleeping plan is for the twins. If the babies are going to be sleeping in their own space, or if they will be bedside.
If Mama plans on breastfeeding, there are bassinets designed to make it easier for feeding during bed time. Many styles also double as a pack-n-play. You can find our recommendations for the best bassinets for twins here!
Hands Free Breast Pump
I wish I had the luxury of hands free pumps when my youngest was born. I wanted to give him the best milk, my milk! But I had three other children that were constantly needing something, which meant I had to stop pumping, which I got stressed about.
Long story short, I did not give my baby near as much breast milk as I hoped. If I had hands-free, no question. Those pumps would have stayed in my shirt. So, I am letting you know about them on here! This is definitely one of the better gift suggestions.
Nursing Pillow for Twins
Nursing a baby is such a magical time. The bond between mother and child is priceless. Being sure to sit properly, sometimes isn't on the top of the list, and later on, mom's back and neck are knotted up.
One of the best twin baby gift ideas is to get mom a supportive nursing pillow for twins. This twin nursing pillow is adjustable to most sizes and promotes a healthy posture and allows for both babies to nurse comfortably at the same time. These pillows do come in different colors if mom has a preference.
---
We hope this list of wonderful twin baby gifts has been helpful! Of course if you prefer to keep things simple, new parents would always be happy to receive a gift card to shop on their own for any essential baby items.
Good luck shopping, and don't forget to include a gift receipt (just in case the new mom gets more than one or needs to return an item).