Best Narrow Car Seats for Small Cars
Are you mom of multiples, or perhaps just have multiple kids? Is your car starting to feel a little bit too cramped? As a mom of 4, I set out on a mission to find the best narrow car seats for small cars (or cars with multiple car seats) to make everyone's ride more spacious and enjoyable!
I took the time to scour dozens and dozens of stores, websites, and blogs for the best slim and narrow car seats so you don't have to! These top picks made the list only if they were budget friendly, and most importantly, the safest on the market today. There is a list of narrow infant seats, and another list of narrow convertible car seats to fit your slim car seat needs.
Best of all, purchasing the best car seat for your little one(s) is just a click away on Amazon! Throughout this article, I have also included some 'Mom Pro Tips' to help you out along the way.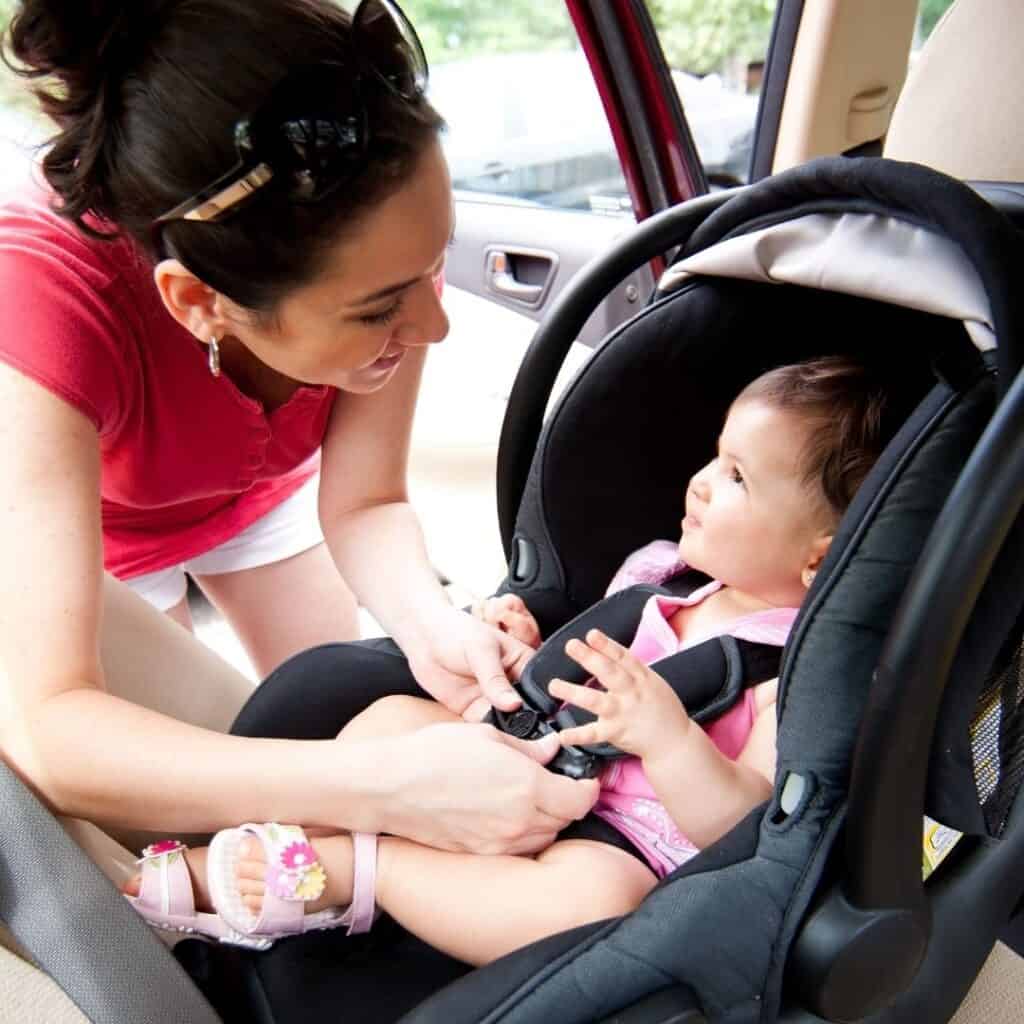 This post may contain affiliate links. If you make a purchase, I may earn a small commission at no extra cost to you. As an Amazon Associate, I earn from qualifying purchases. Read more about these links in my disclosure policy.
Mom Pro Tip #1: If you're a newly expecting mom and are thinking about where to register for the best narrow car seats and more, start your baby registry here and check out Amazon's baby registry welcome box full of useful goodies!
---
Best Narrow Infant Car Seats
Peg Perego Primo Viaggio
Dimensions: 31 x 17 x 27 inches
Weight Range: 4-35 pounds
Why We Love It: While the price of the Italian-made Primo Viaggio is on the higher end, this narrow car seat is worth the price in comfort and quality. The fabric is moisture wicking, which is helpful when it comes to baby clean up. There are a variety of ergonomic positions that can be used when used with a stroller, and the extendable hood is UPF 50+.
Clek Liing Infant Car Seat
Dimensions: 27.75 x 16.9 x 27 inches
Weight Range: 4-35 pounds
Why We Love It: The Clek Liing car seat is easy to install, whether you are using your car's latch system or a seat belt. The safety features are also unique, as the metal load leg provides anti-rotation and energy absorption features in a collision, reducing crash forces by more than 40%. With its compact design, the Liing allows for more leg room for front seat passengers.
Chicco Fit2 Infant & Toddler Narrow Car Seat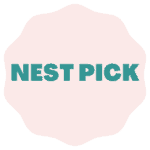 Dimensions: 28 x 17 x 16 inches
Weight Range: 4-35 pounds
Why We Love It: The Chicco Fit2 car seat is an excellent bargain because it converts from an infant to a toddler position for the longevity of your car seat in the rear-facing position. This model allows for extended leg room for toddlers without giving up the extra vehicle space. The base is also the most compact of any other car seats we reviewed. When you combine those benefits with the ability to easily use this seat with the Chicco Travel System, we have to recommend this car seat as a

Nest Top Pick

!
Graco SnugRide SnugLock 35 Elite Infant Car Seat
Dimensions: 29.09 x 18.31 x 16.22 inches
Weight Range: 4-35 pounds
Why We Love It: This is the infant car seat that I have used with most of my children. Not only does the Graco SnugRide offer the safety and adjustability features of the other car seats, but the price is a steal compared to many other options! I also love the rotating canopy for added sun protection.
Mom Pro Tip #2: Check out the car seat section of your car's manual. This is a great resource when you are trying to figure out dimensions when purchasing a car seat, as well as overall car seat compatibility recommendations. Most newer cars have a latch system for safe and easy installation.
Top Narrow Convertible Car Seats
Clek Foonf Convertible Car Seat
Dimensions: 17.5 x 16.9 x 28 inches
Weight Range: 14-65 pounds
Why We Love It: I love how the Clek Foonf convertible car seat is built for the long haul, where this narrow car seat is designed to have extended rear facing capabilities. The company also caters to the messiest of toddlers with their GREENGUARD Gold Certified fabrics that protect against stains and moisture. The safety ratings are outstanding and this is a car seat that is practically built like a tank.
Britax Grow With You ClickTight Plus
Dimensions: 21 x 23 x 25 inches
Weight Range: 25-120 pounds
Why We Love It: Over the years, I have found Britax products to be durable and easy to use. (We actually have two in my van right now!) The Britax Grow With You car seat is no different. It only takes 3 easy steps to install and the style is not only modern, but functional. This harness-to-booster seat will keep your child safe for years! We wish it could be a little more narrow, but it's still one of our top recommendations.
Diono Radian 3R Narrow Convertible Car Seat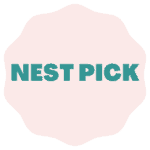 Dimensions: 16 x 17 x 28.25 inches
Weight Range: 5-120 pounds
Why We Love It: The Diono Radian 3R car seat has all of the features I look for in a good car seat, from safety, to extended life of rear facing capabilities, as well as the high back booster seat. What I loved most about this model though, was how its slim build was specifically made to be able to fit 3 across in most vehicles without compromising the comfort of the children or the driver. Because of this, the Diono Radian 3R is one of the most popular narrow car seats available (and for good reason). We just have to call this one a Nest Top Pick!
Mom Pro Tip #3: When installing multiple car seats, start with the center one first. Also, a lot of the installation will depend on whether your car has bench seats, bucket seats, or captain's chairs. So, when in doubt, use the manufacturers' websites to further guide you beyond what may be in your owner's manual.