5 Best Overnight Diapers for Babies and Toddlers
Did you know a newborn sleeps for about 15 to 18 hours each day? That's right. With a child sleeping through 75% of the day, almost all of his time is spent lying down – including peeing and pooping. To avoid washing sheets every morning, you need good quality and the very best overnight diapers with high absorbency.
Diapers are available in different sizes to fit the kids of all sizes and shapes. As the kids grow their demands also vary with age. From everyday clothes to nighttime diapers, we want to make sure our kids have the best products directly on their sensitive skin – right?
When shopping for the perfect diapers, you have to think about the size, quality, and of course how much your budget allows. As parents, we get that. And we are here to help!
Here we are sharing the best overnight diapers for babies, toddlers, and heavy wetters. We have all the details (including pros and cons) of the very best overnight diapers on the market, so you can easily make the best choice to find the right diaper for your family.
Best of all, once you make your decision, ordering is just a click away on Amazon. Throughout this article, I have also included some 'Mom Pro Tips' to help you out along the way – so keep an eye out for those!
This post may contain affiliate links. If you make a purchase, I may earn a small commission at no extra cost to you. As an Amazon Associate, I earn from qualifying purchases. Read more about these links in my disclosure policy.
Mom Pro Tip #1: If you're a newly expecting mom and are thinking about where to register for the best diapers and more, start your baby registry here and check out Amazon's baby registry welcome box full of useful goodies!
---
Best Overnight Diapers for Babies and Toddlers
Pampers Swaddlers Overnights Disposable Baby Diapers
Pampers have been parent's best choice ever since they have launched their first line of diapers. Be it the regular day time diapers or the best overnight diapers, Pampers never disappoint. Just like that, these Pampers Swaddlers Overnights Disposable Diapers top the list of the best overnight diapers. So far, customers are satisfied, and this series of overnight diapers have gained much popularity amongst new parents (including myself).
So what does it have to offer?
With an idea of love at first touch, these diapers are made with the soft and non-toxic material keeping the product harmless to avoid skin irritation. The umbilical notch design protects a newborn's belly while sitting well around the waist.
These overnight baby diapers offer maximum protection against nighttime leaks for up to 12 hours as claimed by the company. This means that you will barely have to change it at night, freeing you from all the hassle of getting up in the middle of the night for just a diaper change. Furthermore, with ultra absorbing ability, your newborn can spend the whole night even the heaviest ones as well without getting wet or uncomfortable.
The blanket-like softness provides your child with the comfort they would ever need. These soft and cozy diapers wrap around your baby's delicate skin like a blanket, ensuring a restful night time.
The air channels give utmost breathability to your baby's skin, keeping their skin as dry as possible overnight while the air constantly flows through the diapers. Additionally, the Swaddlers wetness indicator lets you when it's time for a change. This again saves you from the struggle of cleaning the extra mess that would be created if it were not for the wetness indicator.
These Pampers overnight diapers come in various sizes. A size 3 would be perfect for a kid weighing around 16 to 28 pounds, but of course there are larger and smaller sizes as well.
Because of Pampers Swaddlers' excellent quality, dependability, and affordability, this diaper (in both the regular Swaddlers and the overnight version) is a great option and earns our Nest Top Pick award!
Pros
Umbilical cord notch
Breathable
Soft and comfortable
Extremely absorbent
Wetness indicator
Cons
Pricey
No added layers for absorbency
Check Price on Amazon
Pull-Ups Night-Time Training Pants
The Pull-ups Night-time Training Pants are specially designed for toddlers who are potty training. With its dual functionality as a diaper and as underwear, the manufacturers claimed to have trained around 50 million toddlers so far - including all four of my own kids!
These training pants (with design options for girls as well as boys) are an excellent option for potty training providing extra protection throughout the night. Furthermore, the refastenable sides for on-the-go changes allow you to change the Pull-up effortlessly. The same easy-change sides let you check the mess without taking off your kid's clothes.
The long and soft absorbency pad makes them extraordinarily absorbent and prevents leakage at all times. The cute and fun Disney prints are not only exciting for kids, but they also work as a wetness indicator. These graphics fade away once the Pull-up is wet so that you can change it before it starts leaking.
So how are these Pull-ups nighttime diapers any different than the regular overnight diapers? It's in the name. The highly stretchable pull-ups pants give your child freedom of changing them by simply pulling them down or up like underwear.
Your toddler will need your help in the beginning, but as soon as the kids have learned to freely slide these pants up and down and replace them with a new one, you will be free from fulfilling one duty at least.
Can I get a "heck yeah" from all the tired moms?
It isn't just your child who gets independence, but it also provides you with freedom from taking care of every diaper change. This is what makes these one of the best overnight diapers (especially for toddlers), giving your kids a sense of responsibility with its multi-purpose usage.
Pros
Works more like an underwear
Incredible absorbency
Encourage independence among toddlers
Printed Disney designs to get kids excited
Great for potty training
Cons
The wetness indicator does not work that well
Not the best option for kids under 2.
Check Price on Amazon
Huggies Overnites Nighttime Diapers
Huggies is one of the most trusted diaper brands giving tough competition to the best overnight diapers of all time. From everyday regular diapers to the Overnite series, they have brilliantly designed all the products. This Huggies Overnites Nighttime Diapers are perfect for babies weighing around 22 to 37 pounds. Let's dive into the details and see what they have in store.
With a newborn's gentle and soft skin in mind, Huggies Overnites diapers are made from non-toxic, hypoallergenic material. Free from fragrances or any bleach these diapers ensure a healthy and safe environment for your kids.
Moreover, the dreamy soft-touch assures you with a pajama-like extreme softness for a comfortable fit. Along with this cushy coverage, the snugFit waistband fits well with the stretchy sides enhancing the comfortability of these diapers. This waistband has attached Double Grip Strips on either side that can be locked at four points, providing a secure and flexible fit all along the night.
These Huggies diapers are the most absorbent diapers offering up to 12 hours of protection, keeping your child dry and happy through the night. In addition to the extra absorbency, your kid would be least bothered by the Double Leak Guards that prevent any side leakage. The highly absorbent layer and the secured side guards work hand-in-hand making them the best nighttime diapers.
Furthermore, Huggies has also added the DryTouch liner that only enhances the drying power of the diapers by absorbing all the moisture on contact with the skin. This feature reduces the friction, keeping the baby's soft skin healthy and saving it from diaper rash. These diapers also have a color-changing wetness indicator for timely wet diaper changes.
With so many features and advanced protection, these Huggies overnight diapers have made it to the list of best overnight diapers. Parents and customers are mostly happy and satisfied with the purchase so far.
Pros
Most absorbent diaper
Double leak guards
snug fit waistband
Hypoallergenic material
Wetness indicator
Cons
Costly
There is no significant difference from the older version of the same product.
Check Price on Amazon
Mom Pro Tip #2: Use Amazon's Subscribe and Save option to get your favorite overnight diapers delivered to your doorstep! It saves you time (and remembering), plus you get a discount of 5-20% on each order. Get a 30 day Amazon Prime Trial here.
Goodnites Bedwetting Underwear
If you are worried about your older kid who has outgrown the typical age of bedwetting yet the nighttime incontinence hasn't stopped, worry no more. Just know that this is normal and your child's body will eventually mature. You can read more about bedwetting in older children here.
The Goodnites Bedwetting Underwear is solely designed for older kids who still have to face the embarrassment of wet sheets in the morning. They can go diaper-free all day while taking safety precautions at nighttime. These ideal overnight diapers function more like underwear, which is great as your kid can easily change it on his own.
You should know that these underpants are not made for potty training. Nonetheless, the ultra absorbency offered by these diapers are 40% more protective than the leading training pants or other best overnight diapers. This supreme absorbency comes from the five protective layers in the areas where kids need it the most.
Apart from absorbing the moisture, it is also odor absorbing which makes this underwear odorless and less irritating. Furthermore, the double leg barriers help prevent leakage, offering worry-free toss and turn throughout the night.
This bedtime underwear has a broad range of sizes available for a variety of body shapes. And most of the parents are satisfied with the quality and size of the diaper. With the super elastic waistband, your kids can easily pull up the pants or take them off whenever needed. Goodnites are a perfect fit for all the older kids who need extra support at night while still being independent.
Pros
Five-layer protection
Catchy Marvel superhero prints for boys, Disney princesses for girls
Stretchy waistband
Odor absorbing
No more embarrassment!
Cons
Even though these diapers have exceptional absorbing quality, they are not fully leak-proof
Sizes for older kids only
Check Price on Amazon
Related: How we use Sposie Booster Pads for leak protection
The Honest Company Overnight Diapers
The Honest Company, as the name suggests, is known for its honest products. Parents love to buy their best day and overnight diapers just for the sake of honest items that they deliver. That being said, The Honest Company Club Box Overnight Diapers have proved to be the best overnight diapers featuring all the things you will demand.
The posh prints on these diapers make them look adorable, and your kid would never throw them off at midnight. But that's just the cute design. You will be happy to know that the material The Honest Company uses is entirely organic and biodegradable. This environmentally friendly material apart from being good for the earth also provides super-quick absorption, leaving no rashes or wet spots.
The super-soft cloudlike liners made with odor-free fabric gently sits on the baby's soft skin. The ultra-thin design doesn't compromise on the absorbing ability of the diapers. In fact, the diapers have a multi-layer structure that absorbs all the moisture leaving the child's skin dry and healthy.
But wait, there's more. The Honest Company declares that this diaper tends to absorb 17 times more fluid than its weight without even leaking a drop. And, this ingenious core thin technology can protect for up to 12 hours without getting all saggy.
The Honestly Secure Fit phenomena with its comfortable elastic waistband and refastenable tabs securely fit around your baby's tummy. These fastenable tabs make the diaper changes easier and quicker. Furthermore, the barrier leg cuffs prevent leakages, and the dry top sheet assures sleepful nights.
You don't need to worry if your kid weighs too much or too little. These overnight diapers have a diverse range of sizes starting from one and will flawlessly fit all kinds of kids. Also, the quantity may vary with the different packs. So, you should always do your research, read through the instructions and specifications, and then decide on emptying your pockets.
Pros
Exceptionally absorbent
Soft and stretchy side panels
Eco-friendly
Dry touch top sheet
Ultra-thin liner
Cons
Leaks if used more than the recommended hours
Check Price on Amazon
Mom Pro Tip #3: Once you find a brand you love, watch for sales and/or coupons. Stock up when you find a sale price and buy larger sizes to save for when your baby grows! Check for brand rewards programs too.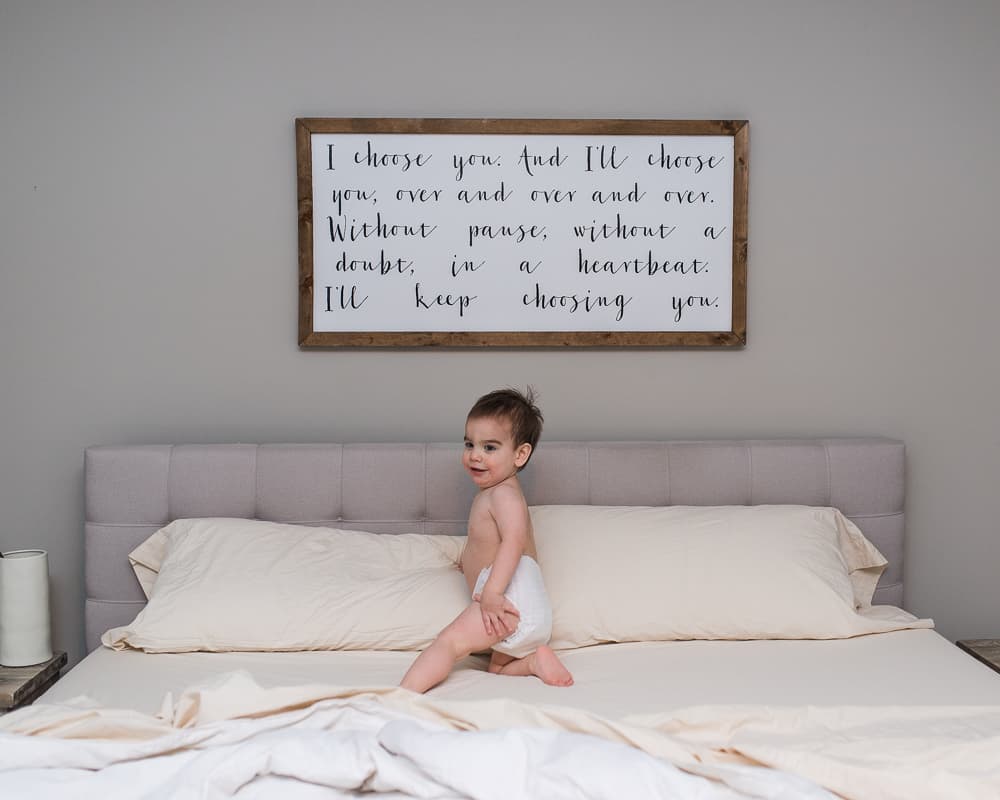 If disposable diapers don't work for you, or if you're looking for a cloth diaper that will keep your kid dry overnight, there are definitely options for you. Check out this list of cloth diapers for older kids, teens, and adults to find some great recommendations!
Conclusion
You might know this, but diapers have a significant role in parenting, and they are essential parenting equipment. We suggest you first jot down your entire budget and then go for any product of your liking as having a kid comes with several responsibilities. You need to think about finances and all the personal matters of a child.
Well, don't worry, we tried making it easy on your end and hopefully we were successful in doing our job. Now it's your turn. Give your kids the ultimate comfort by choosing from our list of best overnight diapers for babies. We assure you that these nighttime diapers have excellent quality, and your toddler will not be soaking through diapers at night.
Hopefully, you won't have to use diaper doublers or diaper booster pads once you have bought one of these fantastic products. So that was all about it. We hope that you have made up your mind already and are ready to spend a few dollars. Happy Parenting!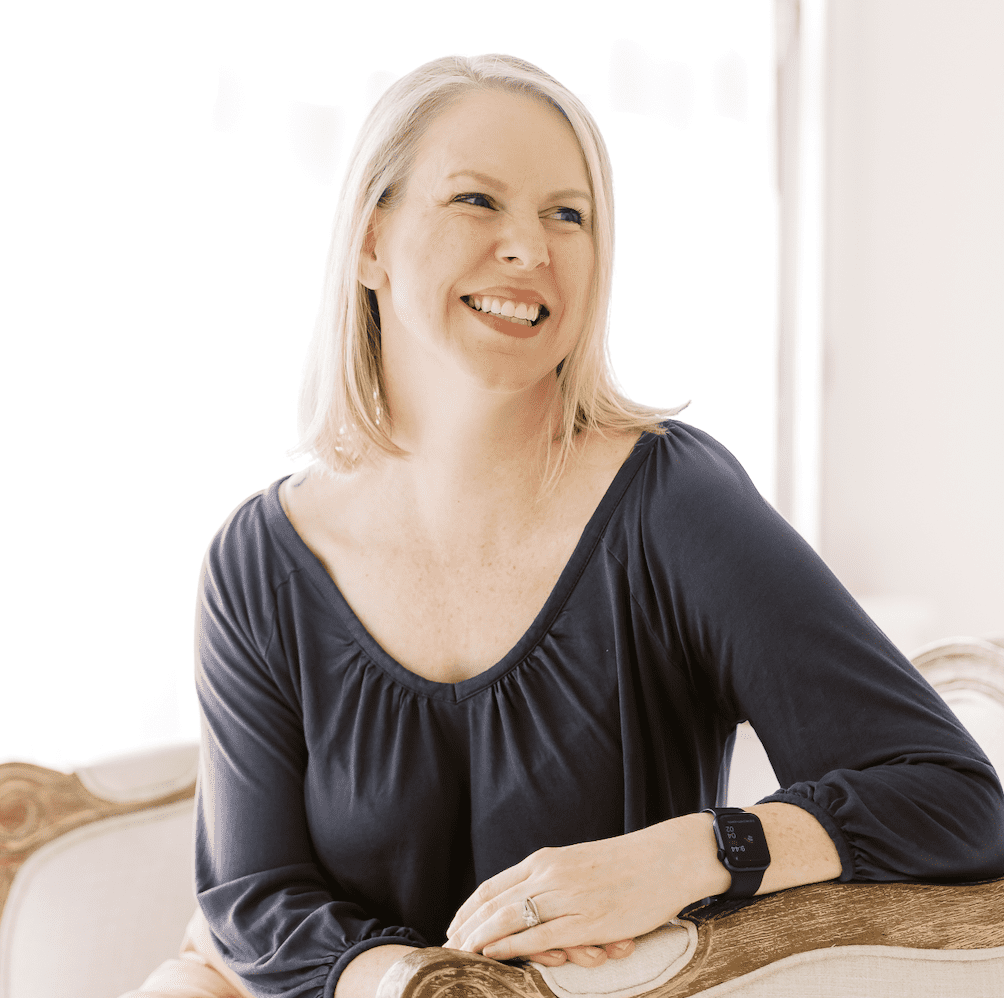 MEET THE AUTHOR
Amanda
As a mom of 4 kids (and the oldest of 4 kids herself), Amanda has over 30 years of parenting experience. A former special education teacher, Amanda has a Master's degree in Special Education and a second M. Ed. in Educational Leadership.
When she's not working, Amanda enjoys DIY projects, exercising, photography, and long walks through Target.
You can find Amanda on all social media at @parentingnestblog and @amandaseghetti