35 Best Gifts for A Second Baby (and Mom Too!)
If you're looking for the best gifts for second babies, you're in luck! A second-time mom has different needs from first-time parents, and we have some great suggestions for those second baby gifts.
As a mom of four, I have quite a bit of experience with knowing what a new mom needs… and those needs can be quite different for second-time moms!
When it comes to shopping for new babies, we typically think about buying diapers, wipes, clothes and bottles. Then there are big ticket items like the baby bed, baby carrier, stroller, and so on.
But when it comes to having a second baby, third baby, or even the 10th baby, it can be difficult to determine what a great gift idea might be. Baby number one got most of the baby essentials and mom probably has a lot of baby gear she can use again.
However, second time moms deserve a baby sprinkle party and there are some thoughtful gifts that would be a huge help to her, the baby, and the rest of the family.
Here are some of the best gifts for a second baby to fit every budget!
This post may contain affiliate links. If you make a purchase, I may earn a small commission at no extra cost to you. As an Amazon Associate, I earn from qualifying purchases. Read more about these links in my disclosure policy.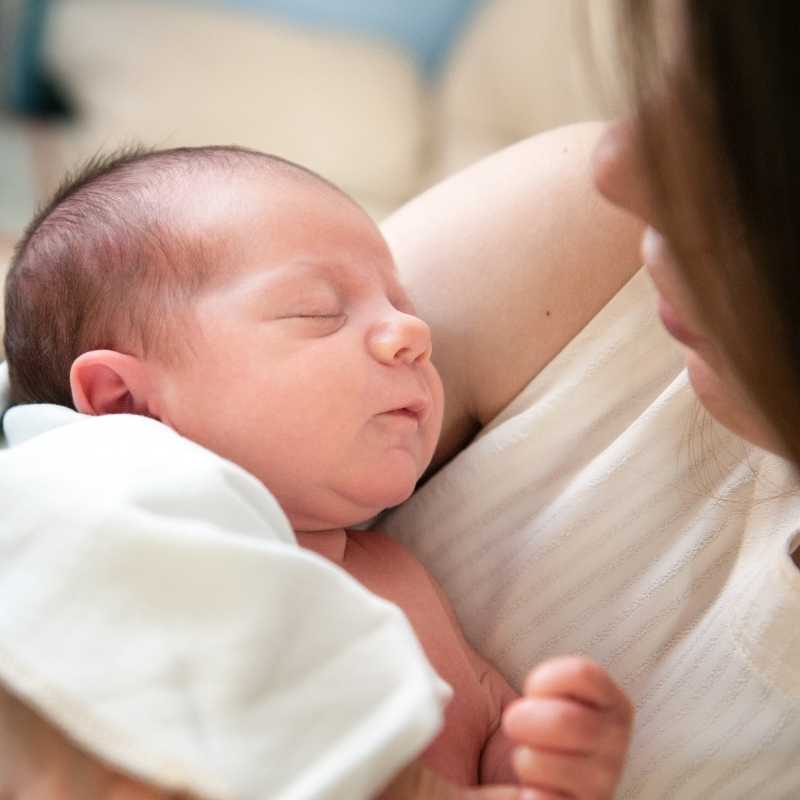 If you're a newly expecting mom and are thinking about where to register for the best newborn essentials and more, start your baby registry here and check out Amazon's baby registry welcome box full of useful goodies!
Practical Gifts for a Second Baby
No matter if mom-to-be is a first time parent or having her second or tenth child, these baby items are always needed. Some things can be reused after the previous child, but there are certain items that either need replacing after a certain amount of time, or just aren't reusable at all.
Clothes for Baby Boy or Girl
If mom has publicized the gender of the new baby, it is a great idea to go ahead and stock up on new baby clothes. (Especially if the first baby, or babies, was a girl and now we are having our first boy baby.)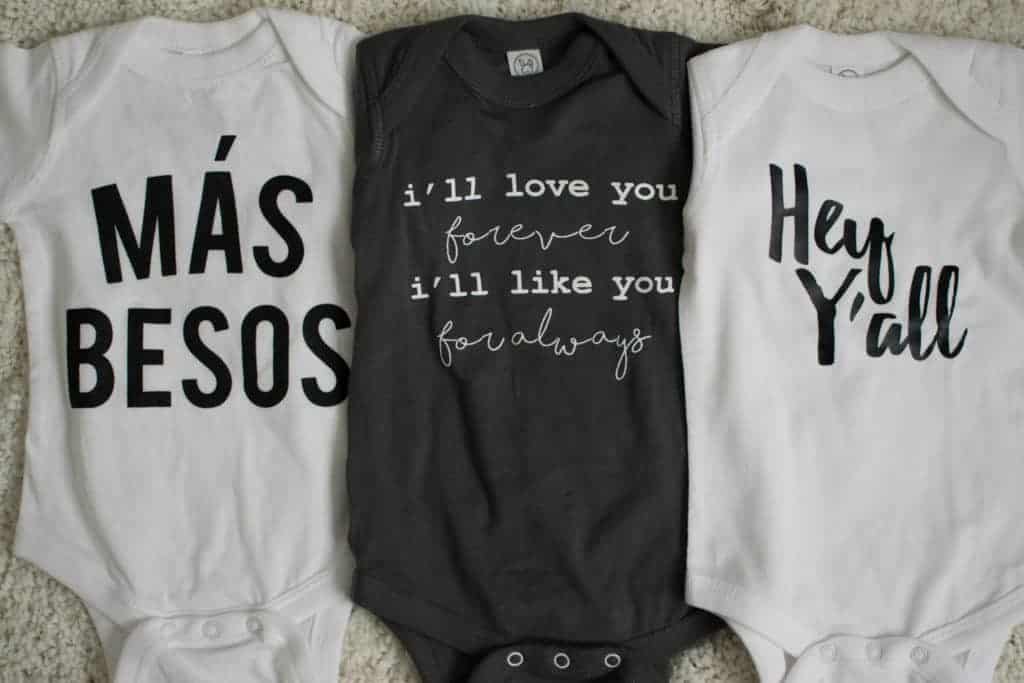 Every new baby can use a new onesie or sleeper set, whether they are the second baby or more!
Click here for the best places to shop to find cute baby boy clothes for the new little brother, but also, these places have plenty of cute outfits for a little girl.
Newborn Diapers
Babies spend a majority of their time sleeping. What comes in second place? Potty time! Lots of potty time happens during sleep time, so finding the best diaper brand is essential.
Even if mom is into cloth diapers, disposable diapers are great for the transition into newborn motherhood stage. Lots and lots of diapers are used on a daily basis, so cutting down on trips to the washing machine will definitely be appreciated.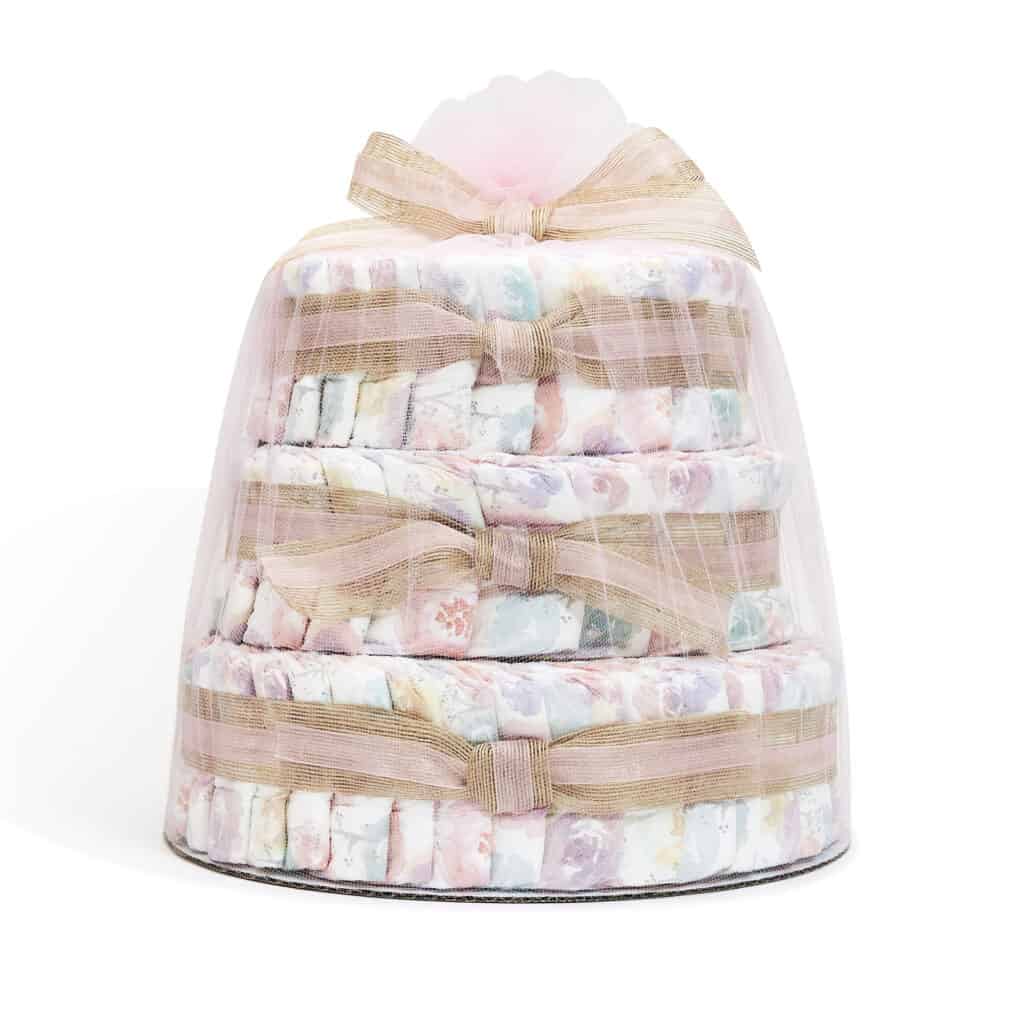 This diaper cake from The Honest Company is the ideal gift for any new baby! Made with 70 diapers, it can serve as a beautiful centerpiece at the baby shower – and then can be used for the many diaper changes once the babies arrive.
You can read all of our recommendations for the best overnight diapers here!
Cloth Diapers
Cloth diapers are a great way to save money and help the environment by preventing thousands of diapers from going to the landfill. This cloth diaper kit is great for moms who want to try out the idea before fully investing.
Including 100% organic cotton diapers, organic washing detergent and organic diaper rash cream. No worries for allergic reactions on baby's skin, and no worries for a useless gift.
Baby Wipes
Of course if a baby goes through multiple diapers each day, you will need to multiply those by the number of wipes, those numbers add up quickly!
If you aren't sure of a preferred brand, you can either ask a family member of the mom, if you don't want to ask her, or you can go on the safe side and get a brand that is safe for all skin types. 99% water!
Diaper Rash Cream
Chances are, Mama still has some diaper rash cream, from her first child, hiding in a drawer somewhere, but after it has been opened, it is only good for about a year. Diaper rash cream is definitely an essential when it comes to newborn babies.
So many pee diapers are rough on their sensitive skin, even with the most observant and attentive parents, chances are, the baby will get a rash at some point. Having a top of the line rash cream is a must!
Triple Paste diaper cream was the BEST product I found for my little ones. Any new mom would be happy to have a tub of this on hand!
White Noise Machine
White noise sound machines are amazing! This is a great idea for any mom having her first baby or second child, or whatever number baby this may be. It helps soothe the baby to a peaceful sleep and keeps the noise playing so the baby stays asleep.
The Hatch Baby Rest is the sound machine we've loved the most. There are multiple options for which noise to use. The white noise selection mimics the sound that the baby heard while in mom's belly.
Car Organizer
Traveling can get a bit crowded once younger siblings are added into the family. Small children need drinks and snacks and wipes to clean up.
A car organizer like this one makes traveling with the entire family easier.
Breast Milk Storage Bags
If mom breast feeds, she may already have a breast pump. However, giving her extra storage bags is a great suggestion. Breast milk is the best milk when it comes to feeding the littles. A little goes a long way when it comes to nutrients.
Breast milk is liquid gold, so as much as mom can pump and store, the better.
Thoughtful Gifts for a Second Pregnancy
Personalized Keepsakes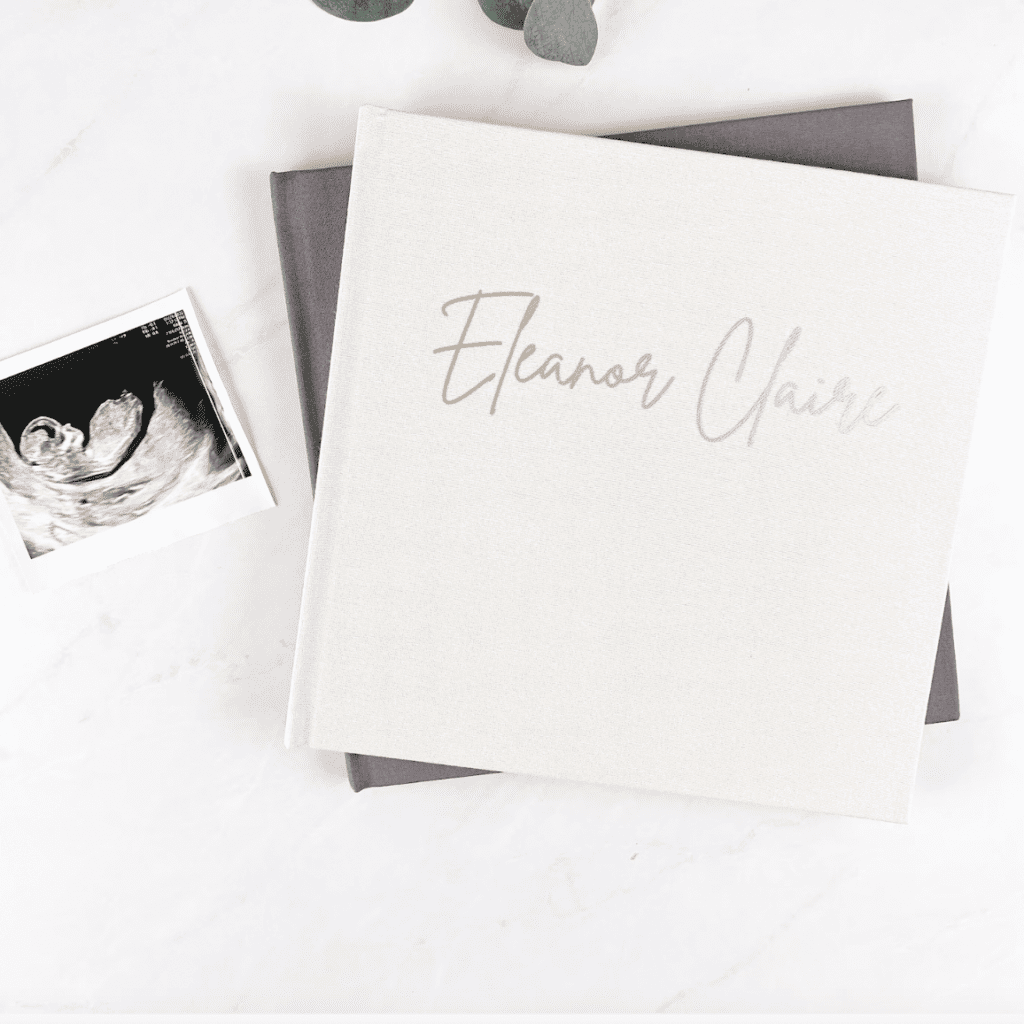 Imagine the joy of unwrapping a gift that speaks directly to the heart. A meticulously crafted baby book, not just any baby book, but one designed exclusively with the second child in mind, capturing their unique milestones.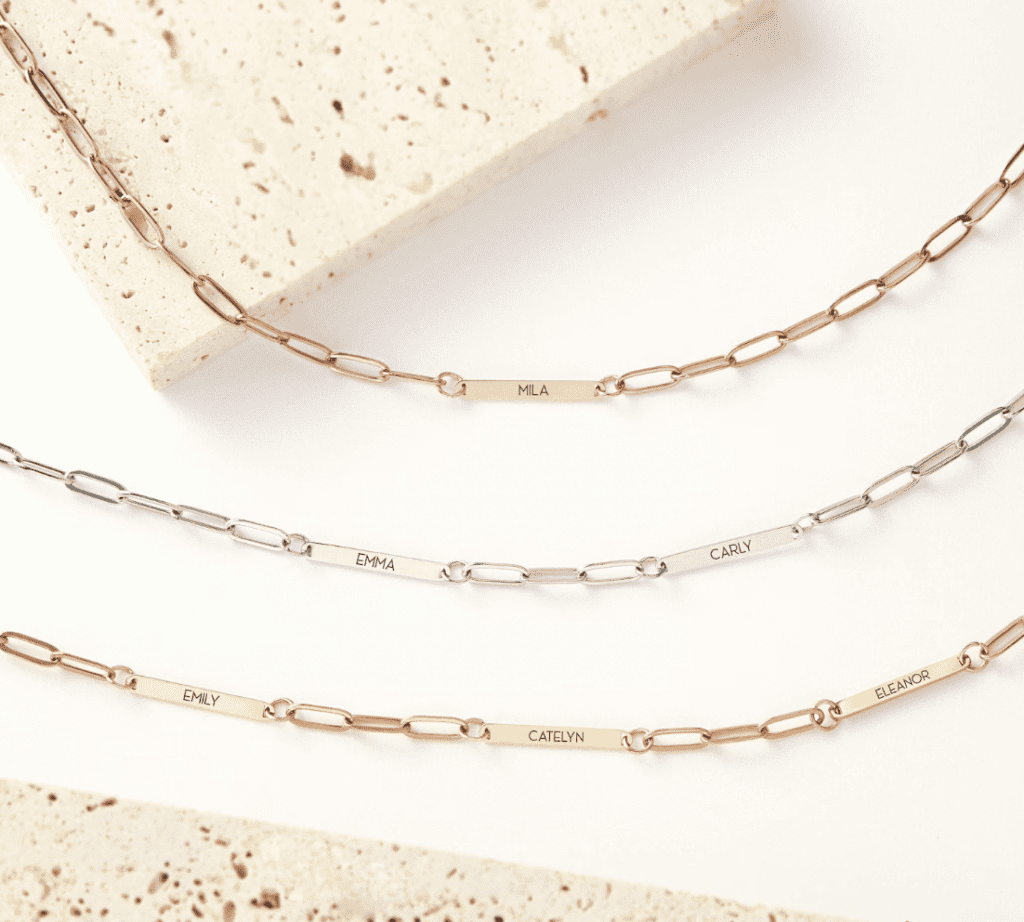 Or visualize a shimmering necklace, delicately engraved with the names of both children, forever immortalizing that special bond.
It doesn't stop there: plush blankets and adorable outfits personalized with the baby's name or initials elevate everyday items into treasured mementos that they can cherish even as they grow.
Memory Making
Memories, once created, last a lifetime. Consider gifting an opportunity for the family to capture their present-day joy through a professional photo session. Each click is a frozen moment in time that they can look back on with fondness.
Book a professional photographer or plan a DIY photoshoot. Those can turn out nice!
Additionally, handprint and footprint kits are simple yet profound gifts, encapsulating the fleeting nature of childhood in a tangible form.
Experience Gifts
Experiences enrich the soul. An exhilarating day at the aquarium, watching dolphins leap or the mystique of the deep sea, can be a thrilling experience for the family.
Zoo passes, with their promise of wild adventures and learning, are also a hit among kids and adults alike.
If outdoor excursions aren't feasible or if the family prefers the coziness of their home, then a subscription box is the way to go. Curated to match the baby's growth and developmental milestones, these boxes come packed with toys, books, and activities.
It's like sprinkling a dash of magic and anticipation into their monthly routine.
DIY Spa Kit
Mama needs some self love time. A gift like a spa kit to remind her that she is important will make her happy. (Don't forget to offer to babysit with this gift).
If you want to go the extra step, make her an appointment for a personal massage and spa day away from the house. Mama needs a little TLC.
Gifts for Older Siblings
The busy mom has a lot of stuff going through her mind. I guarantee, one of the last things on her mind is how to make baby number one feel special during this transitional time. It is really simple to make young children feel included during these situations.
Sibling gifts are a great way to help an older brother or sister bond with the new baby. Consider a simple personalized gift or something to keep them occupied for a bit of time while mom is busy. Here are a few perfect gift ideas:
Biggie and Smalls Shirt and Onesie
Nothing says "cute" quite like matching outfits for both kiddos. And there is no better way to shout to the world that the first baby is now a big brother or a big sister than giving them a gift that they can wear with their new title!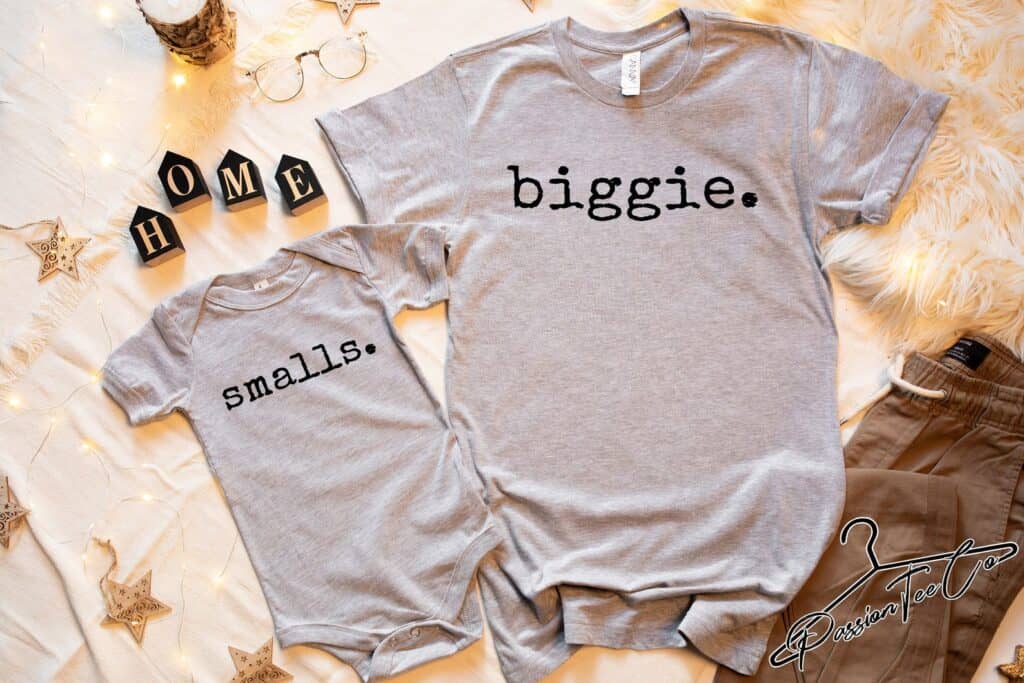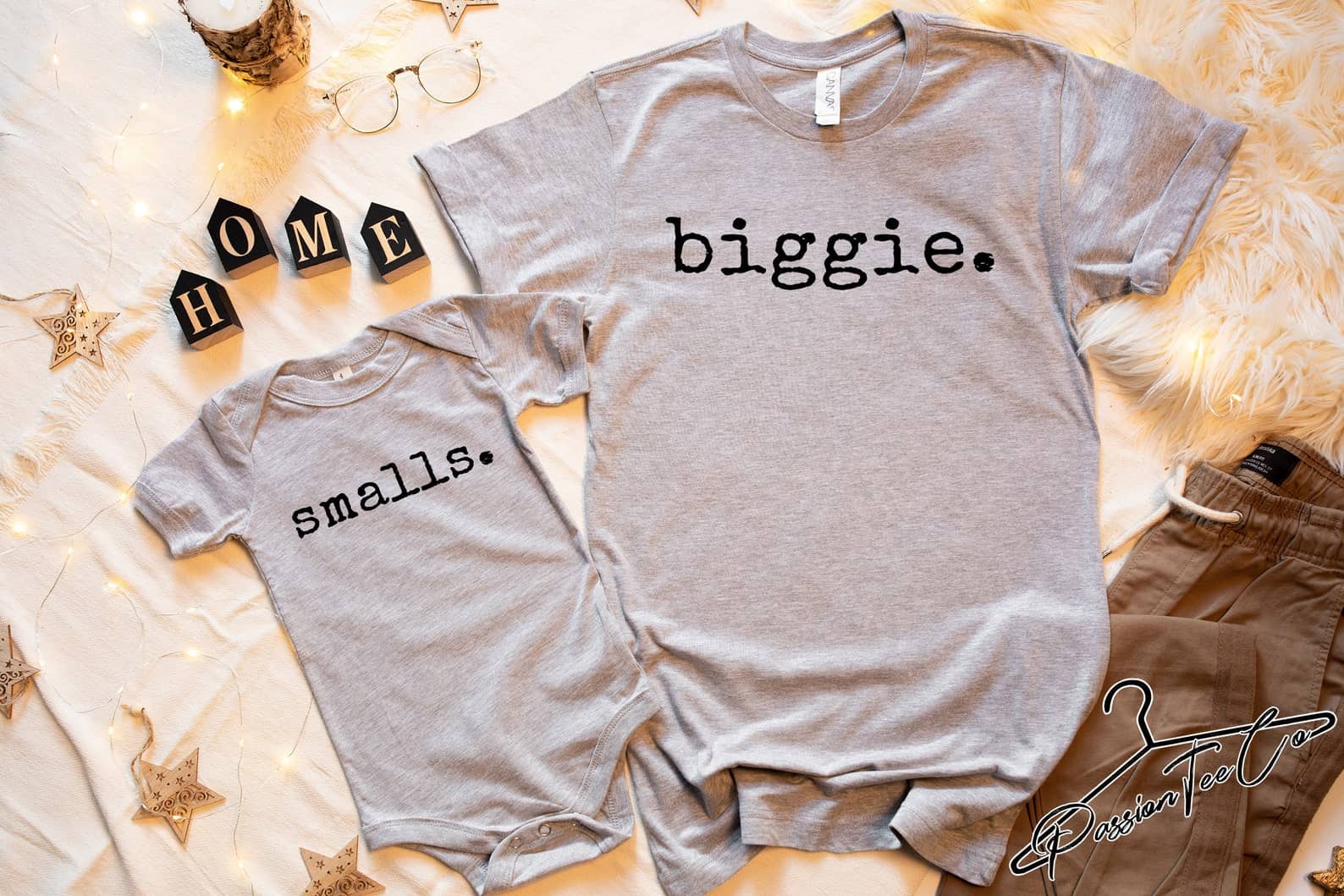 This biggie/smalls shirt and onesie set is just perfect for the older sibling and the new baby.
Big Sister Book/ Big Brother Book
On the left, you see the big sister book we bought for Aren when her little brother was born. A personalized book like this, one with their name on the cover, is perfect – especially when it is a story that can help guide them on how to be the best and most helpful older sibling.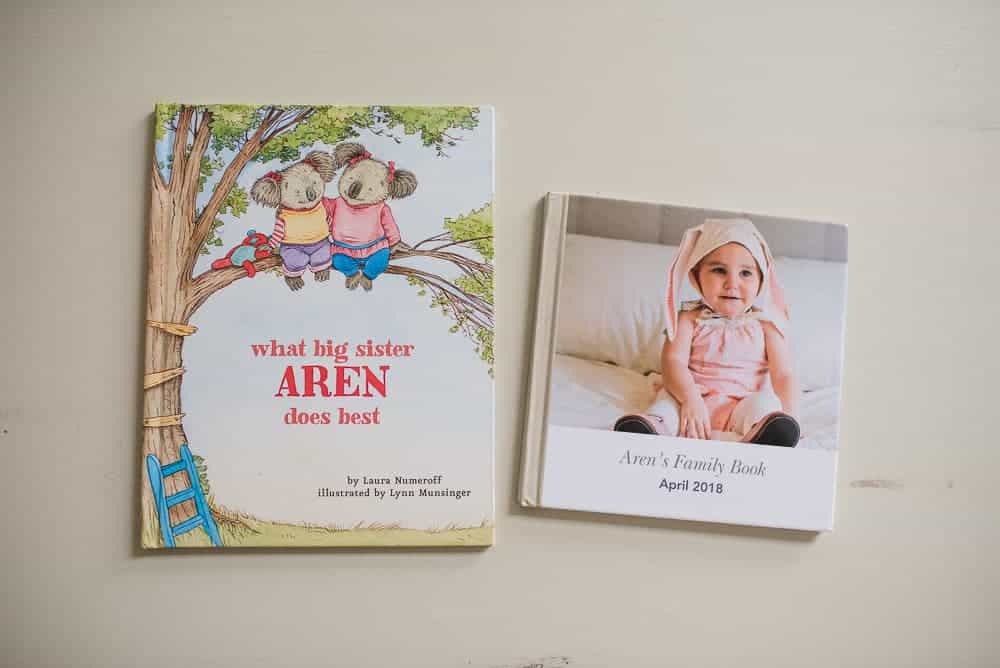 Personalized storybooks feel magical, where tales of sibling adventures come alive, ensuring bedtime stories are both personal and enchanting. You can personalize the book above to be big sister or big brother, and include their name.
Teddy Bear with Book
All children feel better when they get a stuffed animal. This teddy bear and book gift is perfect for the older children as they get ready to welcome the new baby. The book explains, in simple terms, what it is like being the big brother, or big sister.
While they read and start to understand, they have the comfort of their new teddy to assure them that everything will be ok.
Activity Book
Activity books that have different ways to interact and solve are a great option to keep big sister or big brother occupied. This activity book was designed with little hands in mind. No sharp edges, and safe velcro for attaching pictures to pages.
Let your toddler play and learn about animals, numbers, weather and more!
Coloring Books
Scribble scrabble art or Picasso style, it doesn't matter, child art is priceless to us. A gift of coloring books is like a box of treasure to a child.
One coloring book is great, but an assortment of coloring books is absolute best way to soothe the toddler's mind during this special occasion of the new addition to the family.
Click here for more great gifts for big sisters from the new baby!
Gifts to Make Second-Time Parents Lives Easier
Diaper Service Subscription
At first glance, gifting a diaper service subscription might come off as rather mundane. But dig a little deeper, and its brilliance shines through.
It's the quintessential blend of practicality and thoughtfulness. Parents can skip those late-night runs to the store for diapers or the tedious chore of washing reusables.
Plus, many diaper services today offer eco-friendly, biodegradable options. By choosing such a service, not only are you gifting peace of mind and convenience to the parents, but you're also making a nod to environmental responsibility.
Every diaper change becomes a reminder of your thoughtful gift.
Meal Kits or Delivery Services
Let's face it: cooking, especially with a newborn and a toddler vying for attention, is an Olympic sport. What's the next best thing to a hearty, home-cooked meal? A delicious, ready-to-cook meal that's delivered right to the doorstep!
Meal kits come with all the necessary ingredients pre-measured, often with a dash of gourmet flair. They transform the mundane dinner prep into a fun, mini culinary adventure.
And for those ultra-busy days, a fully-prepared meal delivery can feel like a mini-celebration. It's comfort, nutrition, and a taste of the outside world, all wrapped up in one delightful package.
Parenting Books Tailored to Handling Multiple Children
Raising one child? Challenging. Raising two or more? It's a juggling act.
As kids grow, parents often find themselves arbitrating sibling squabbles, ensuring equal attention, and fostering a harmonious home environment.
A well-chosen book can provide insightful strategies, real-life anecdotes, and a treasure trove of wisdom from seasoned parents and experts.
Think of it as gifting a manual to navigate the beautifully chaotic journey of parenting multiple children.
Cleaning Gift Certificate/ Robot Vacuum
A cleaning service would be greatly appreciated after the new arrival of baby number two. Mom will not have as much time to sweep, vacuum and mom like she did before. Having an extra hand around the house once or twice a week is fabulous.
However, if a cleaning service isn't something you think she would want, I would suggest a nice robot vacuum. An extra hand, but full privacy.
Upgraded Baby Gear for a Second Time Mom
The new parents probably held on to a lot of the things from the first born, such as a crib, changing table, high chair and bottles (however new bottle nipples would be nice for a 2nd baby).
Some things aren't needed by a new mom with just one kid, and sometimes there are things that they did need, but didn't get, or didn't know about or think about. Maybe she has a second baby registry list, if not, check out what I have put together to help:
Double Stroller
If baby number one is still small enough to fit in a stroller, this will be your best friend! Toddlers get cranky and babies are super needy. Mom can hold both at the same time, yes, but that means she can't do anything else.
With a double stroller, both children can go with mom everywhere, and mom can still function. This BOB Duallie stroller has been the best for us – but you can check out my other recommendations for the best double strollers to get more suggestions!
Cosleeper
A co-sleeper is great for new parents or parents who do not wish to co-sleep or do not yet have their baby in a toddler bed. This HALO cosleeper keeps the baby as close to mom as possible, with the safety of being in his/her own bed.
Cosleepers are great for easy access for feeding or changing. Helpful settings and lights make sleeping and feeding easier. Check out our top recommendations for bedside cosleepers here.
Car Seat
Finding the best car seat is important. We have a list of 7 of the most recommended narrow car seats based on safety, convenience, comfort level, and bang-for-your-buck. If you have a smaller car or need multiple car seats in your vehicle, you'll want to check these out!
Backpack Style Diaper Bag
Now that mom has a second kid, carrying a hand held diaper bag just isn't practical. She either has both babies in the stroller, or one in a stroller and one in a baby carrier. A backpack style diaper bag is a great gift. Find one that makes life easier, like this one.
This backpack diaper bag opens up to her very own changing station. The storage capacity is awesome, complete with an insulated storage space so milk stays the perfect temperature.
Related: The 49+ Best Stocking Stuffers for Pregnant Women
Reusable and Sustainable Gifts for Second Time Parents
Cloth Diapers and Accessories
In an age where sustainability meets style, cloth diapers are making quite the splash. Beyond being environmentally-friendly, they come in an array of vibrant colors, whimsical designs, and prints that can be just as much of a fashion statement as they are a diapering solution.
Complement them with accessories like wet bags and cloth wipes, and you have a complete, eco-chic diapering system!
Wooden and Organic Toys
With plastic overload everywhere, it's refreshing to turn to the timeless charm of wooden toys. These are not just durable playthings; they're handcrafted pieces that often become heirlooms.
Their natural textures and earthy tones seamlessly blend with any nursery decor, giving a touch of warmth and nostalgia. Plus, they're free from harmful chemicals, ensuring safe playtime.
Eco-Friendly Baby Clothes and Products
Imagine wrapping up a baby in the gentle embrace of organic cotton or bamboo fabric – sounds heavenly, doesn't it? Eco-friendly baby clothes prioritize both the planet and the child's delicate skin.
As parents grow more conscious, brands are stepping up, offering collections that are as trendy as they are green. From bamboo washcloths to organic onesies, the green baby market is thriving!
Educational and Developmental Gifts
Montessori-inspired Toys
Montessori isn't just an educational method; it's a philosophy that respects a child's natural development. Montessori-inspired toys are minimalist, yet purposeful. They encourage hands-on learning, curiosity, and independent play. Whether it's a wooden stacking tower or a bead-threading set, these toys nurture a child's cognitive and motor skills beautifully.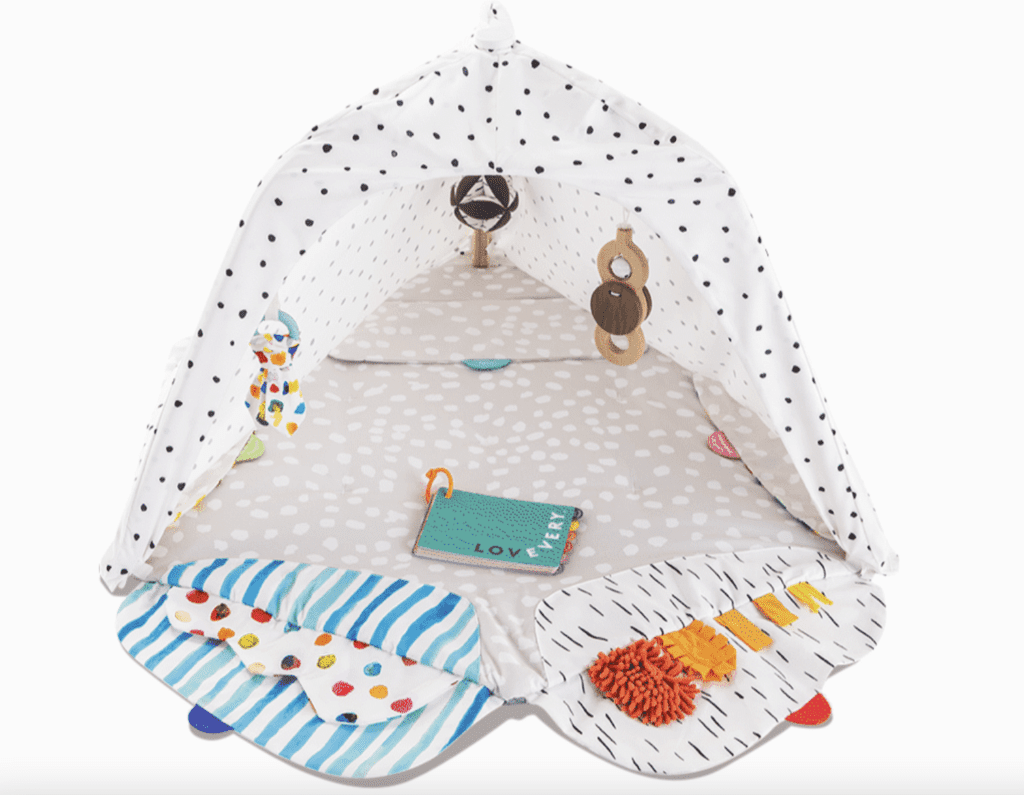 Sensory Play Kits
Dive into a sensory-rich world! A play gym like this one for a baby is an important toy for developing motor skills. Getting the perfect play gym is essential. They need something that is soft and comfortable for their sensitive skin, but also durable so it will last through them moving around and tugging and pulling as they grow.
The Lovevery play gym is perfect to grab their attention and assist in their first stages of learning.
Baby Book Collections
Books are windows to diverse worlds, and it's never too early to start. Classic tales, rhyming stories, or vibrant picture books can all spark a love for reading.
But here's a thought: why not broaden the horizons with bilingual stories or tales from different cultures? It's a small step towards raising an informed, global-minded individual.
What unique gift will you choose?
When it comes to gifting, it's always the thought that echoes the loudest. It's about understanding the recipient's needs, values, and dreams. It's about offering them something that adds value to their life, be it in the form of memories, convenience, or growth.
Gifts, no matter how big or small, when chosen with care and love, have the power to leave a lasting impact. So, go ahead and make your gesture count!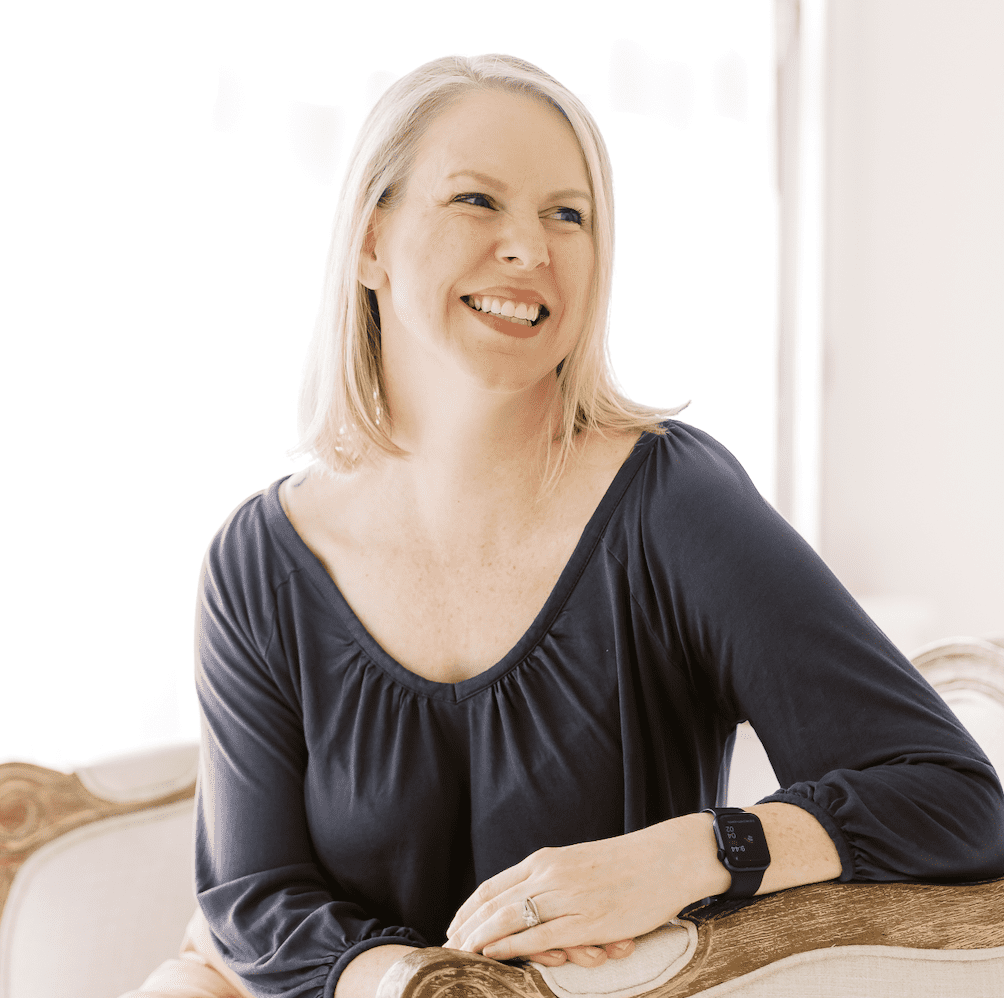 MEET THE AUTHOR
Amanda
As a mom of 4 kids (and the oldest of 4 kids herself), Amanda has over 30 years of parenting experience. A former special education teacher, Amanda has a Master's degree in Special Education and a second M. Ed. in Educational Leadership.
When she's not working, Amanda enjoys DIY projects, exercising, photography, and long walks through Target.
You can find Amanda on all social media at @parentingnestblog and @amandaseghetti