20 Best Gifts For Moms With Toddlers
Ahh, the toddler years. They are both a blessing and a struggle, and even moms at the top of their game can use a little encouragement as they guide their children through this stage of childhood. Toddlers can be clingy and demanding, and you may draw a blank when choosing holiday gifts for moms with toddlers.
Ask any mom with a toddler and their top request is likely to be alone time. Moms need time to decompress and recharge and as much as they love their children, time away is critical. While it may be hard to wrap up alone time, you can give moms with toddlers a great gift that will give them joy, help them find peace, and propel them through the toddler years.
The best gifts for busy moms will make their life easier and renew them as they push through one of the most difficult stages of raising children. (Let's not clue them in on the teen years just yet!)
When mom opens one of these best gifts for moms with toddlers, you too will delight at the joy and relief in her eyes.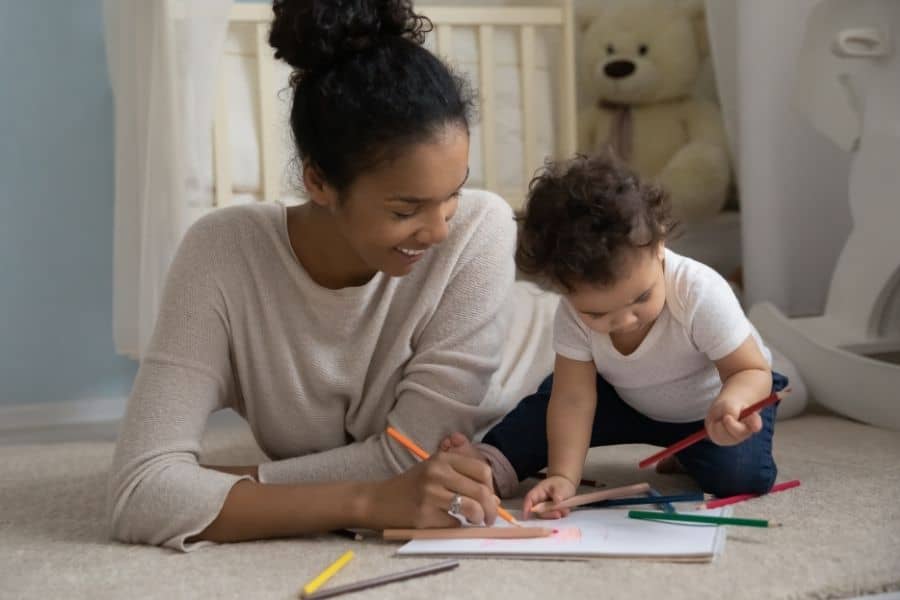 This post may contain affiliate links. If you make a purchase, I may earn a small commission at no extra cost to you. As an Amazon Associate, I earn from qualifying purchases. Read more about these links in my disclosure policy.
Practical Gifts For Busy Toddler Moms
We all like to splurge a little when it comes to giving the perfect gift, but sometimes the most practical gifts are the ones that are the most useful in the long run.
And by the way – a gift card or gift certificate is always a great gift (especially if you need a gift at the last minute)!
1. Toddler Sized Baby Carrier
2. Daily Planner
3. Cordless Stick Vacuum
4. Comfortable Shoes
5. Amazon Echo
6. Pop Socket
7. Large Purse
8. Water Bottle
9. Cross Back Apron
Unique Gifts to Revive Mom
Hugs and kisses from your toddler are the sweetest things but sticky fingers, runny noses and clingy kids can leave mom feeling drained and dirty. Gifts that help her look, feel and smell good as well as useful gifts that give her a few moments to recenter her mind can make her day.
Here are our top picks.
10. Essential Oil Diffuser
11. Foot Massager
12. Bubble Bath
13. Candles
14. Adult Coloring Books
15. Inspirational Book
If you want some super simple ideas (many which are free), check out these self-care ideas for moms. You could even print out the list and hand it to a new mom if she can't think of ways to treat herself!
DIY Gifts for Moms
DIY gifts are not only fun to make but they are incredibly thoughtful and DIY gifts can be customized to meet the needs of your favorite toddler mom. Don't underestimate the best DIY gift of all–help! Offer to come by and clean, drop off a meal or take the kids for a while so mom can get some rest or time to herself.
Here are some great DIY options for Mother's Day gifts or a unique Christmas gift idea that she will love.