50 Best Middle Names for Aurora
Naming your baby can be a difficult task. If you are sharing the task with your partner, it can take a while to find a name that you both agree on.
But even after you decide on your baby's first name, you still have to find the perfect middle name!
You want to make sure you choose a middle name that sounds good with the first name (especially if you're the type of parent who will say their whole name when they are in trouble!).
It's also important to choose a name pair that doesn't create an embarrassing set of initials!
As someone with the initials of A, S, and S – trust me on this. I just avoid monograms now.
After getting ideas from real parents in moms groups, asking friends, and getting current suggestions from online parenting communities, I've compiled this list of beautiful middle names that go with Aurora for your baby.
The name combinations are sorted by first listing my top picks, then other middle names for Aurora, and are in alphabetical order.
I hope you choose the perfect name for your new little one! Here are the best middle names for Aurora.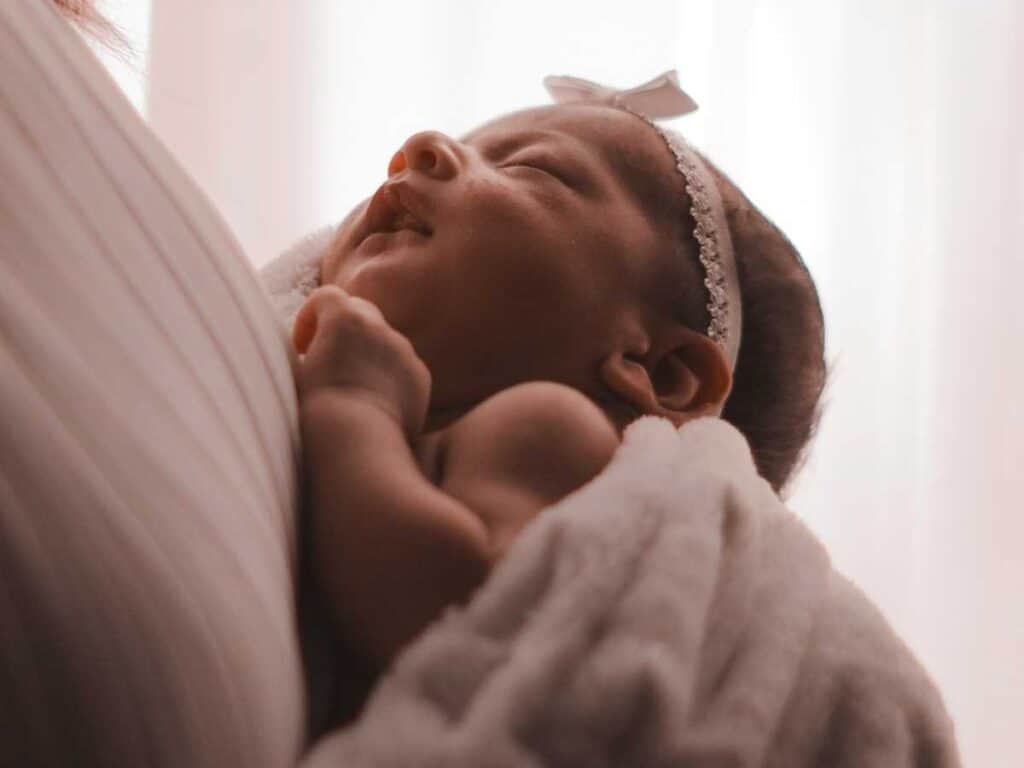 Top 10 Middle Names for Aurora
After living in Colorado for 5 years (in Aurora, Colorado actually!), I fell in love with the name Aurora for a baby girl. It was a name we considered naming our daughter before deciding on a different "A" name.
Here are my favorite middle names for Aurora:
Aurora Brooke
Aurora Celeste (Celeste is French for "the heavens")
Aurora Claire
Aurora Grace
Aurora Jade
Aurora Luna (dawn and moon)
Aurora Moon (another one with day and night vibes)
Aurora Rayne
Aurora Sage
Aurora Skye
I think I'm really drawn to short, one-syllable middle names for Aurora – since Aurora is a bit of a mouthful with three syllables.
I also really love middle names that have a bit of a nature/natural theme (like Sage) and celestial names (like Luna and Moon), as well as those that are more classic and timeless (like Claire and Grace). These just feel good when paired with Aurora.
Other middle names for Aurora
Aurora Abigail
Aurora Amber
Aurora Belle (Belle means beauty)
Aurora Christine
Aurora Dell
Aurora Eden (Biblical name meaning place of pleasure and delight)
Aurora Ellen (Green name meaning sun, ray, shining light)
Aurora Elizabeth
Aurora Estral
Aurora Faith
Aurora Hazel
Aurora Iris (flower names are very feminine)
Aurora James (a perfect mix of feminine and masculine, and for honoring a father or grandfather)
Aurora Jane (Rory Jane makes a great nickname)
Aurora Jasmine
Aurora Jean
Aurora Jewel
Aurora Joy (beautiful and simple name pair)
Aurora June
Aurora Kate
Aurora Lauralyn
Aurora Lily (another flower name for the nature lovers)
Aurora Luz (Spanish name meaning light)
Aurora Madeline
Aurora Mae
Aurora Mallory
Aurora Marie
Aurora Nicole
Aurora Opal
Aurora Phoebe (From Greek mythology, a name meaning brilliant or radiant)
Aurora Quinn
Aurora Rose (this reminds me of Sleeping Beauty!)
Aurora Selene (Greek goddess of the moon)
Aurora Soleil (French for sun)
Aurora Summer
Aurora Taylor
Aurora Unique
Aurora Violet
Aurora Willow
Aurora Zoelle
How to Choose the Perfect Middle Name
Check for weird or offensive initials and monograms
Say and write the full name (first, middle, and last) repeatedly to see how it flows. Repetitive sounds can be good, or they can become a tongue twister!
Avoid names that have beginning/ending sounds that get lost, such as with Scott Thomas or Amber Rae
Balance the weight – if you decide on a very long first name or have a long last name, you may want a short middle name. Short first names often go well with longer middle names.
Mix it up – traditional middle names are great with unique first names, while classic baby names are fun when paired with unusual middle names
Choose a name that honors a loved one, such as a favorite older relative or family member who has passed
Consider a family name, a maiden name, or names that reflect your family's culture and heritage
Choose a name that has a special meaning to you – even if it isn't a common name (if celebs can do it with Apple and Blue and North, you can too)
If you can't decide on one perfect baby middle name, consider adding a second name and go with your two favorites
Lastly, Google the name and make sure there isn't someone infamous with the same name! (Unless you are ok with your baby sharing the name with a criminal, for instance.)
Famous people named Aurora
Aurora Quezon – First Lady of Philippines from 1935-1944, wife of Philippine President Manuel Luis Quezon
Aurora "Rory" Block – A country blues singer and guitarist
Aurora Karamzin – Finnish-Swedish aristocrat and philanthropist
Aurora Liljenroth – A Swedish scholar
Aurora Reyes-Flores – First female muralist in Mexico
Aurora Breton – An Olympic archer from Mexico
Aurora Clavel – Mexican film and television actress
And while not a real person, Aurora was the name of the princess in Sleeping Beauty (Disney Movie)
Origin and Meaning of the name Aurora
As I mentioned, Aurora is a city in Colorado, just outside of the Denver area. There is also a city named Aurora in Illinois and Indiana in the United States.
You may also be familiar with the aurora borealis, also known as The Northern Lights.
Aurora is a popular name of Latin origin which means "dawn". Aurora is also the name of the Roman goddess of dawn, whose tears turned into the morning dew. She was said to renew herself by traveling from East to West across the sky, announcing the arrival of the sun each dawn.
According to the Social Security Administration, Aurora was ranked as the 36th most popular girl's name in 2020. Babycenter reports that Aurora is currently the 18th most popular girl's name in 2022 – an increase of 6 places from 2021.
"Rory" is a popular and cute nickname for Aurora.
Other names you may like:
If you're considering Aurora for your new baby girl but aren't 100% decided yet, you may also want to consider these names:
Which middle name for Aurora is your favorite?
Did you happen to fall in love with one of the suggestions you saw here in this list of names? Or have you considered different middle name ideas that are't on the list?
I'd love to know! Leave a comment below and share with me!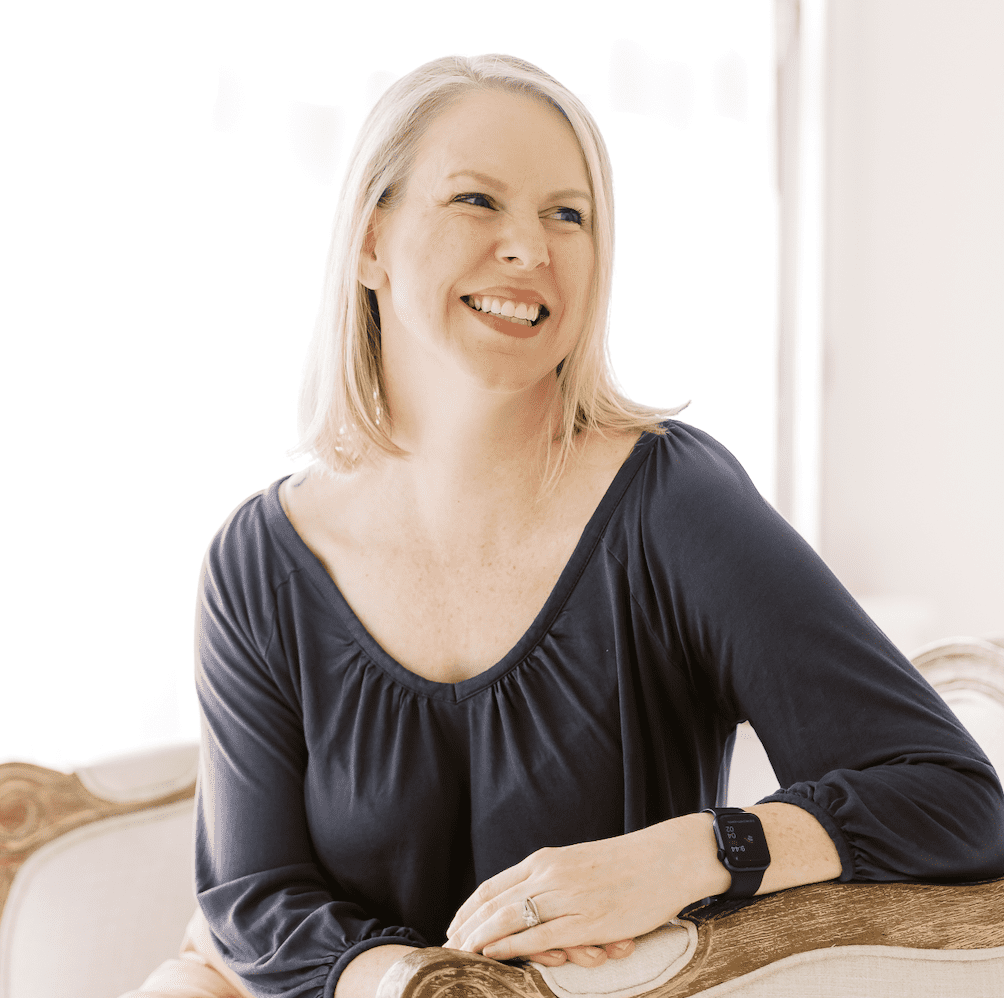 MEET THE AUTHOR
Amanda
As a mom of 4 kids (and the oldest of 4 kids herself), Amanda has over 30 years of parenting experience. A former special education teacher, Amanda has a Master's degree in Special Education and a second M. Ed. in Educational Leadership.
When she's not working, Amanda enjoys DIY projects, exercising, photography, and long walks through Target.
You can find Amanda on all social media at @parentingnestblog and @amandaseghetti