50 Best Middle Names for Evelyn
Looking for the best middle names for Evelyn? We have a list of the 50 best ideas that will help you choose your baby's perfect name!
Naming your baby can be a difficult task. If you are sharing the task with your partner, it can take a while to find a name that you both agree on.
But even after you decide on your baby's first name, you still have to find the perfect middle name!
You want to make sure you choose a middle name that sounds good with the first name (especially if you're the type of parent who will say their whole name when they are in trouble!).
It's also important to choose a name pair that doesn't create an embarrassing set of initials!
As someone with the initials of A, S, and S – trust me on this. I just avoid monograms now.
After getting ideas from real parents in moms groups, asking friends, and getting current suggestions from online parenting communities, I've compiled this list of beautiful middle names that go with Evelyn for your baby.
The name combinations are sorted by first listing my top picks, then other middle names for Evelyn, and are in alphabetical order.
I hope you choose the perfect name for your new little one! Here are the best middle names for Evelyn.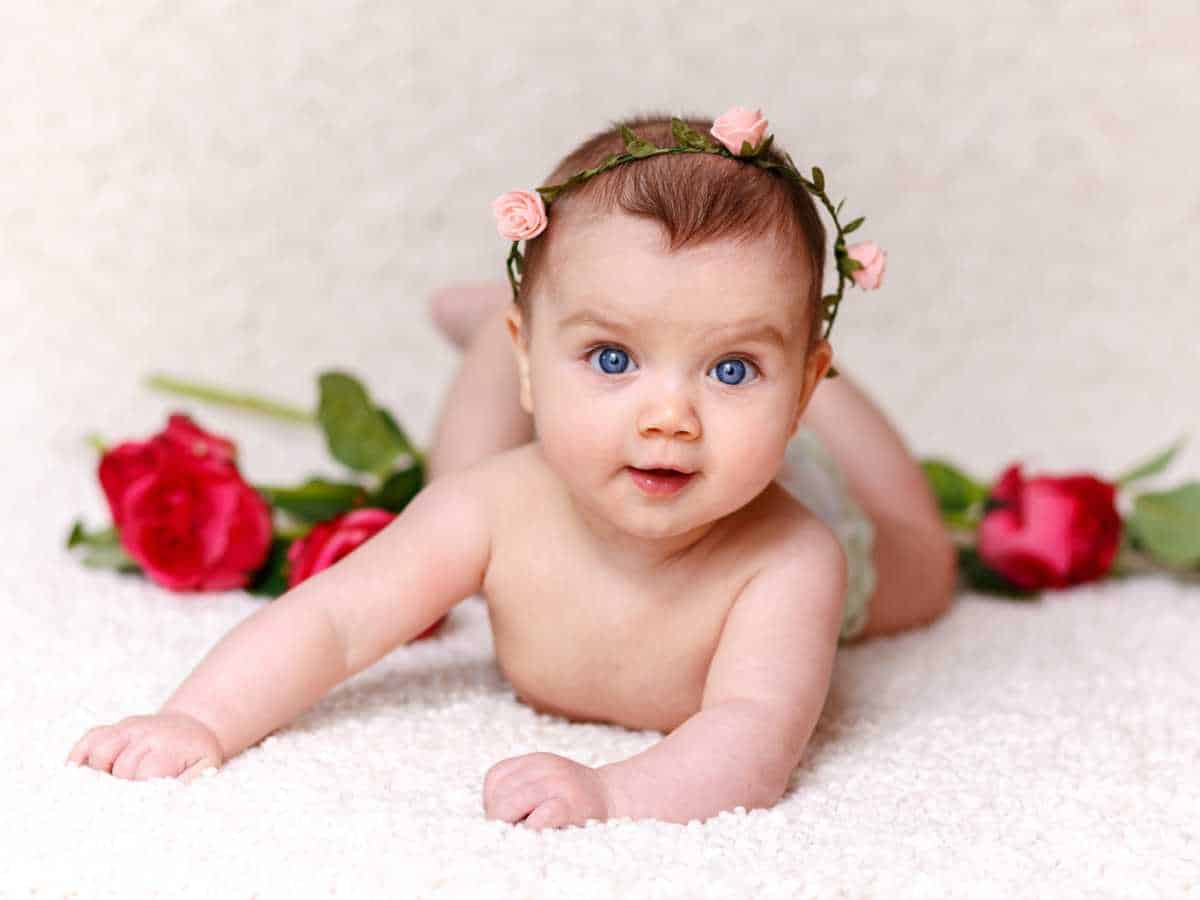 At Parenting Nest, we do not believe that baby names have a gender, although many names are more traditionally used for boys or girls. In this list of names, we are focusing on the more feminine names for girls. We hope you find the best name for your new baby.
This post may contain affiliate links. If you make a purchase, I may earn a small commission at no extra cost to you. As an Amazon Associate, I earn from qualifying purchases. Read more about these links in my disclosure policy.
Top 10 middle names for Evelyn
Evelyn is such a beautiful and classic name. My friend's daughter is named Evelyn and it is becoming more popular for new baby girls.
Here are my favorite middle names for Evelyn:
Evelyn Anne
Evelyn Brooke
Evelyn Grace
Evelyn Jane (God is gracious)
Evelyn Joy
Evelyn Kate
Evelyn Marie (star of the sea)
Evelyn Rose
Evelyn Sage (wise one)
Evelyn Willow
I prefer short, one-syllable middle names for Evelyn – since Evelyn is a bit of a mouthful with three syllables. I've seen the name combination "Evelyn Lillian" but I think that's too much of a tongue twister.
Middle names that are more classic and timeless (like Anne and Grace) are beautiful when paired with Evelyn. Some of the more modern and feminine names like Willow also flow well with Evelyn, while keeping the name feeling more current and not so much like your great-aunt's name (unless that's what you're going for – which is totally fine!).
Other middle names for Evelyn
Evelyn Annalise
Evelyn Belle
Evelyn Celeste (heavenly)
Evelyn Charlotte
Evelyn Claire (bright or clear)
Evelyn Dawn
Evelyn Drew
Evelyn Elizabeth
Evelyn Faith
Evelyn Grey
Evelyn Harper
Evelyn Hazel
Evelyn Isla
Evelyn Jade
Evelyn Josephine (with nicknames Evelyn Jo or Evie Jo)
Evelyn Justine
Evelyn Katherine (pure)
Evelyn Leigh
Evelyn Louise (nickname could be Evie Lou)
Evelyn Mabel
Evelyn Michelle
Evelyn Nadine
Evelyn Noel
Evelyn Norah
Evelyn Ophelia (helper)
Evelyn Paige
Evelyn Piper
Evelyn Quinn
Evelyn Rae
Evelyn Raine
Evelyn Rebecca
Evelyn Reese (ardent or fiery)
Evelyn Scarlett
Evelyn Skye
Evelyn Sophia
Evelyn Sue
Evelyn Victoria (victory)
Evelyn Violet
Evelyn Wren
Evelyn Zoe
If you're a newly expecting mom and are thinking about where to register for the best newborn essentials and more, start your baby registry here and check out Amazon's baby registry welcome box full of useful goodies!
How to choose the perfect middle name
Check for weird or offensive initials and monograms
Say and write the full name (first, middle, and last) repeatedly to see how it flows. Repetitive sounds can be good, or they can become a tongue twister!
Avoid names that have beginning/ending sounds that get lost, such as with Scott Thomas or Amber Rae
Balance the weight – if you decide on a very long first name or have a long last name, you may want a short middle name. Short first names often go well with longer middle names.
Mix it up – traditional middle names are great with unique first names, while classic baby names are fun when paired with unusual middle names
Choose a name that honors a loved one, such as a favorite older relative or family member who has passed
Consider a family name, a maiden name, or names that reflect your family's culture and heritage
Choose a name that has a special meaning to you – even if it isn't a common name (if celebs can do it with Apple and Blue and North, you can too)
If you can't decide on one perfect baby middle name, consider adding a second name and go with your two favorites
Lastly, Google the name and make sure there isn't someone infamous with the same name! (Unless you are ok with your baby sharing the name with a criminal, for instance.)
Famous people named Evelyn
Evelyn Napier, character in Downton Abbey
Evelyn Keyes, American actress
Ted Evelyn Moseby, character in How I Met Your Mother
Evelyn Ashford, American Olympic track and field runner
Evelyn Bryan Johnson, famous American pilot
Origin and meaning of the name Evelyn
Evelyn is a name that has two possible origins. It may have come from the French surname Aveline, with a change in spelling to create the name we see today. Aveline also means "hazelnut" in French.
Evelyn may also be a combination of the Biblical name "Eve" which means "life" in Hebrew, and "Lynn" which means "lake" in Welsh. From this, the name Evelyn is known to mean desired child, wished for, strength, and island in the water. For this reason, the name Evelyn may be chosen as the name for a child born after difficulty conceiving or as a "rainbow baby."
Evelyn was previously a popular name for boys, and didn't begin to lose popularity with males until the early 1900s. This is also when Evelyn began gaining popularity with girls, and peaked in 1919 before slowly declining – only to return on an upward trend again in the late 1980s.
According to the Social Security Administration, Evelyn has been in the top 10 since 2017 and was ranked as the 9th most popular girl's name in 2021. Babycenter reports that Evelyn is currently the 19th most popular girl's name in 2023 – a drop of 9 places from #10 in 2022.
Different ways to spell Evelyn
Aveline
Avalyn
Ehvalyn
Evaline
Evalyn
Evalynn
Evalynne
Eveleen
Evelien
Evelin
Eveline
Evelyne
Evelynn
Evelynne
Ewalin
Nicknames for Evelyn
Evie may be the most popular nickname for Evelyn, but here are some others:
Evie
Ava
Eve
Ev
Evvie
Eevee
Ellie
Lynn
Linnie
Other names you may like:
If you're considering Evelyn for your new baby girl but aren't 100% decided yet, you may also want to consider these names:
Which middle name for Evelyn is your favorite?
Did you happen to fall in love with one of the suggestions you saw here in this list of names? Or have you considered different middle name ideas that are't on the list?
I'd love to know! Leave a comment below and share with me!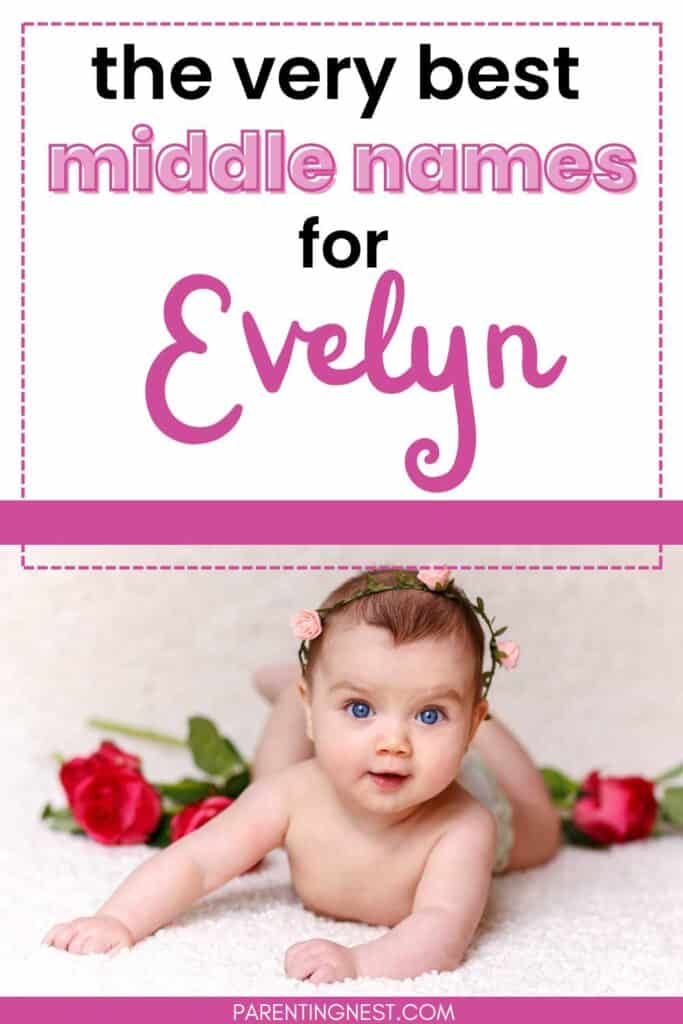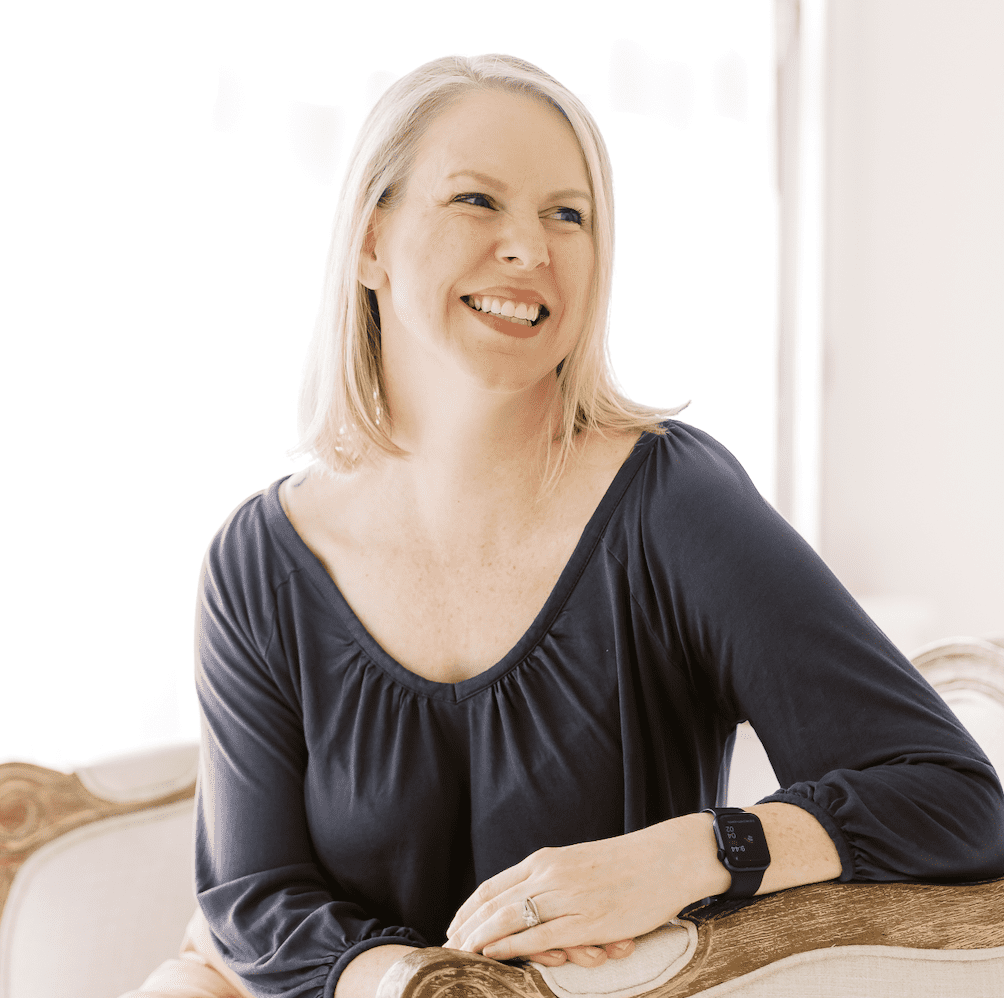 MEET THE AUTHOR
Amanda
As a mom of 4 kids (and the oldest of 4 kids herself), Amanda has over 30 years of parenting experience. A former special education teacher, Amanda has a Master's degree in Special Education and a second M. Ed. in Educational Leadership.
When she's not working, Amanda enjoys DIY projects, exercising, photography, and long walks through Target.
You can find Amanda on all social media at @parentingnestblog and @amandaseghetti