50 Best Middle Names for Oliver
Naming your baby can be a difficult task. If you are sharing the task with your partner, it can take a while to find a name that you both agree on.
But even after you decide on your baby's first name, you still have to find the perfect middle name!
You want to make sure you choose a middle name that sounds good with the first name (especially if you're the type of parent who will say their whole name when they are in trouble!).
It's also important to choose a name pair that doesn't create an embarrassing set of initials!
As someone with the initials of A, S, and S – trust me on this. I just avoid monograms now.
After getting ideas from real parents in moms groups, asking friends, and getting current suggestions from online parenting communities, I've compiled this list of beautiful middle names that go with Oliver for your baby.
The name combinations are sorted by first listing my top picks, then other middle names for Oliver, and are in alphabetical order.
I hope you choose the perfect name for your new little one! Here are the best middle names for Oliver.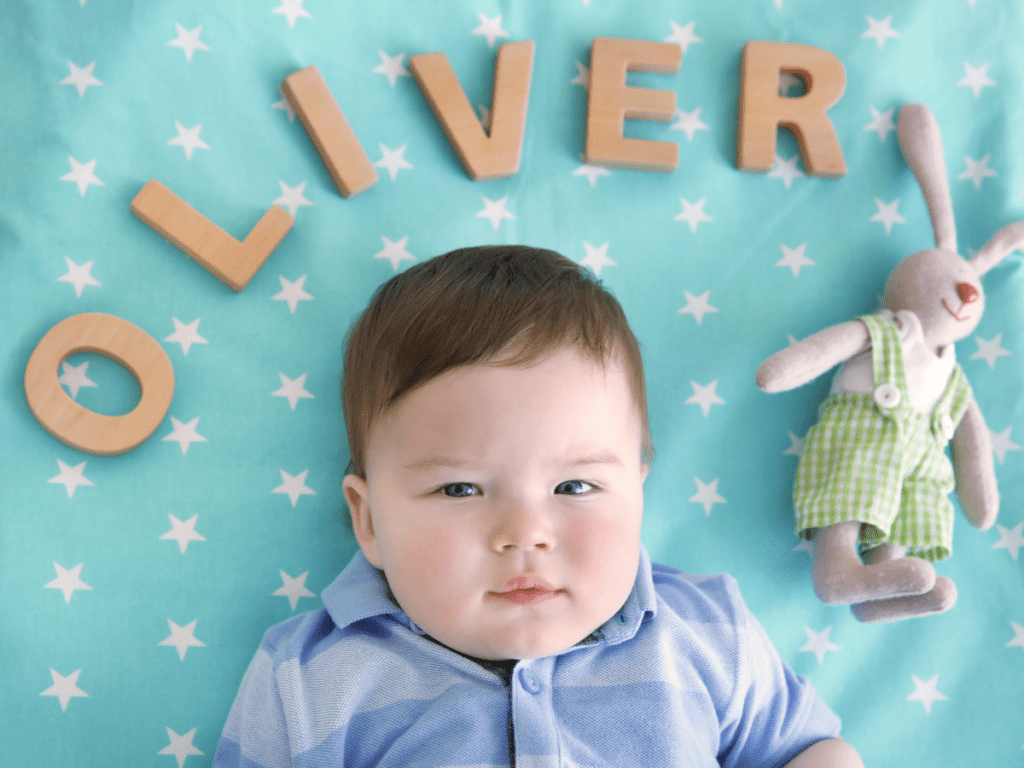 This post may contain affiliate links. If you make a purchase, I may earn a small commission at no extra cost to you. As an Amazon Associate, I earn from qualifying purchases. Read more about these links in my disclosure policy.
If you're a newly expecting mom and are thinking about where to register for the best newborn essentials and more, start your baby registry here and check out Amazon's baby registry welcome box full of useful goodies!
Top 10 Middle Names for Oliver
When I was pregnant with my fourth child, Oliver was a name I considered before we knew we were having a little boy. Olive was also a name I liked for a baby girl, but unfortunately I didn't get to use either of these baby names, since my husband wasn't a fan.
While his taste in baby names may be questionable, I'm convinced mine is pretty good! And with that, I will share my favorite name combinations for you to peruse.
Here are my favorite middle names for Oliver:
Oliver Cole
Oliver Dale
Oliver Dean
Oliver Finn
Oliver Gray
Oliver James (also the name of a song by Fleet Foxes)
Oliver Lee
Oliver Neil
Oliver Reed
Oliver Zade
I think I'm really drawn to short, one syllable names for Oliver – since Oliver is a bit of a mouthful with three syllables. Some two-syllable middle names seem to work well, but I don't like many that are three syllables or more.
I personally don't lean toward a specific theme or name origin when choosing middle names for Oliver. However, I do love strong, classic names. I also think last names from family history could work great as a middle name.
Other middle names for Oliver
Oliver Abel
Oliver Allen
Oliver Archer
Oliver Benjamin (one of the few three-syllable names on this list!)
Oliver Blake
Oliver Brooks
Oliver Chase
Oliver Cruz
Oliver David
Oliver Drake
Oliver Edward
Oliver Ezra
Oliver Ethan
Oliver Fox (a more unusual middle name)
Oliver Gage
Oliver Gordon
Oliver Graham (this could sound like one or two syllables, depending on your accent)
Oliver Grant
Oliver Hayes
Oliver Hudson
Oliver Jackson
Oliver Jay
Oliver Kent
Oliver Knox
Oliver Lowe
Oliver Luke
Oliver Madison
Oliver Maxwell
Oliver Miles
Oliver Monroe
Oliver Neil
Oliver Onyx (a unique name and an alliteration)
Oliver Patrick
Oliver Rex (such a strong name pair!)
Oliver Ryan
Oliver Scott
Oliver Tate
Oliver Thomas
Oliver Vincent
Oliver William (a common middle name, but they work well together!)
How to Choose the Perfect Middle Name
Check for weird or offensive initials and monograms
Say and write the full name (first, middle, and last) repeatedly to see how it flows. Repetitive sounds can be good, or they can become a tongue twister!
Avoid names that have beginning/ending sounds that get lost, such as with Scott Thomas or Amber Rae
Balance the weight – if you decide on a very long first name or have a long last name, you may want a short middle name. Short first names often go well with longer middle names.
Mix it up – traditional middle names are great with unique first names, while classic baby names are fun when paired with unusual middle names
Choose a name that honors a loved one, such as a favorite older relative or family member who has passed
Consider a family name, a maiden name, or names that reflect your family's culture and heritage
Choose a name that has a special meaning to you – even if it isn't a common name (if celebs can do it with Apple and Blue and North, you can too)
If you can't decide on one perfect baby middle name, consider adding a second name and go with your two favorites
Lastly, Google the name and make sure there isn't someone infamous with the same name! (Unless you are ok with your baby sharing the name with a criminal, for instance.)
Famous people named Oliver
Oliver Cromwell, English military and political leader in the 1600s
Oliver Stone, American filmmaker
Oliver Hardy, of Laurel and Hardy
Oliver Twist, title character of the book by Charles Dickens
Oliver Phelps, actor who played George Weasley in the Harry Potter movies
Oliver Flynn, adult film star (pretty name, but you may want to avoid this one)
Origin and Meaning of the name Oliver
In Old Norse, Oliver comes from a name meaning "ancestor's descendants." Oliver is also a popular name of Latin origin which means "olive tree planter". The French version of the name is Olivier, meaning "olive tree." As the olive tree has been associated with peace, the name Oliver is considered to be a peaceful name as well.
Oliver has long been a popular name in England and Australia, but did not become a top 100 baby name in the United States until 2009. According to the Social Security Administration, Oliver was ranked as the 3rd most popular boy's name from 2019-2021. Babycenter reports that Oliver is currently still the 3rd most popular boy's name in 2022 – with Liam and Noah in the top two spots.
"Ollie" is a popular and cute nickname for Oliver.
Other names you may like:
If you're considering Oliver for your new baby boy but aren't 100% decided yet, you may also want to consider these names:
If you go with Oliver and need a sibling name for his sister, Olivia is a popular choice and is the female version of the name. Be sure to check out our list of great middle names for Olivia – it may help you choose the perfect name for Oliver!
Which middle name for Oliver is your favorite?
Did you happen to fall in love with one of the suggestions you saw here in this list of names? Or have you considered different middle name ideas that are't on the list?
I'd love to know! Leave a comment below and share with me!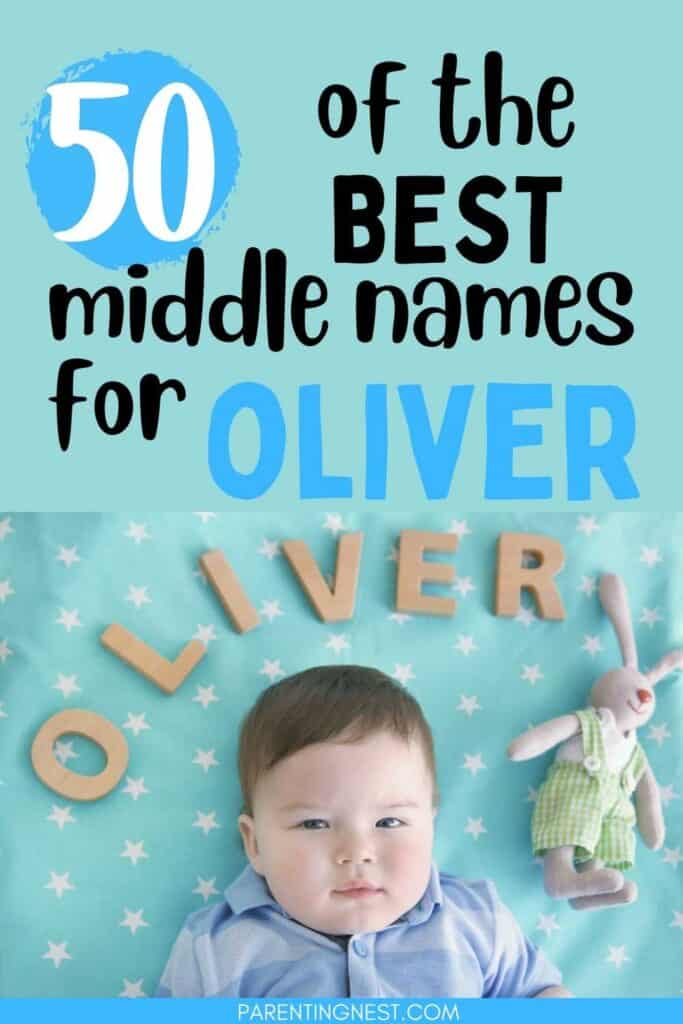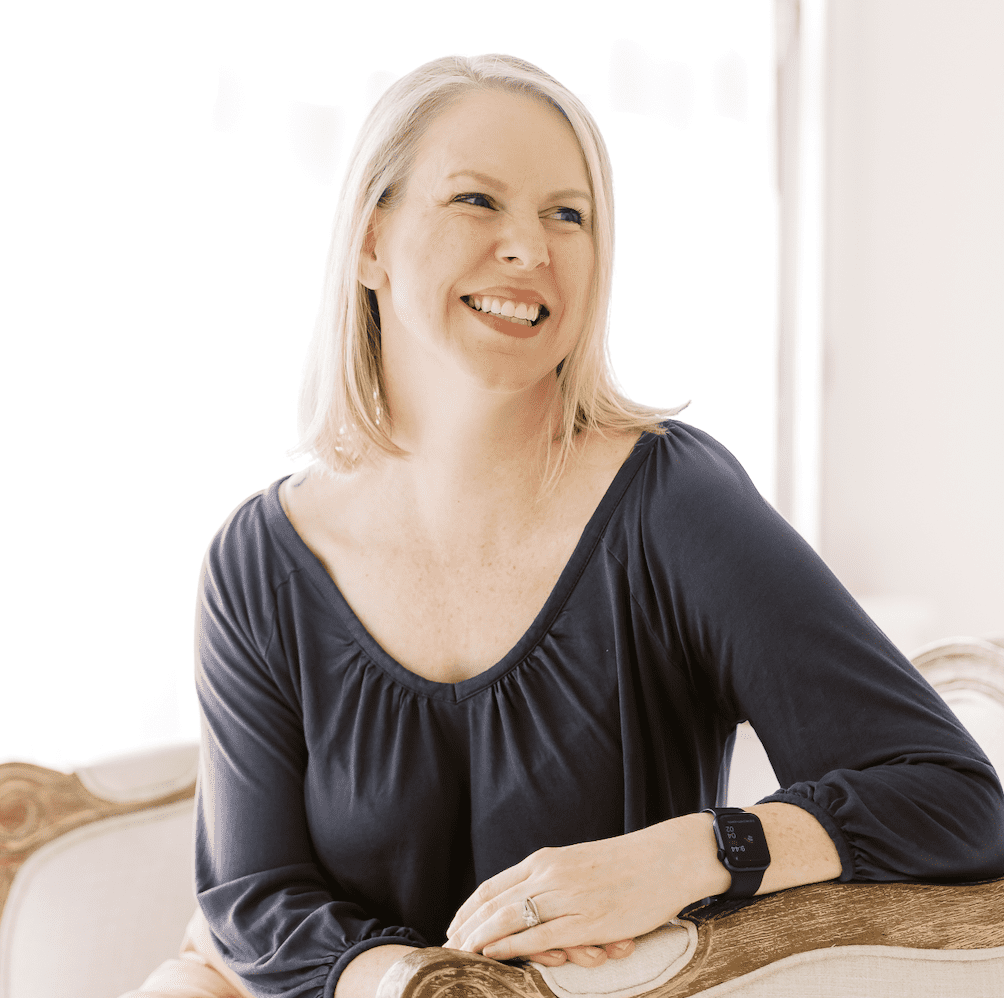 MEET THE AUTHOR
Amanda
As a mom of 4 kids (and the oldest of 4 kids herself), Amanda has over 30 years of parenting experience. A former special education teacher, Amanda has a Master's degree in Special Education and a second M. Ed. in Educational Leadership.
When she's not working, Amanda enjoys DIY projects, exercising, photography, and long walks through Target.
You can find Amanda on all social media at @parentingnestblog and @amandaseghetti