50 Best Middle Names for James
Looking for the best middle names for James? We have a list of the 50 best ideas that will help you choose your baby's perfect name!
Naming your baby can be a difficult task. If you are sharing the task with your partner, it can take a while to find a name that you both agree on.
But even after you decide on your baby's first name, you still have to find the perfect middle name!
You want to make sure you choose a middle name that sounds good with the first name (especially if you're the type of parent who will say their whole name when they are in trouble!).
It's also important to choose a name pair that doesn't create an embarrassing set of initials!
As someone with the initials of A, S, and S – trust me on this. I just avoid monograms now.
After getting ideas from real parents in moms groups, asking friends, and getting current suggestions from online parenting communities, I've compiled this list of great middle names that go with James for your baby.
The name combinations are sorted by first listing my top picks, followed by other good middle name options for James, and are in alphabetical order.
I hope you choose the perfect name for your new little boy! Here are the best middle names for James.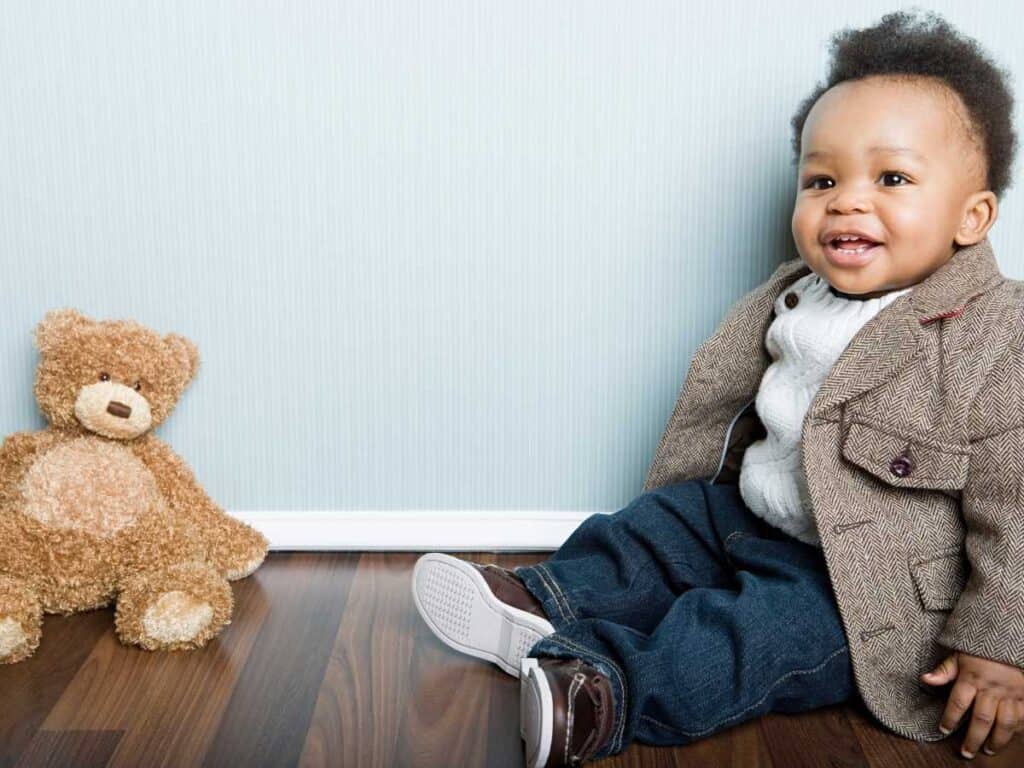 Top 10 Middle Names for James
James is a classic name, and has been very popular as a first name as well as a middle name (and of course, even as a last name). While it's typically thought of as a boy's name, it has also been used as a girl's name – making it more of a unisex name in recent years.
Still, as it is more popularly seen as a name for boys, our list will lean toward more traditional and masculine name pairs. If you're naming a girl though, you may want to consider some of our more unisex/gender neutral name ideas for her – or pair James with a super feminine middle name for a unique twist!
Here are my favorite middle names for James:
James Alexander
James Ari (Ari means "lion" in Hebrew)
James Elliott
James Everett
James Harrison
James Jasper (I love the alliteration with these two – and a nickname can be JJ!)
James Oliver
James Ransom (meaning "warrior's shield" or "son of the shield")
James Riley (two gender neutral names)
James Wilder
I like the idea of pairing a strong, unique, or meaningful middle name with a traditional name like James. With James being just one syllable, I think longer middle names that are two, three, or even four syllables long sound good. This could depend on your last name though, so test a few out and see how they sound.
While this could make things more difficult when it comes to making a final decision on your baby's name, I think that James as a first name really opens up so many possibilities for combinations. You could go with a biblical name like James Abraham, a traditional name like James Patrick, or give him two cool middle names like James Evan Fox.
Don't be afraid to take this list of names and think outside of the box! Just remember, your baby has to have this name for the rest of their lives too, so keep that in mind.
Other middle names for James
James Asher (Asher means "happy and blessed")
James Beckett
James Cannon
James Carter
James Casper
James David
James Dominic
James Duncan
James Evan
James Ezra
James Flynn
James Garrett
James Henry
James Isaiah
James Jackson
James Kerrigan
James Leo
James Logan
James Lucas
James Mitchell
James Monroe
James Nolan
James Orion
James Owen
James Parker
James Patrick
James Quinton
James River
James Roman
James Ryan (although this reminds me of Jake Ryan from Sixteen Candles)
James Sebastian
James Thatcher
James Theodore (Theodore means "gift from God")
James Thomas
James Urie
James Valiant
James West
James Wyatt
James Xavier
James Zachary
How to Choose the Perfect Middle Name
Check for weird or offensive initials and monograms
Say and write the full name (first, middle, and last) repeatedly to see how it flows. Repetitive sounds can be good, or they can become a tongue twister!
Avoid names that have beginning/ending sounds that get lost, such as with Scott Thomas or Amber Rae
Balance the weight – if you decide on a very long first name or have a long last name, you may want a short middle name. Short first names often go well with longer middle names.
Mix it up – traditional middle names are great with unique first names, while classic baby names are fun when paired with unusual middle names
Choose a name that honors a loved one, such as a favorite older relative or family member who has passed
Consider a family name, a maiden name, or names that reflect your family's culture and heritage
Choose a name that has a special meaning to you – even if it isn't a common name (if celebs can do it with Apple and Blue and North, you can too)
If you can't decide on one perfect baby middle name, consider adding a second name and go with your two favorites
Lastly, Google the name and make sure there isn't someone infamous with the same name! (Unless you are ok with your baby sharing the name with a criminal, for instance.)
Famous people named James
James Dean, actor from the 1950s
James Earl Jones, actor
James Franco, actor
James Reynolds, daughter of Ryan Reynolds and Blake Lively
James "Jimmy" Stewart, actor
James Cameron, American movie director
James Corden, comedian and actor
James McAvoy, actor
James Harden, basketball player
James Spader, actor
James Brown, singer
James Charles, YouTuber
Jimmy Page, musician
James Garfield, former US president
James Todd Smith, aka LL Cool J
James Taylor, musician
Jim Morrison, musician
James Marsden, actor
James Caan, actor
James Hetfield, lead singer of Metallica
James Avery, actor
James Bond, movie character
Origin and Meaning of the name James
James is from ancient Hebrew origin and is a derivative of the name Jacob, both of which share the meaning "supplanter." James also has biblical roots, as two of Jesus' apostles were named James, as was the brother of Jesus. We also see the Hebrew name Jacob in the Bible, with the story of Jacob and Esau.
James also has many royal connections, and has been seen frequently on both the Scottish and English throne.
There are many variations of the name James in other languages, including Jaime (Spanish), Seamus (Irish), Kimo (Hawaiian), Giacomo (Italian), Iago (Welsh), and Jacques (French).
According to the Social Security Administration, James has ranked in the top 10 most popular boy's names in the United States since 2014, ranking #5 in 2021. James was also in the top 10 from 1900 to 1992, falling to the top 20 from 1993 to 2013.
Babycenter reports that James is currently the 11th most popular boy's name in 2022 – a drop from 2021.
Jimmy, Jim, and Jamie (with various spellings) are common nicknames for James.
Other names you may like:
If you're considering James for your new baby boy but aren't 100% decided yet, you may also want to consider these names:
Jackson
John
Joshua
Levi
Elijah
Richard
Mason
Which middle name for James is your favorite?
Did you happen to fall in love with one of the suggestions you saw here in this list of names? Or have you considered different middle name ideas that are't on the list?
I'd love to know! Leave a comment below and share with me!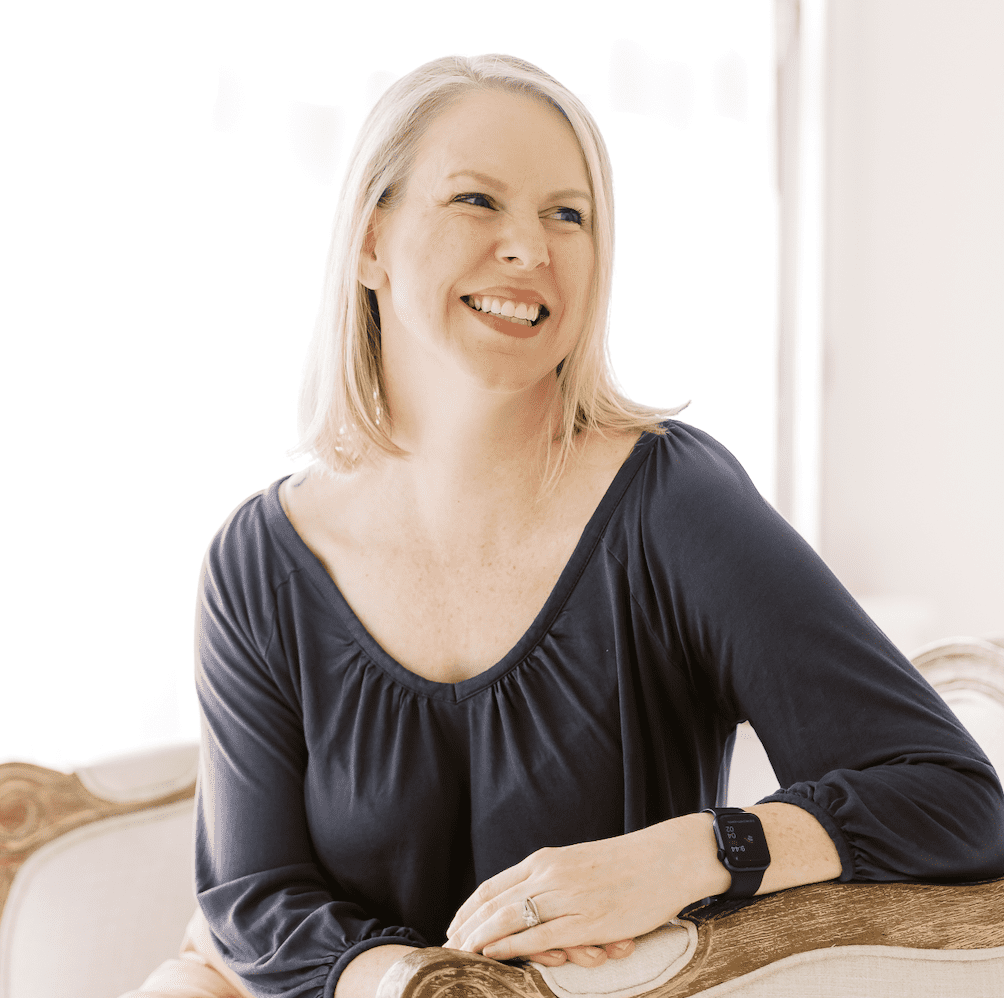 MEET THE AUTHOR
Amanda
As a mom of 4 kids (and the oldest of 4 kids herself), Amanda has over 30 years of parenting experience. A former special education teacher, Amanda has a Master's degree in Special Education and a second M. Ed. in Educational Leadership.
When she's not working, Amanda enjoys DIY projects, exercising, photography, and long walks through Target.
You can find Amanda on all social media at @parentingnestblog and @amandaseghetti