50 Best Middle Names for Charlotte [Unique + Stunning]
Looking for the best middle names for Charlotte? We have a list of the 50 best ideas that will help you choose your baby's perfect name!
Naming your baby can be a difficult task. If you are sharing the task with your partner, it can take a while to find a name that you both agree on.
But even after you decide on your baby's first name, you still have to find the perfect middle name!
You want to make sure you choose a middle name that sounds good with the first name (especially if you're the type of parent who will say their whole name when they are in trouble!).
It's also important to choose a name pair that doesn't create an embarrassing set of initials!
As someone with the initials of A, S, and S – trust me on this. I just avoid monograms now.
After getting ideas from real parents in moms groups, asking friends, and getting current suggestions from online parenting communities, I've compiled this list of beautiful middle names that go with Charlotte for your baby.
The name combinations are sorted by first listing my top picks, then other middle names for Charlotte, and are in alphabetical order.
I hope you choose the perfect name for your new little one! Here are the best middle names for Charlotte.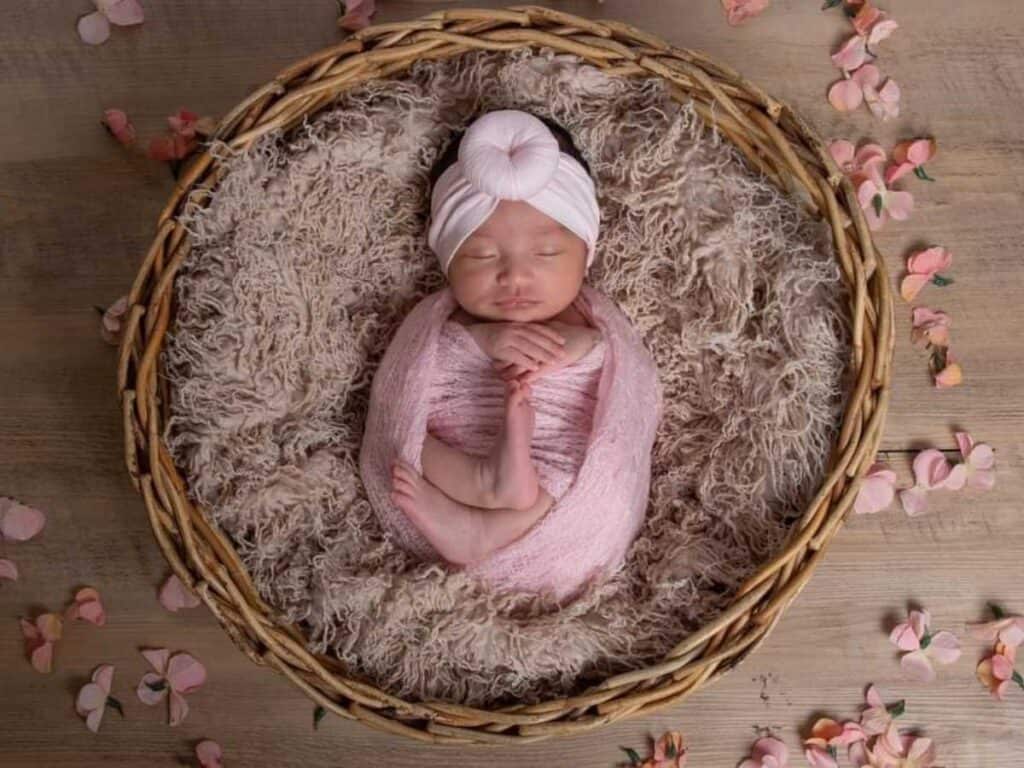 This post may contain affiliate links. If you make a purchase, I may earn a small commission at no extra cost to you. As an Amazon Associate, I earn from qualifying purchases. Read more about these links in my disclosure policy.
Top 10 middle names for Charlotte
Charlotte is such a classically beautiful name, and one that has been very popular in recent years. With a pretty name like this one, so delicate and feminine, there are so many middle name combinations to choose from for your little girl!
Here are my favorite middle names for Charlotte:
Charlotte Belle (the nickname Charlie Belle is adorable!)
Charlotte Diana (Greek name meaning "divine")
Charlotte Eleanor (Greek name meaning "shining light")
Charlotte Hope
Charlotte Ivy
Charlotte June
Charlotte Mae
Charlotte Pearl
Charlotte Rose (a very popular choice)
Charlotte Victoria (two royal names – former Queens of the United Kingdom)
I think many shorter, one-syllable middle names pair well with the baby name Charlotte. I would avoid middle names that end in a T sound (such as Charlotte Elliott). Those seem to have too much of the same ending sound, while there are many other great middle names that roll off the tongue a little better.
Of course, that's just my opinion, and you can choose any cute middle name you like!
Charlotte is so classic and feminine, and sounds lovely with other girly names like Elizabeth and Olivia. It also is the perfect combination when paired with French middle names like Noelle and Camille.
I think a contrast of masculine middle names can be really pretty with Charlotte, and unique middle names are a good balance with the feminine first name too. I'll include some of those in the list below.
Other middle names for Charlotte
Charlotte Anne (a common middle name that is a great balance for longer names)
Charlotte Aurora
Charlotte Bea
Charlotte Bethany
Charlotte Blair
Charlotte Brielle
Charlotte Camille (French name meaning "helper to the priest")
Charlotte Celeste
Charlotte Danielle
Charlotte Dawn
Charlotte Elora (Greek and Hebrew roots meaning "sun ray" and "my God is my light")
Charlotte Everly
Charlotte Faith
Charlotte Fern
Charlotte Giorgia (popular Italian name for girls meaning "farmer")
Charlotte Grey
Charlotte Hazel
Charlotte Isabelle
Charlotte Isla
Charlotte James (a great feminine/masculine contrast)
Charlotte Josephine
Charlotte Joy
Charlotte Kathleen (with the nickname Charlie Kay)
Charlotte Lane
Charlotte Lucille
Charlotte Morgan
Charlotte Noelle
Charlotte Olivia
Charlotte Paige
Charlotte Parker (another great unisex name)
Charlotte Posy
Charlotte Quinn
Charlotte Rain
Charlotte Rebecca (a biblical name meaning "to tie" or "to bind")
Charlotte Rosalie
Charlotte Sage
Charlotte Simone
Charlotte Seraphine (Hebrew name meaning "burning ones")
Charlotte Theodora
Charlotte Veda
If you're a newly expecting mom and are thinking about where to register for the best newborn essentials and more, start your baby registry here and check out Amazon's baby registry welcome box full of useful goodies!
How to choose the perfect middle name
Check for weird or offensive initials and monograms
Say and write the full name (first, middle, and last) repeatedly to see how it flows. Repetitive sounds can be good, or they can become a tongue twister!
Avoid names that have beginning/ending sounds that get lost, such as with Scott Thomas or Amber Rae
Balance the weight – if you decide on a very long first name or have a long last name, you may want a short middle name. Short first names often go well with longer middle names.
Mix it up – traditional middle names are great with unique first names, while classic baby names are fun when paired with unusual middle names
Choose a name that honors a loved one, such as a favorite older relative or family member who has passed
Consider a family name, a maiden name, or names that reflect your family's culture and heritage
Choose a name that has a special meaning to you – even if it isn't a common name (if celebs can do it with Apple and Blue and North, you can too)
If you can't decide on one perfect baby middle name, consider adding a second name and go with your two favorites
Lastly, Google the name and make sure there isn't someone infamous with the same name! (Unless you are ok with your baby sharing the name with a criminal, for instance.)
Famous people named Charlotte
Princess Charlotte Elizabeth Diana of Cambridge, daughter of Prince William and Princess Kate Middleton
Charlotte Bronte, 9th century British author of Jane Eyre
Charlotte Church, Welsh singer-songwriter
Charlotte Rae, American actress in the TV series The Facts of Life
Charlotte York, character in the TV series Sex and the City
Charlotte the Spider, from E.B. White's Charlotte's Web
Origin and meaning of the name Charlotte
Charlotte is of French origin and became a popular name for girls as a feminized version of the masculine name Charles. Because of this, both Charles and Charlotte share the meaning "free man" while Charlotte is also known to mean "petite."
Charlotte is widely known as a royal name, and has been used for many queens, princesses, and other members of the royal court of various countries. Charlotte is also the most populous city in the state of North Carolina (and is very beautiful, too!).
The name Charlotte surged in popularity in the United States in the 2000s, and rose to the top of popularity charts with the birth of Princess Charlotte.
According to the Social Security Administration, Charlotte was ranked as the 3rd most popular girl's name in 2021. Babycenter reports that Charlotte is currently the 7th most popular girl's name in 2023 – an increase of 2 places from 2022.
Different ways to spell Charlotte
Alternate spellings of the name Charlotte are not common, but there are a few variations:
Nicknames for Charlotte
Charlotte is a beautiful classic name, and has quite a few cute nicknames. If you'd rather your baby have a preferred name other than her given name, here are some that would be a great choice.
Charlie/Charley/Charli/Charlee
Cici
Coco
Chuck (as seen in the show "Pushing Daisies")
Lottie
Lotta
Lolly
Lo
Lola
Arly/Arlie
Other names you may like:
If you're considering Charlotte for your new baby girl but aren't 100% decided yet, you may also want to consider these names:
Which middle name for Charlotte is your favorite?
Did you happen to fall in love with one of the suggestions you saw here in this list of names? Or have you considered different middle name ideas that are't on the list?
I'd love to know! Leave a comment below and share your perfect baby name with me! Good luck with your new bundle of joy!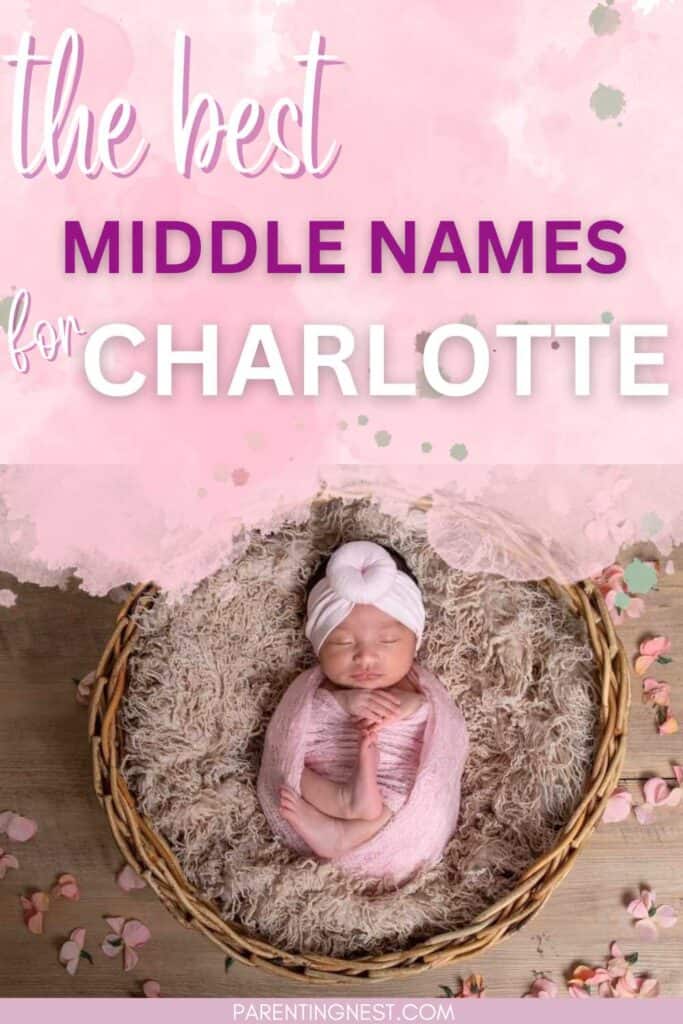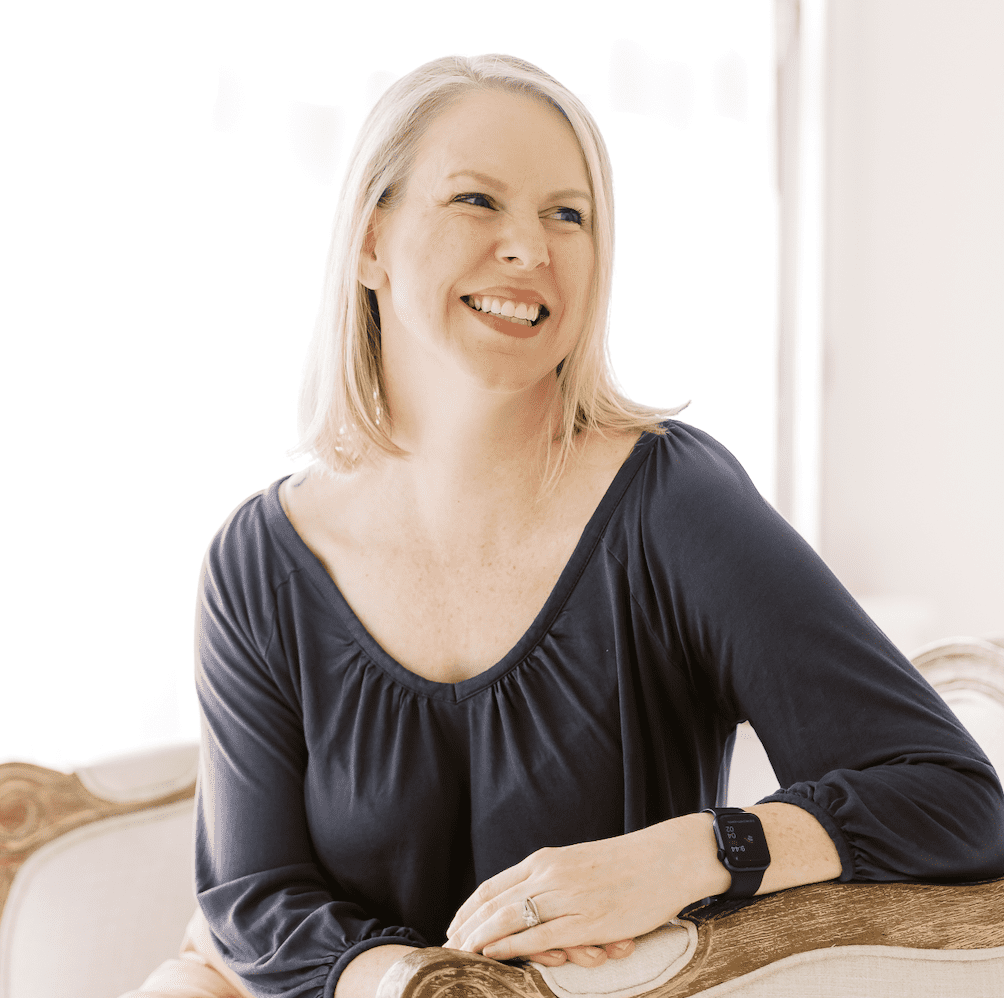 MEET THE AUTHOR
Amanda
As a mom of 4 kids (and the oldest of 4 kids herself), Amanda has over 30 years of parenting experience. A former special education teacher, Amanda has a Master's degree in Special Education and a second M. Ed. in Educational Leadership.
When she's not working, Amanda enjoys DIY projects, exercising, photography, and long walks through Target.
You can find Amanda on all social media at @parentingnestblog and @amandaseghetti