Family Activities for Teens: 30 Fun Bonding Ideas
Finding the perfect family activities for teens, that everyone else can also enjoy, can be a daunting task. We all want to make lasting memories and strengthen our bonds, but sometimes, our teenagers might be less than enthusiastic about participating in traditional family outings. I have lost count of how many times my teen has told me something is "mid, bruh." 
Thankfully, with a little creativity and some unique ideas, it's entirely possible to engage and entertain everyone, from younger children to teenagers. As a mom of four children ages 4 to 21, I have discovered quite a few fun things that our whole family can enjoy!
Rather than keep all these ideas to myself, I'm here to share a variety of activities that not only bring the family together but specifically cater to the interests of our teen family members. From outdoor adventures to indoor fun, these activities will provide countless opportunities for you to laugh, learn, and make memories as a family.
Remember, the key to successful family activities is finding a balance: activities that help teens feel included while also catering to other age groups' interests. So, let's dive into some fantastic ideas that'll have everyone excited for the next family outing!
Pro mom tip: Even though I have some great ideas here that are SO much fun, start by asking your teen what they would like to do! Giving them a sense of autonomy and control of the next family fun day may just result in less of an eye roll and a little more enthusiasm.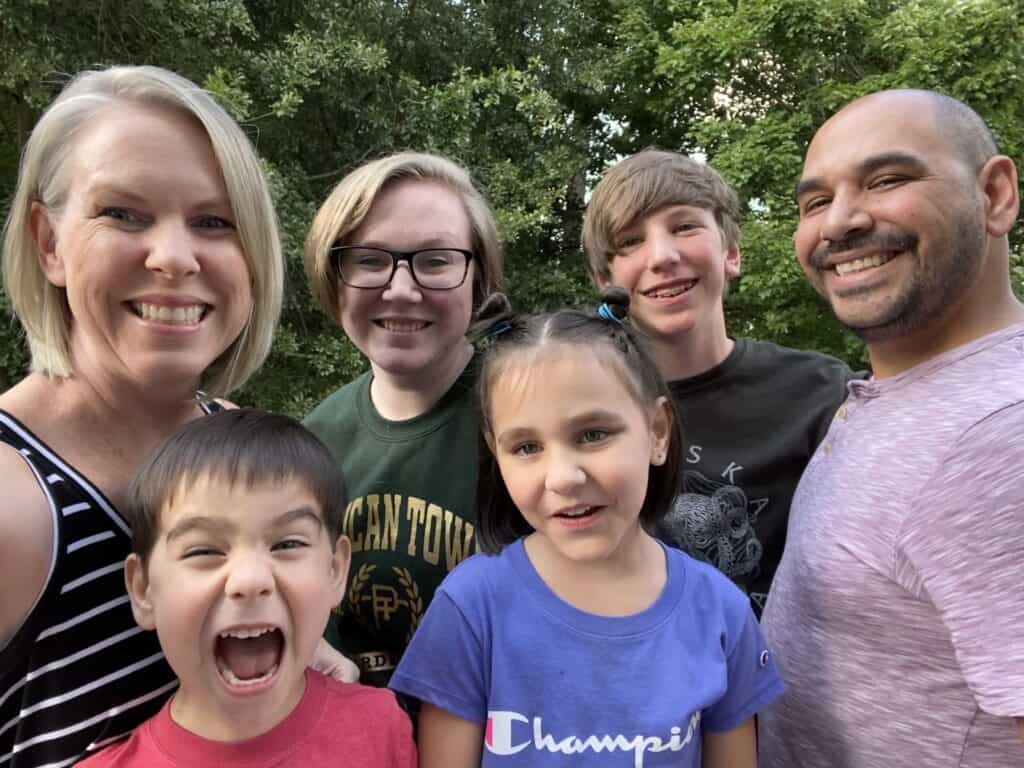 This post may contain affiliate links. If you make a purchase, I may earn a small commission at no extra cost to you. As an Amazon Associate, I earn from qualifying purchases. Read more about these links in my disclosure policy.
Adventure and Outdoor Activities for Teens
Hiking and National Parks
We love exploring the great outdoors, especially with our teens in tow! Taking the family on a hike through national parks not only gets everyone's heart pumping and strengthens bonds, but also allows everyone to connect with nature.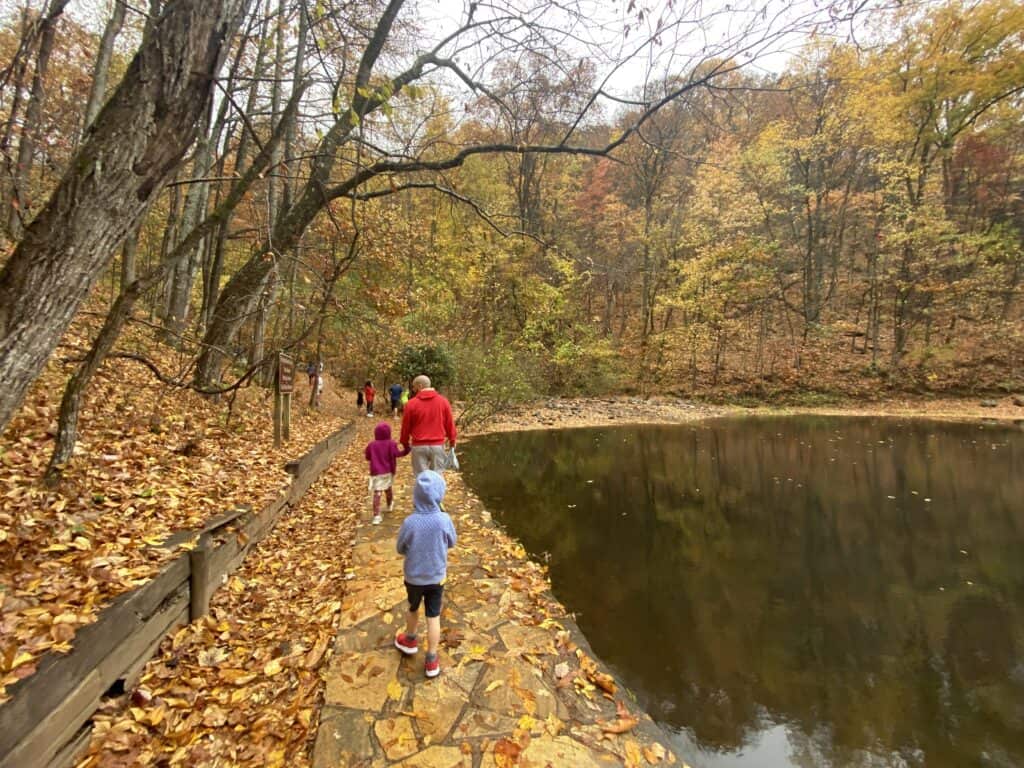 Kids of all ages can have a good time on a family hike, and I have a few tricks to increase the fun for everyone.
Have your older kids choose where to go hiking – whether that's a local state park, a nearby trail, or a popular hiking spot a few hours away. Whatever works best for your schedule and family, provide your teen with a few options and let them decide.
Print off a simple scavenger hunt for the little kids so they can stay engaged while enjoying the fresh air. 
Work together to make a "bucket list" of places to hike, and cross them off one-by-one as you experience them together. Take at least one photo of each location, and make a little scrapbook or photo album of your adventures!
There are numerous national parks across the country, so pick one near your location and embark on an adventure to remember!
Camping
Camping is another fantastic family activity that cultivates a love for nature, builds teamwork, and provides opportunities for adventure. Setting up tents, cooking on a campfire, and telling stories under the stars make for unforgettable memories. Plus, there are outdoor games specifically designed for teens to enjoy during camping trips.
I will be the first to admit that camping is NOT my cup of tea. The hot or cold temperatures, the bugs, the lack of an actual bed… I'd rather not. However, my teenager loves camping, and this particular activity is the perfect time for him and his dad to spend quality time together.
Fishing
Fishing is a great activity that I personally enjoyed when I was a teen, and is one that I hope to add to our family fun list soon! Fishing with our teens provides a unique bonding experience as well as teaches them patience and perseverance.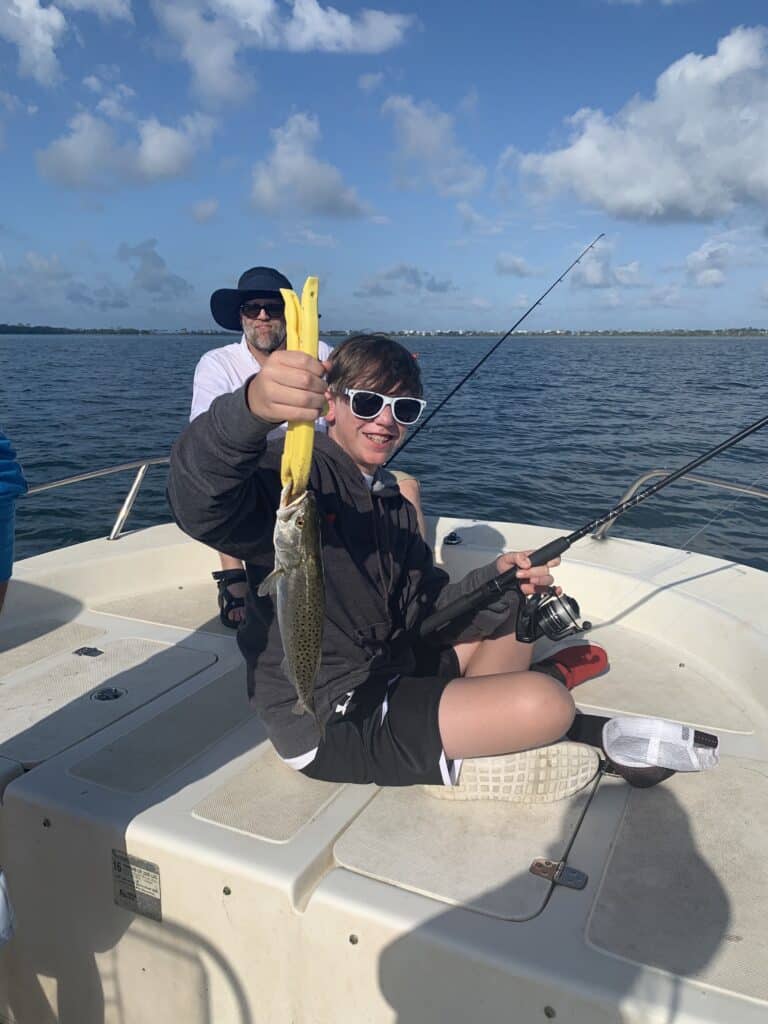 Early mornings by the water, casting a line, and waiting for a catch can lead to enjoyable conversations and some friendly competition among family members. There are usually plenty of great places nearby to go fishing. Check your nearest state parks, rivers, or even local community lakes to see what their regulations are.
Swimming
Swimming is a fantastic way for the entire family to have fun, stay cool, and maintain fitness. Whether it's in a local swimming pool or natural body of water, get your teens involved in games, races or even try some aquatic activities to make the experience more thrilling.
Our family tries to go to the beach every summer, but we don't have to wait for a big family vacation to make a splash. Community pools can be a lot of fun (take along a couple of balls and play catch, or fill up some water guns and have a friendly battle) or you might even want to spend a day at a water park.
Indoor water parks like Great Wolf Lodge are a good way to go swimming in any weather, and they have tons of fun family activities to do!
Skiing
During the colder months, lots of our friends plan family outings to nearby ski resorts. (We don't live close to a ski area, and I'm honestly a little afraid!) Skiing and snowboarding can be challenging and exhilarating, perfect for teenagers seeking a dose of adrenaline.
Skiing is a great family activity that allows everyone to embrace the beauty and wonder of snow-covered landscapes while learning and improving skills together. Plus you all get to warm up with hot cocoa afterwards and share your stories!
Plant a Garden
Not all outdoor family activities need to be action-packed. Planting a garden and maintaining it as a family can teach responsibility, cooperation, and respect for the environment. This activity allows us to bond through teamwork and enjoy the satisfaction of watching our hard work come to fruition.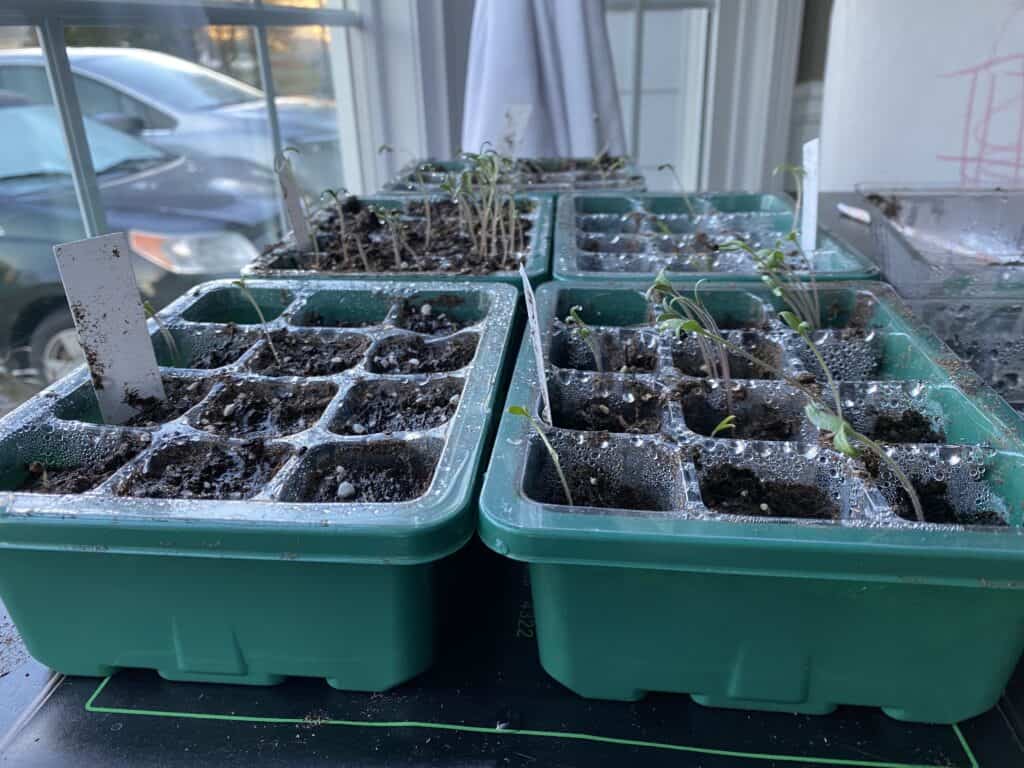 My teenager as well as my younger kids love helping me choose what we plant in our garden each year. It's one part of our family time that I actually didn't expect them to get so excited about!
Incorporating these outdoor activities into our family routine encourages our teens to appreciate nature, stay active, and create lasting memories. No matter which activity we choose, the time spent with our loved ones is invaluable.
Sports and Active Activities for Teens
Yoga and Fitness Classes
We recognize how important it is for teens to stay active for their overall well-being. However, some teens aren't super enthusiastic about exercise — until they learn how fun yoga and fitness classes can be.
Yoga classes are a great option for young people, regardless of their athleticism or activity level. Yoga not only helps with flexibility and strength but also has a positive impact on mental health.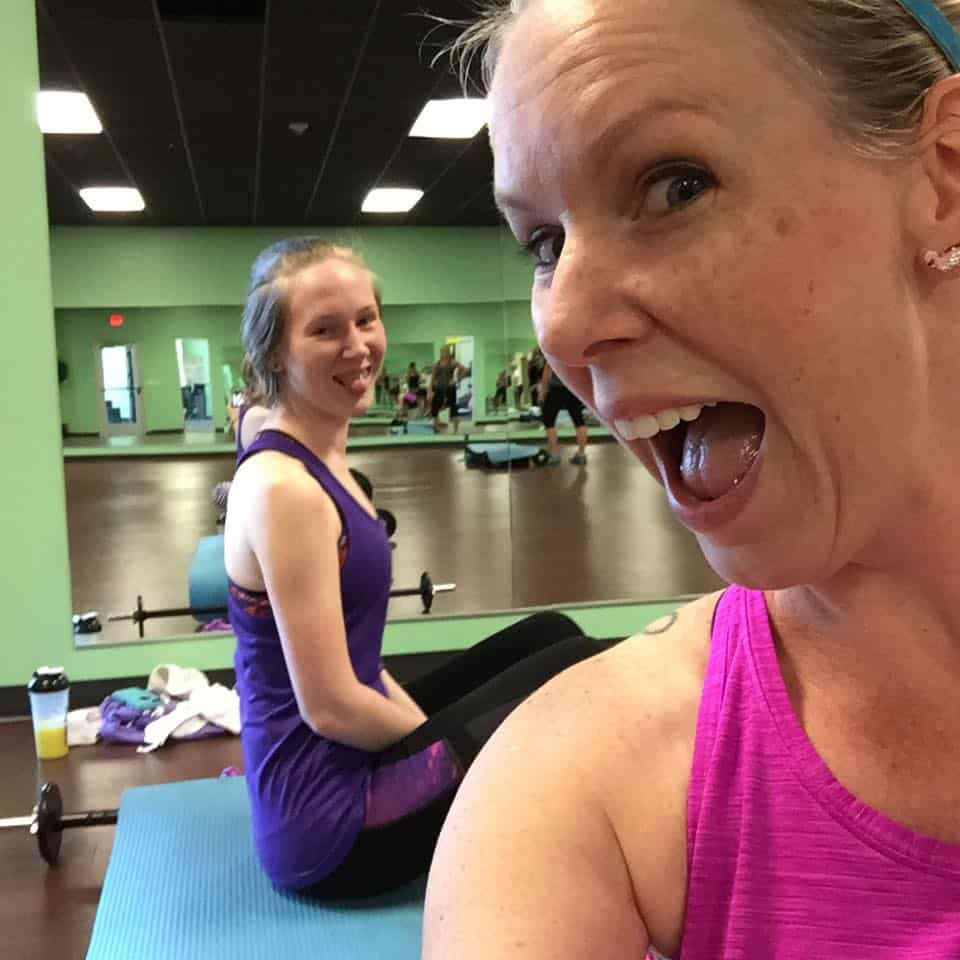 When I was a fitness instructor, my husband and my older children were my practice participants by default. After a few trial classes, they learned that they actually enjoyed exercising with me! My teens have also joined in on some Beachbody on Demand home workouts, and are much more willing to workout with me if I let them choose the workout that we do.
There are some great yoga and fitness classes available on YouTube if you prefer to exercise at home. Or check out your local fitness centers and see what sounds the best for your family!
Team Sports
Team sports are an excellent way for teens to build teamwork and communication skills while staying active. Encourage teens to join local sports teams, such as basketball, soccer, or volleyball, to participate in healthy competition.
This structured exercise not only helps them stay physically fit but also creates opportunities for socializing and making new friends. There are usually many opportunities to join a sports team through your local school, or you may be more interested in low-commitment recreational classes in the community. A small tennis or pickleball group can be perfect for having a great time while learning a new skill!
For some teens who aren't interested in traditional sports, they might choose to explore alternative activities such as martial arts, a bike ride, skateboarding, or even horseback riding.
Ninja Warrior and Parkour Classes
One fun and challenging way to keep teens active is through obstacle courses. These courses can vary in difficulty, catering to different fitness levels and interests. They offer a unique mix of challenges, including climbing walls, balancing on beams, and crawling through tunnels.
Obstacle courses promote physical fitness, team building, and problem-solving skills. In our local area, we have a facility that offers ninja, parkour, and World Chase Tag™ classes for all ages. If classes like these aren't available in your area, make your own! There are some awesome obstacle course sets on Amazon that the whole family can enjoy.
Running Races
A few years back, my teenage daughter and I discovered that we were awesome running partners. I registered myself for a few 5k races and surprisingly she decided to join me! We went on to run a few different races together (just casually, with no expectation of winning anything), including a Hot Chocolate 5k and the Colfax 5k in Denver, Colorado.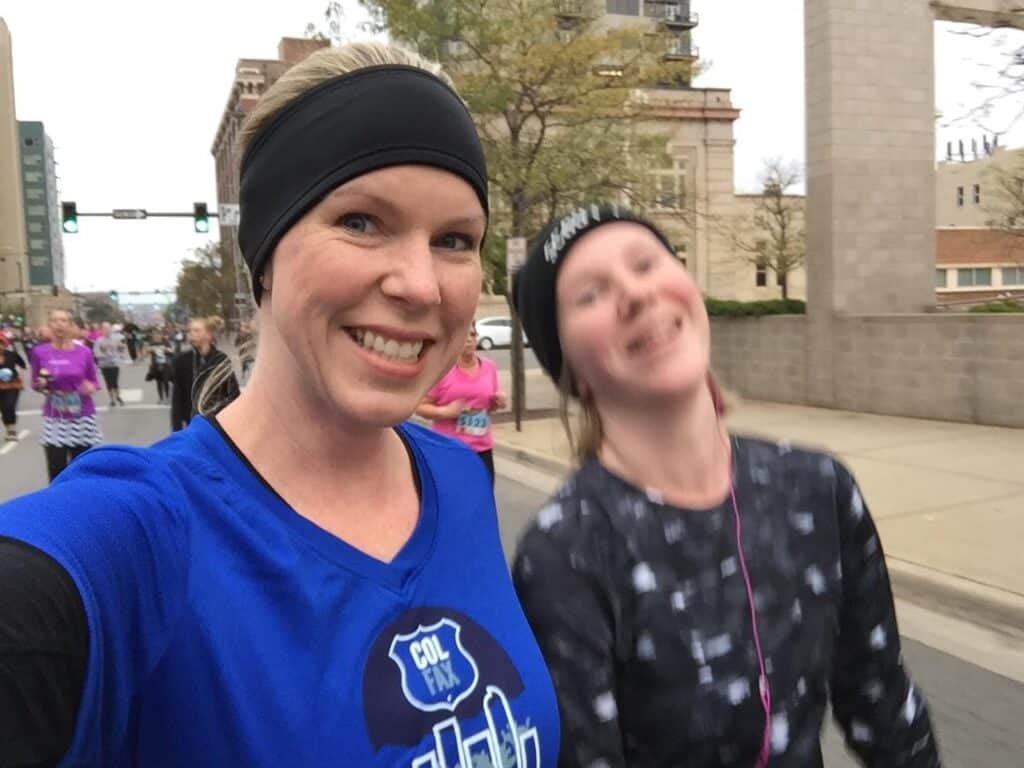 Even if you don't want to enter official races, a little run together is the perfect opportunity to get some fresh air and get your endorphins going! There are also virtual races online that you can register for, and you can complete them anywhere you like!
Remember to wear comfortable clothing, exercise safe practices, and most importantly, have fun together while embracing these sports and active pursuits!
Creative and Cultural Experiences
Music Festivals and Concerts
As a family, one way to bond with our teens and explore creativity is by attending music festivals (such as the Atlanta Jazz Festival, for locals) and concerts. These events not only expose them to various styles of music but can also spark their passion for music.
While attending a concert, for instance, you might discover an underground indie band that your teen becomes a fan of, or bond over a mutual love for a popular artist.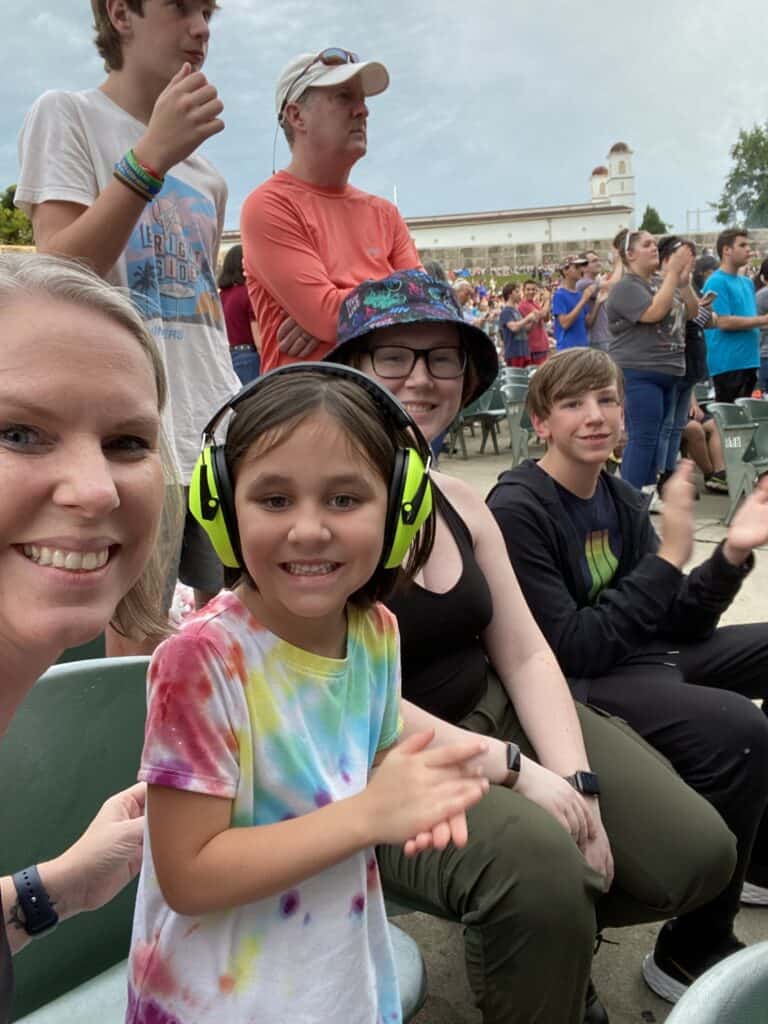 I took both of my older children to concerts during their teen years (we saw Fall Out Boy twice!) and I think it was one of the best experiences we've had together.
Concerts aren't just for teens though! Depending on the situation, the child's age, and the location, sometimes younger children can enjoy concerts too.
My 6 year old daughter went with us to see Imagine Dragons last year and it was magical! Just be sure to take noise-cancelling headphones for protection.
Historic Sites
Another way for us to learn about the world and appreciate different cultures is by visiting historic sites. Exploring these places together can lead to fascinating conversations about history and help our teens develop a better understanding of how past events shaped the present.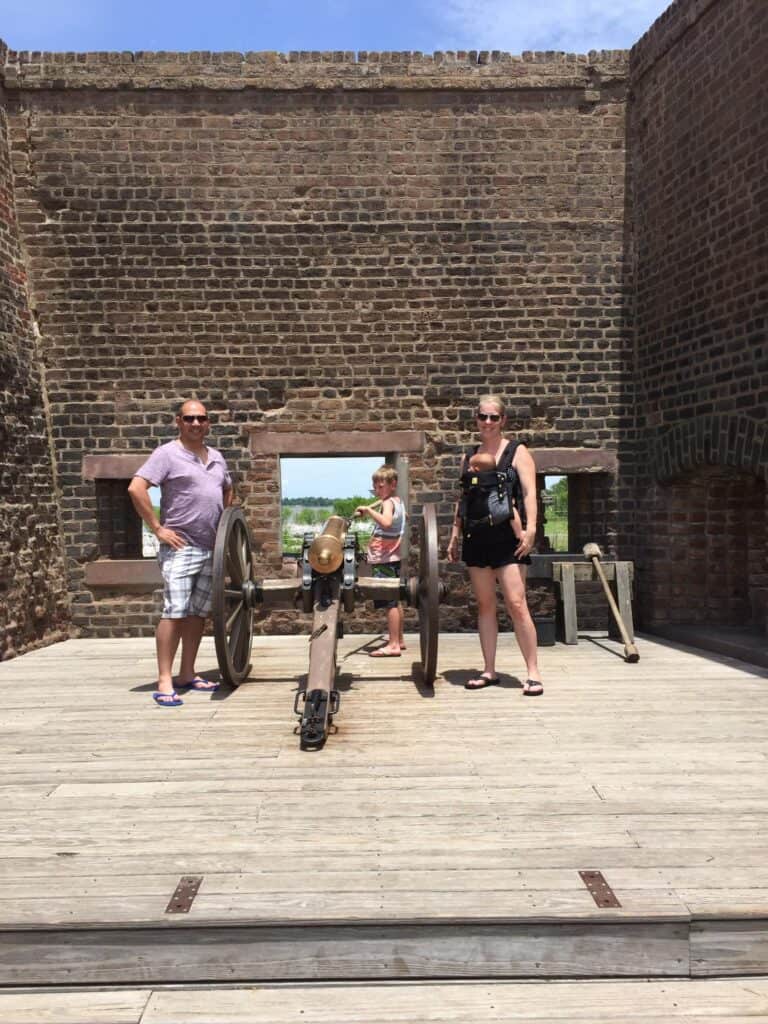 Furthermore, visiting historic sites can give our teens a sense of connection to their own family history, as we share stories of our ancestors and traditions.
Some examples of historic sites that we can visit include:
Ancient ruins
Cathedrals and religious sites
Battlefields (we like Kennesaw Mountain and Fort Pulaski)
Cultural landmarks (check out the Ocmulgee Mounds and the Etowah Mounds in Georgia)
Art and Poetry
Exposing our teens to the world of art and poetry can provide them with the opportunity to develop their own creativity and express themselves. We can visit art galleries, attend poetry readings, or even sign them up for a photography experience or a creative workshop where they can learn new skills and make new friends.
Some suggestions for creative and poetic experiences are:

Attending a poetry slam or open mic night
Participating in a painting or pottery class
Collaborating on a family art project – check out the cool painting tutorials on YouTube!
By integrating these creative and cultural experiences into your family's activities, your family can bond while nurturing your teen's interests, talents, and knowledge of the world around them.
Educational and Skill Building
Classes and Workshops
One of the best ways for families with teens to spend time together is by participating in classes and workshops. These activities not only provide an opportunity for families to bond but also allow teens to develop new skills and interests. Some popular options include:
Creative classes such as art or music workshops, where families can explore their artistic abilities.
Cooking classes, which can help teens learn about different cuisines and improve their culinary skills.
Outdoor activities like hiking, rock climbing, or birdwatching, which allow families to connect with nature and each other while staying active.
We recommend looking for workshops and classes tailored to your family's interests and trying out different activities to keep it exciting and varied.
Volunteering and Community Service
Getting involved in volunteering and community service projects can be an enriching experience for both families with teens and the organizations in need of help. It's a fantastic way to give back, teach responsibility, and develop empathy for others. Some ideas for volunteer work include:
Assisting in local soup kitchens or food banks
Participating in park clean-ups or conservation projects
Helping individuals with special needs or volunteering to help with the Special Olympics
Helping out at animal shelters or rescue centers
Volunteering at schools, libraries, or local hospitals
We encourage families to start by researching local nonprofit organizations and contacting them to explore opportunities that interest teenagers and align with their values.
Small Business Entrepreneurship
Encouraging entrepreneurship in teens can be an excellent way to foster creativity, leadership, and financial literacy. Here are a few ideas for families to begin their own small ventures:
Selling handmade arts and crafts at local markets or online
Grow seedlings indoors in early spring and sell them at your farmer's market
Offering tutoring services or skill-sharing classes
Starting a neighborhood lawn or gardening service
Organizing a car wash or bake sale to raise funds for a cause
Work with your teen to brainstorm ideas based on their skills and interests and provide guidance and support throughout the process.
Book Clubs
Your local library is a great resource to see if there are any youth book clubs that are active in your area. And if there aren't – see if your family can start a book club up! What better way to meet people AND enjoy some new books together!
​Many libraries also run summer reading programs, with incentives for reading that the whole family can enjoy.
Related: The Best Books for 6th Grade Boys and 6th Grade Girls
Cooking at Home
While cooking the family dinner doesn't sound like a lot of fun to us (or at least, not to me), it can be fun for the kids! Especially when they get involved with choosing the meal and planning things out.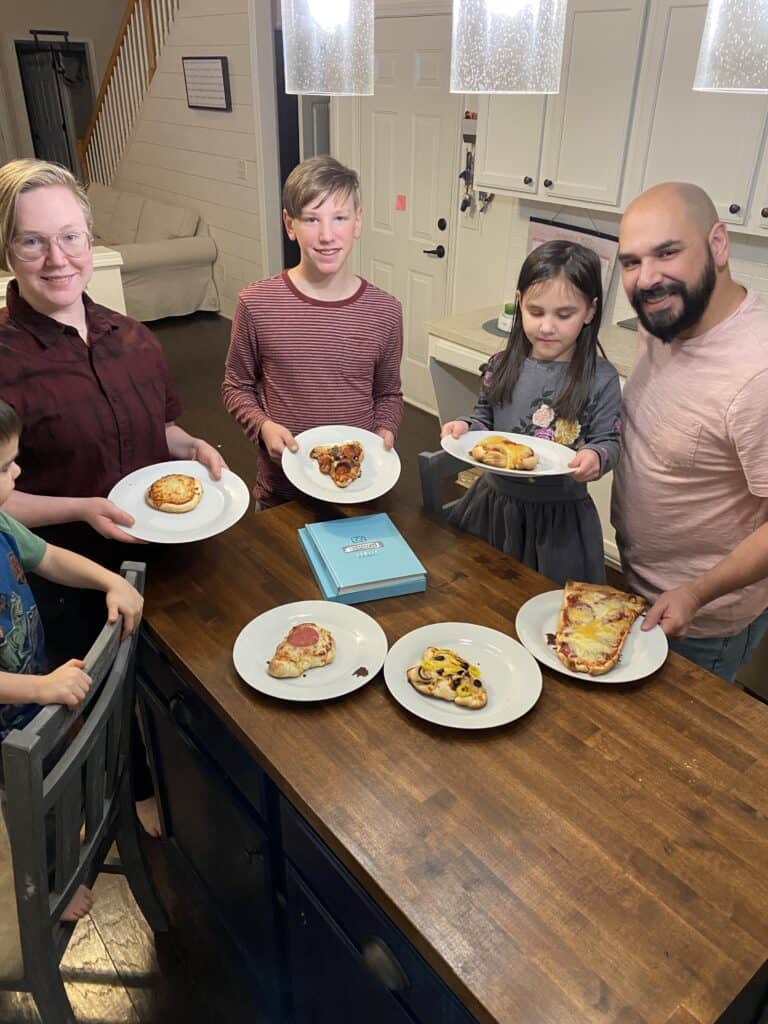 Cooking is a great life skill and one that only adds a little time to your day. Maybe make homemade pizza together and let everyone choose their own toppings. Or in the summer, make homemade ice cream!
You might even pretend you are on the Food Network and make a fun video of the chef's cooking process – bonus points if they wear an apron and a hat!
By trying out these activities, we believe families with teenagers can nurture stronger connections and empower their teens to develop valuable life skills, all while creating lasting memories.
Entertainment and Socializing
Board Games and Video Games
Our family LIVES for family game night. Believe it or not, our older children get sad if something interrupts our weekly FGN time!
Board games and video games (yes, I said video games) can be a great way for families with teens to bond and have fun together. They provide opportunities for friendly competition, teamwork, and strategic thinking.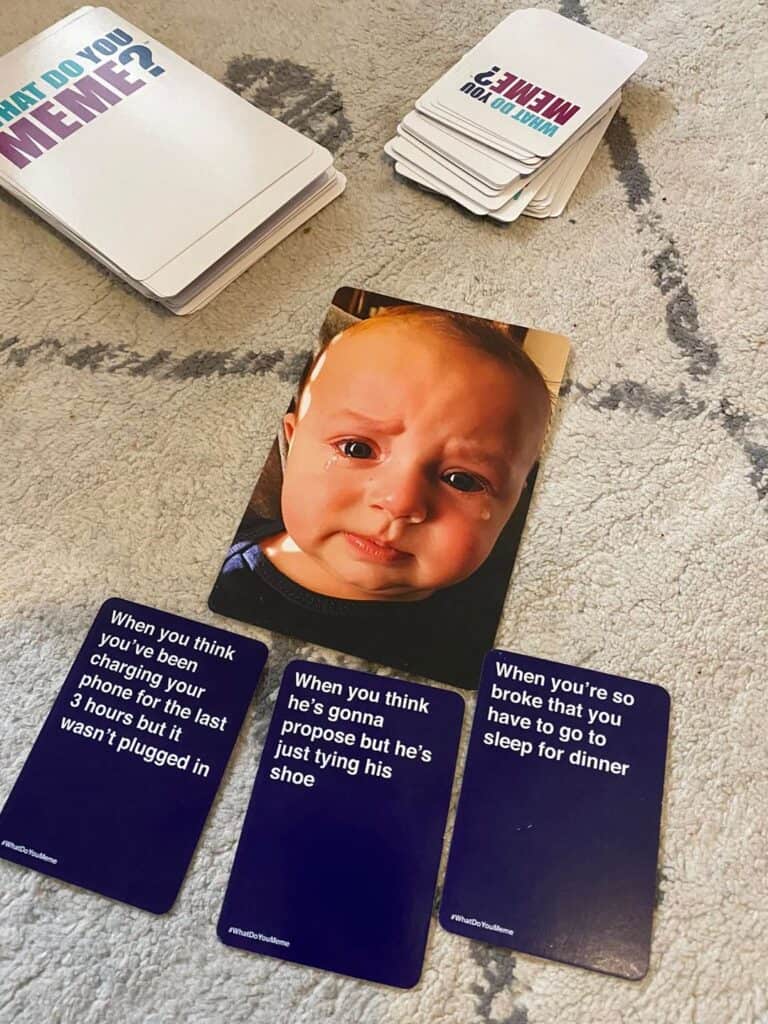 Cooperative games like Pandemic or strategy games like Catan are engaging for teens. For a quick game that's sure to get lots of laughs, try What Do You Meme or Not Parent Approved (it's like a clean version of Cards Against Humanity). 
Card games are usually a hit on game nights too! We love the basics like Uno, Rummy, or even a friendly game of Texas Hold 'Em.
For video games, consider multiplayer options that allow everyone to participate. We bought Just Dance for our Nintendo Switch – a fun game that gets our whole family active with some competition! 
Virtual reality games – such as Beat Saber – are another fun idea, but aren't developmentally appropriate for children under 13, and can sometimes cause headaches or nausea.
While we typically try to find teen activities that don't involve screen time, including our teens' favorite pastimes can be a great way to improve our relationship with them.
Family Movie Nights
Family movie nights are perfect for spending time together and enjoying some quality entertainment. We recommend choosing movies that appeal to both teens and adults, so everyone can enjoy the experience. Discuss the film afterward, share your thoughts, and maybe even start a weekly or monthly tradition.
Classic films everyone will love
Theme nights (e.g., superhero movies or musicals)
All-time favorite or new releases
I keep a running list of must-see movies in the notes app on my phone, and let my teen son choose a new movie on family movie night. He actually enjoys watching our favorite "oldies" like Top Gun and Beetlejuice.
Arcades, Entertainment Centers, and Escape Rooms
These types of facilities provide exciting and challenging experiences for families with teens. They are perfect for spending an afternoon or evening together, working as a team, and enjoying some friendly competition.
Arcade games offer a variety of genres, such as racing, shooting, and puzzle games, catering to individual preferences. My son is my biggest cheerleader when I show him just how many levels I can beat playing Galaga!
Entertainment centers that offer mini golf, bowling, and laser tag can be a blast, but can sometimes get pricey. We typically save these fun activities for when a family member has a birthday. However, watch out for coupons – and check to see if your local bowling alley offers free kids' bowling in the summer!
Escape rooms challenge your family's problem-solving skills, and working together to solve the puzzles can be very rewarding. If you don't have an escape room near you, you might try this escape game at home!
Of course, major amusement parks like Six Flags and Disney World are always a lot of fun, no matter how old you are!
Innovative and Unusual Ideas
Scavenger Hunts
One exciting activity we've found for families and especially teens are scavenger hunts. These can be themed around historical places, movies, or even nature. Creating a scavenger hunt is a fun way to explore your surroundings and encourages teamwork.
Create a list of items for the hunters to find.
Give out clues that lead to each item.
Set a time limit and challenge the teams to find as many items as possible.
Another "scavenger hunt" type activity is metal detecting; you just never know what you'll find! Geocaching has also become pretty popular, but our family hasn't tried it yet. It does sound like a lot of fun though!
Antiquing
We've noticed that teens enjoy discovering the history of various objects and learning about their potential value. Planning visits to local antique shops can be an engaging and educational family activity.
Find local antique shops or events.
Discuss the history and stories behind different objects.
Encourage teens to look for items that could become valuable in the future.56
Karaoke and Dance
A fun and lighthearted activity we suggest is organizing a family karaoke or dance party. This will give everyone a chance to let loose and showcase their talents.
Choose a variety of songs that appeal to different tastes.
Create a dedicated dance floor or stage.
Encourage everyone to participate and enjoy themselves no matter their skill level.
We have this karaoke machine, but most of the time we just tell Alexa to play our favorite playlist of songs!
By exploring these innovative and unusual ideas, you'll find engaging family activities to connect with your teens and create lasting memories.
Conclusion
Incorporating family activities for teens into our daily lives can strengthen bonds and create lasting memories. This list of ideas, from volunteering together to hiking, is only the start of things you can do to engage your teenagers and bring you closer together.
We understand that the teenage years can be challenging for both teens and parents, but seeking out activities that cater to their interests is a great way to connect. Creative pursuits such as card-making or woodworking can provide opportunities for teamwork and self-expression. Physical activities like swimming or beach games allow us to share fun experiences and stay active together.
Over the next few years, let's ensure we make an effort to adapt and experiment with different activities to keep our teenagers engaged and maintain open lines of communication throughout their adolescent years. Remember, it's all about finding the right balance and enjoying the precious moments we have together as a family!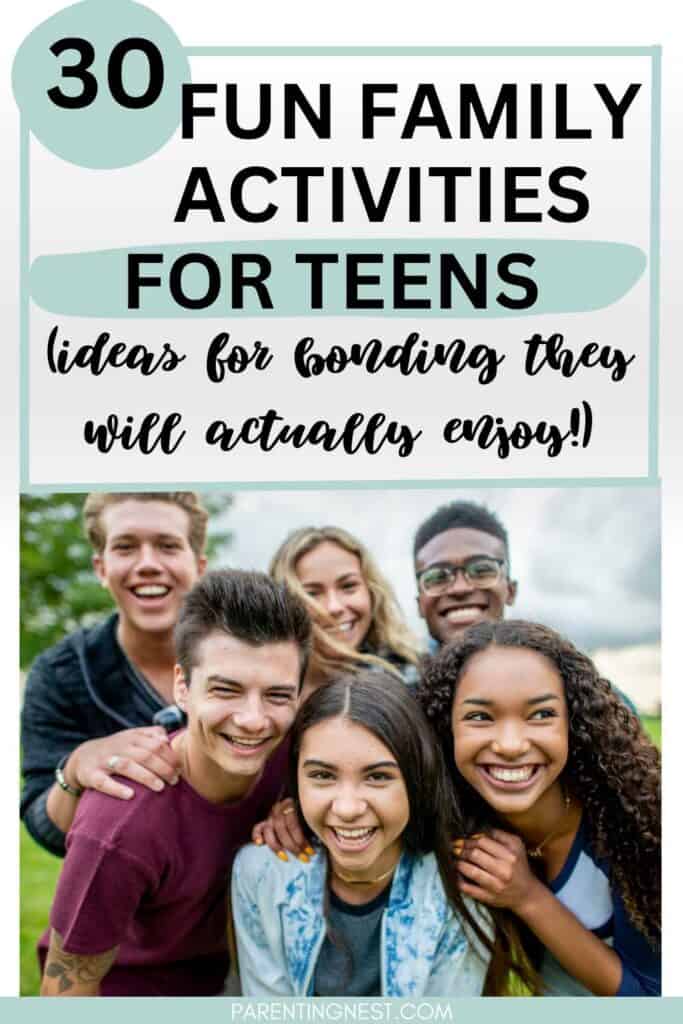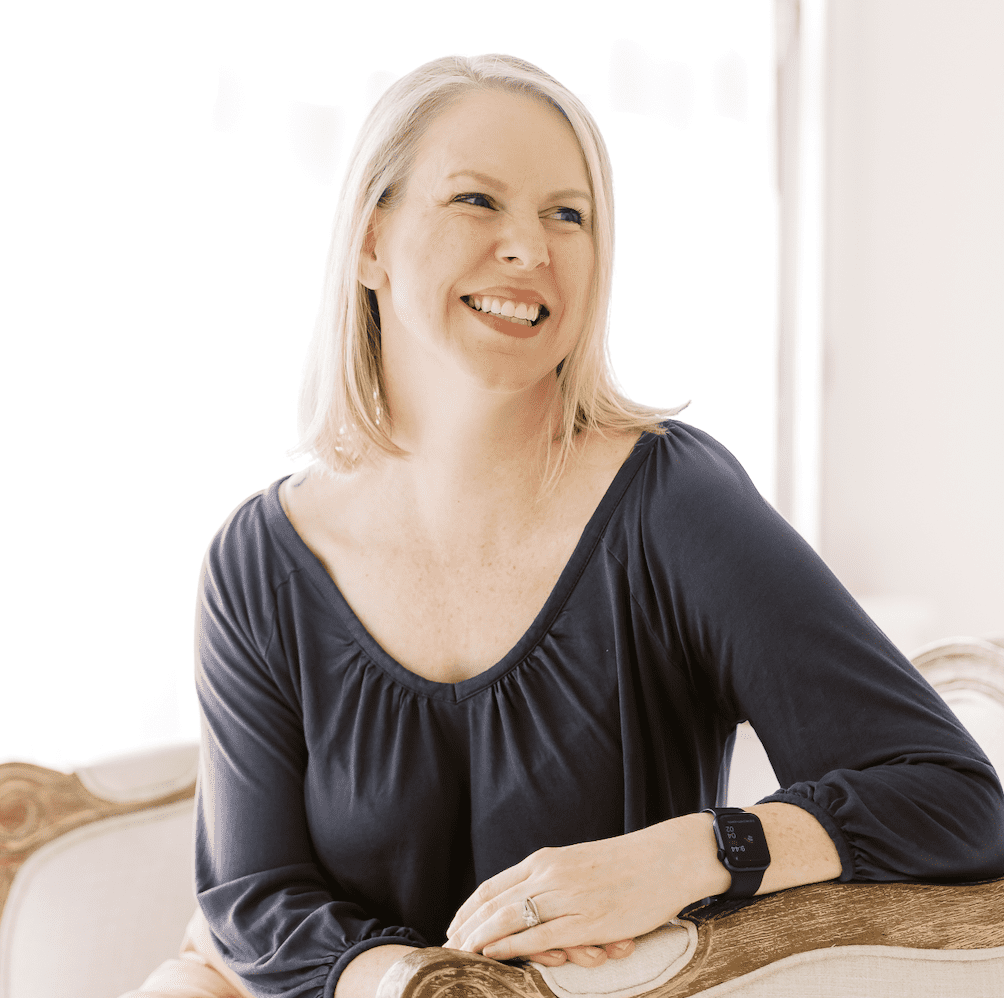 MEET THE AUTHOR
Amanda
As a mom of 4 kids (and the oldest of 4 kids herself), Amanda has over 30 years of parenting experience. A former special education teacher, Amanda has a Master's degree in Special Education and a second M. Ed. in Educational Leadership.
When she's not working, Amanda enjoys DIY projects, exercising, photography, and long walks through Target.
You can find Amanda on all social media at @parentingnestblog and @amandaseghetti