19 Classic Books for 4th Graders They'll Love
When it comes to books that fourth graders will enjoy and also meet the reading grade levels, you or your kids may have difficulties picking the right books. There are many new age books, such as Diary of a Wimpy Kid, Harry Potter, and Tales of a Fourth Grade Nothing. A large variety of books are out there waiting to be read, from picture books, fairy tales and graphic novels to historical fiction. Classic chapter books are an excellent choice to grab the attention of young readers and to add to any fourth grade reading list. Check out these timeless classic books for 4th graders. To be a classic, it must be good.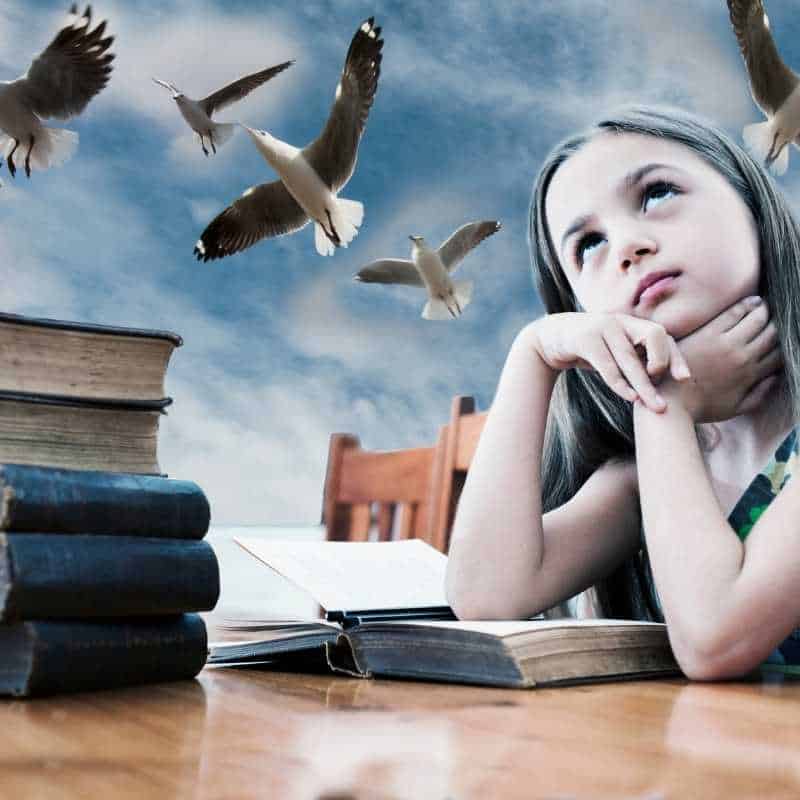 This post may contain affiliate links. If you make a purchase, I may earn a small commission at no extra cost to you. As an Amazon Associate, I earn from qualifying purchases. Read more about these links in my disclosure policy.
Classic Books for 4th Graders
The Secret Garden by Frances Hodgson Burnett
This is such a wonderful story about a young girl who is an orphan, named Mary, who has to move in with her uncle, whom she has never met before. His mansion has over 100 rooms! One night, Mary hears screaming and crying from one of the rooms. Inside she finds her 10 year old cousin, who is unable to walk and he stays shut up in his room all the time. Mary finds a hidden key that opens up what we come to know as The Secret Garden. Astonishing things are possible within this garden. Just wait and see for yourself!
The classic tale of Mary Poppins is a great read for even the most reluctant reader. Now, not just available as a short tale, this great story has been extended into a great chapter book series! The Bank's children have the privilege of having the most amazing nanny on the face of the Earth. Once Mary Poppins is blown in from the wind and lands on their doorstep, their lives will be changed forever. Mary Poppins isn't any ordinary nanny. She is magical! She can slide up poles, turn a bath into a real adventure, and pull anything out of her bag. No matter if you are in 3rd grade or 75 years old, Mary Poppins is always a good choice to bring a smile.
A story told through the eyes of a horse. Black Beauty is an excellent book to inspire anyone, not just animal lovers. This book begins with Black Beauty being born and frollicking in the meadow with his mother, simply loving life. Throughout the book, Black beauty faces many hard times. Being alone, scared, and even abused by humans. Through all of Black Beauty's trials and heartache, he still never becomes bitter and remains a gentle hearted horse with hope of better days.
The Test of Time by Geronimo Stilton
The Geronimo Stilton books are based on a very adventurous mouse. In this particular series, Journey Through Time, Geronimo Stilton takes us through many different timelines. The Test of Time is the 6th book in the series and, let me tell you, it is quite amazing. Children get to read about meeting Christopher Columbus and Helen of Troy, all while seeing the enormous and breathtaking dinosaurs. Can everyone get back to where they are supposed to be, or will they be stuck in the past forever?
Related: 22 Best Books for 3rd Graders
Little Women by: Louisa May Alcott
This American classic was written by Louisa May Alcott. She based this story on her childhood. This story has touched the lives of many with the relatable characters The four March sisters, Meg, Jo, Beth and Amy, live together with their mother. Their father is off in the Civil War and they have no idea when, or if, he will be coming home. All with their own personality, the sisters have to learn to grow up in poverty, while trying to make the best life they can.
The Chronicles of Narnia by C.S. Lewis
The popular book series, The Chronicles of Narnia, is a 7 book set. Four children find their way to a magical land, where they are not just children, and the things they encounter aren't always what they seem. Talking Lions, Snow Witches and so much more in this adventure story. For over 60 years, these books have captured the imaginations of people of all ages.
The Velveteen Rabbit by Margery Williams
The story of the Velveteen Rabbit isn't a story about any rabbit living in a rabbit hole. No, this rabbit was different. Starting out as a forgotten Christmas gift, this toy rabbit learns that if he is loved enough, he can become real. He eventually becomes the child's favorite toy, and they share so many memories together. Overtime, the Velveteen Rabbit becomes faded and falling apart and gets thrown away. His story doesn't end there, though. He meets a fairy and shows us all the magic that can come from our beloved stuffed animals.
Peter Pan is really one of the best books, a true children's classic. It was published in the early 1900s. Since then, boys and girls across the globe have been able to experience the magic. Peter pan flies into the window of the three Darling children, Wendy, and her two younger brothers, Michael and John. Peter Pan takes them back to Neverland with him, where they meet Tinkerbell and the Lost Boys. Though there is so much magic and happiness, Peter Pan's nemesis, Captain Hook, is still on the hunt to destroy it all.
Percy Jackson: #1- The Lightning Thief by Rick Riordan
Let your children learn about Greek and Roman mythology with Percy Jackson. Percy really tries to be a good kid, but he can't seem to keep out of trouble. In this first book of the popular book series: Percy Jackson and the Olympians, we learn that Percy is actually a demigod. He is the son of the Sea God, Poseidon. Zeus, the God of Thunder and lightning, has an issue with Percy. These 5 books are great for any classroom book list. Greek and Roman mythology is already an interesting topic, but when it is centered around a story of a young boy, it makes it a bit easier for 4th grade students to relate to and understand.
The Little Mermaid and Other Fairy Tales by Hans Christian Anderson
Any child who has a love of reading will always enjoy a book full of stories. Young children and old children can enjoy many of our beloved classics between the pages of this great book.
Accompanied with illustrations from MinaLima, who helped with the graphics In the Harry Potter books, the children can experience the magic with The Little Mermaid, Thumbelina, The Snow Queen, The Ugly Duckling, and more!
Treasure Island by Robert Louis Stevenson
The original pirate story, introducing Long John Silver. This is the perfect adventure story for younger and older children. One legged pirates with a parrot on their shoulder, singing creepy pirate songs. They can read about the buried treasure and the old map that marks the riches with an "X".
What was the Great Depression? by Janet B. Pascal
A true story based on when the lives of Americans were turned upside down. The stock market hit an all time low, and though America had been through hard times, this was devastating. Banks went down. People lost their jobs, their homes, everything. On average, one in three people were jobless.
James and the Giant Peach by Roald Dahl
After James' parents are eaten by a rhino, he has to move in with his not-so-fun aunts. One day, James drops some magical crystals next to an old peach tree, and that is when life starts to get interesting again. The peach at the top of the tree grows as big as a house and there James meets some new friends. This great children's book may be a tall tale, but it sure does jog the imagination.
Little House Series by Laura Ingalls Wilder
This series of 9 books tells the true story of Laura Ingles childhood. In the beginning, the Ingles family lives in a cozy wooden cabin deep in the woods. Their only neighbors are the wild animals. Pa, Laura's father, eventually sells the house in the woods so that they can start a new life on a prairie. This set of books is a great way for modern day children to learn what life was like back in the late 1800s.
The Adventures of Tom Sawyer by Mark Twain
Another American classic that should be placed on any great picks list of books, is The Adventures of Tom Sawyer. The mischief that this boy can get into, and the amount of wit that he has is sure to draw anyone in. Tom Sawyer is the picture perfect definition of "boys will be boys."
Robin Hood: The Shadows of Sherwood Forest by Tilman Roehrig
Robin Hood, the outlawed hero. He may be a hero, but being saved by him means that the once victims of someone else are now being hunted by the enemies of Robin Hood. A rough life in the forest is better than no life at all. One pair that was saved is Little John and his daughter Mirian. They are saved by Robin Hood, more like kidnapped, however, they become an alliance and fight the bad guys together.
Sideways Stories from Wayside School by Louis Sachar
These laugh out loud books of Wayside School are great chapter books for the 4th grade reading level. So many different characters that are just full of humor. I remember reading these books when I was younger and I just adored them! I remember going into the library, and the only thing I would look for was these books.
I honestly don't know how many times I have read this story. I just love it! Stanley Yelnats is sent to a detention center after he is found guilty for something he didn't do. That is how life works for Stanley. His family has been under a curse for many many years, after his grandfather stole a pig. At this camp, the troubled boys have to dig holes all day. 5 feet wide and 5 feet deep. Stanley befriends a kid named Zero, and the adventure takes a turn. All ages will enjoy this story.
Check out all of our favorite book lists here!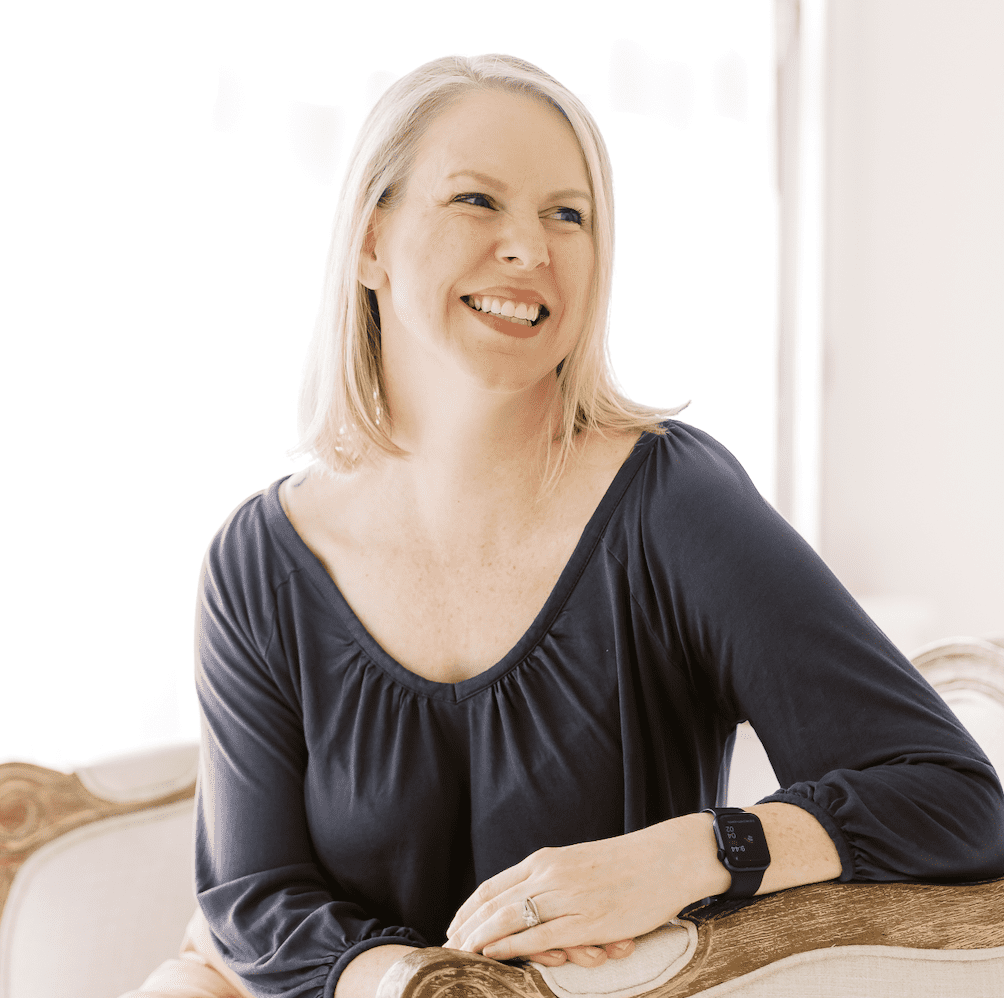 MEET THE AUTHOR
Amanda
As a mom of 4 kids (and the oldest of 4 kids herself), Amanda has over 30 years of parenting experience. A former special education teacher, Amanda has a Master's degree in Special Education and a second M. Ed. in Educational Leadership.
When she's not working, Amanda enjoys DIY projects, exercising, photography, and long walks through Target.
You can find Amanda on all social media at @parentingnestblog and @amandaseghetti