Is Audible Worth It? | Honest Audible Review
Is Audible worth it? After doing some research and trying it for myself, I have an Audible review for you to decide for yourself.
This post may contain affiliate links. If you make a purchase, I may earn a small commission at no extra cost to you. As an Amazon Associate, I earn from qualifying purchases. Read more about these links in my disclosure policy.
I was always the kid that could never be found without my nose in a book. I'd even get in trouble with teachers for reading in class, to the point where they'd have to confiscate my book. What a nerd, am I right? (Not that there's anything wrong with being a nerd. If this is you, you have my respect. And if it's not, that's perfectly fine too!)
Ever since high school started and I found myself taking several advanced classes, I found myself too busy to read – or just too mentally tired. These days, now that I've graduated, that hasn't really changed. I love reading to bits and pieces, but I just never seem to find the time to really sit down and dive into a book.
This is where Audible comes in.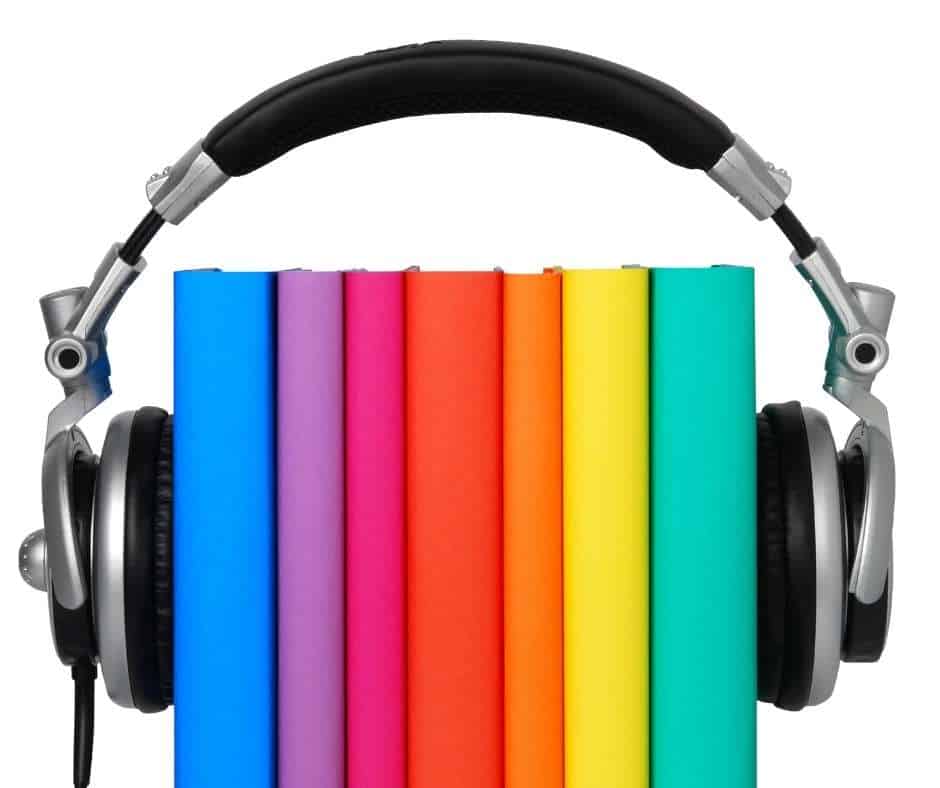 Now, I did initially balk at the idea of listening to someone read my book for me. I struggle when it comes to accurately processing auditory information, and I dreaded the thought of having to constantly backtrack the audiobook ever few seconds so I could parse just what the narrator was saying. I'm very picky when it comes to narrators, and if I don't like the person's voice I tend to hate what they're saying. Why would you listen to someone's voice if you didn't like it?
I also wasn't sure if I'd have the time to complete a book, or if I'd forget I had Audible entirely. (Thanks, ADHD.) What if I was spending my money on something I just never used? Not to mention that listening to a book just isn't the same as reading it and holding the pages between your fingers, being able to annotate or highlight as you go.
So as you can see, I had plenty of concerns.
But still, I missed reading. So, I figured giving it a free trial wasn't a bad idea.
Note: I did some initial research, and after checking the Audible website I found that a LOT of sites out there have inaccurate information about the services Audible provides. I can assure you that I've gathered all the information here after trying the service myself and from the official Audible website. This post is accurate as of June 2021.
How Does Audible Work?
Audible starts you off with a 30 day free trial regardless of which membership you choose. They're nice enough to send you an email reminder before your free trial ends – as someone who always forgets to cancel his subscriptions, I definitely appreciated this.
You have two subscriptions to choose from: Audible Plus and Audible Premium Plus. You have the option later to switch between the two monthly plans – more on this later – or pay upfront for the Audible Premium Plus annual plan.
Audible Plus ($7.95/month) gives you access to what is called the Audible Plus Catalog. You get unlimited listening to stream or download a large variety of audiobooks, including Audible Originals, podcasts, and more. You don't get access to credits though, so you'd have to pay full price for audiobooks not in their catalog. This is still a good choice if you'd like to see if you enjoy listening to audiobooks but aren't sure if you want to commit to a larger price.
Click here to try Audible Plus for yourself!
Audible Premium Plus ($14.95/month) also has access to the Audible Plus Catalog, but you gain Audible's biggest superpower: credits. You get 1 credit per month that can go toward any premium audiobook of your choice, regardless of price, or hold onto it for up to a year if you can't decide yet. This allows you a larger selection of audiobooks to listen to, even ones that would be fairly expensive otherwise. You also get 30%% off all additional premium titles you want, as well as exclusive sales. If you want to have larger accessibility and think you can commit to reading at least one book a month, I'd definitely recommend this plan for you.
Click here to try Audible Premium Plus and get up to 2 free audiobooks!
After subscribing, you're able to upgrade to Audible Premium Plus or downgrade to Audible Plus. If you choose to switch to Plus, you won't lose any titles you already purchased or extra credits you had – but you won't be able to gain more credits after switching and only have access to the Plus benefits.
You can also switch to the Premium Plus Annual plan, which gives you 12 credits up front for $119.50 for your first year ($149.50 each year after). If you think you'll want to listen to more than one title per month, you can upgrade to a Premium Plus plan that offers 2 credits. This one is $22.95/month, or $229.50/year for 24 credits up front.
Note: You do not get Audible free with Amazon Prime. Although Audible is an Amazon Company, they are two separate services. However, you do get a free credit when you start if you already have an Amazon Prime membership, but there are no other discounts provided.
If you choose to cancel, it's highly recommended that you use all your credits first as you will lose them otherwise. You will not lose the titles you have already purchased, however, and they are always accessible to you on the cloud. At the end of your billing cycle, you will no longer have access to the Audible Plus Catalog.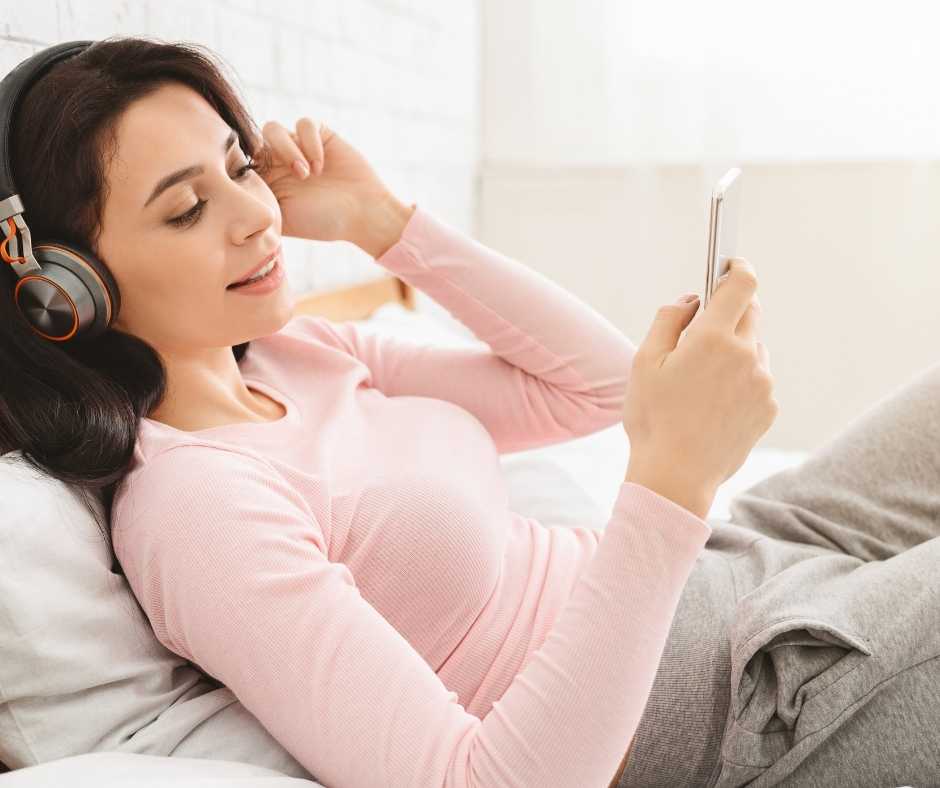 Audible – The Features
Audible is available both for Windows 10 desktop streaming and for iOS and Android, as well as Fire Tablets. This is nice for if you're at home, at work, or on the go.
For the sake of a full review, I went with the Audible Premium Plus membership. I figured why not, since I'd be able to access all Audible has to offer while still having the option to cancel after my first month ended free of charge, while keeping whatever title I chose.
The Audible Plus Catalog has a large variety of titles and a large variety of genres, and at first glance I found myself satisfied with it. There were a lot of classics I hadn't read yet that I immediately added to my library, as well as some that I was surprised would be included in my membership. I immediately added The Queen's Gambit; Unf–k Your Brain; Goodbye, Things; Bram Stoker's Dracula; and Inward.
Please don't judge my reading – well, listening choices.
Also, no, I do not intend to listen to ALL of these by the end of the month. (Well… maybe.)
For my first credit, I took a little longer to decide. I panicked at accidentally picking the wrong audiobook, or starting one and hating it, but luckily for me (and you!) Audible allows you to exchange a title if you decide you don't like it for a different one. Just don't abuse the service or you risk getting banned. I eventually decided on The Book of Dust, having been a fan of His Dark Materials when I was younger but never getting around to the second series.
Each story is read by someone different, many by famous actors and actresses, or even by the authors themselves. To me, this was a nice feature since it allows you to hear the story be told as the author wished it, or for someone with drama experience to tell the story in an exciting way. As of now, near the end of my subscription and having listened to several of the titles I mentioned, I have yet to find someone that I can't understand or any other audio difficulties.
On the app, you have the ability to adjust the playback speeds (both go slower and faster), use a Sleep Mode that turns off the title after a certain amount of time so you don't lose your place as you fall asleep, a car mode that adjusts the screen for easy access while in your vehicle(please don't get on your phone while driving, though!), and an option to jump forward or behind 30 seconds or skip chapters. There's even a button free option where you simply swipe the screen to rewind or fast forward.
There's a Daily Deal feature on the website where each day has a new audiobook for a reduced price that all Premium Plus plan members can access. I highly recommend that checking this out since they oftentimes select good titles and you can get a very good deal.
Want to gift an Audible membership to someone? Click here!
Audible Review – My Thoughts
Overall, I've found using Audible to be fairly simply. I'll scroll through every few days and add more and more included titles to my library or paid titles to my wishlist. I'm still surprised at just how many are included, especially ones that I find to be my favorites or quality reads.
When it comes to credits, I've found it's better to spend them on a title that costs more and then pay cash for a daily deal or otherwise cheaper audiobook. Otherwise, it's a waste of a free title and you'd just waste your money buying a $20+ audiobook when you could have gotten it free.
I've spent a lot of time clocking in hours listening to each title, speeding up when I find a narrator I can easily understand so as to get through an audiobook faster or slowing them down when I'm trying to really absorb an otherwise difficult read. So far, everyone enunciates and pronounces each word carefully, and the only reasons why I've had to backtrack have had nothing to do with if someone was understandable or not.
The app itself is organized fairly well, and being able to switch between devices and have my spot be kept on each title is very nice and efficient. I'll play from my desktop while writing posts and pick up from where I left off when I have to drive somewhere.
When it comes to books vs audiobooks, I don't think I can make that decision for anyone. It's true that it's a different experience, and not being able to read along to my internal voice IS weird. However, for the price and accessibility, I've found it very rewarding and cost-effective.
Is Audible Worth It? – Final Verdict
Regardless of which plan you choose, if you're willing to put in the time to listen to someone narrate to you for at least on title a month, I'd highly recommend Audible for you. If you want a larger selection and are committed to listening to whichever premium title you choose, you should definitely go for the Premium Plus subscription. I know I personally will continue to use Audible, and I hope that if you choose to try it that you enjoy your experience.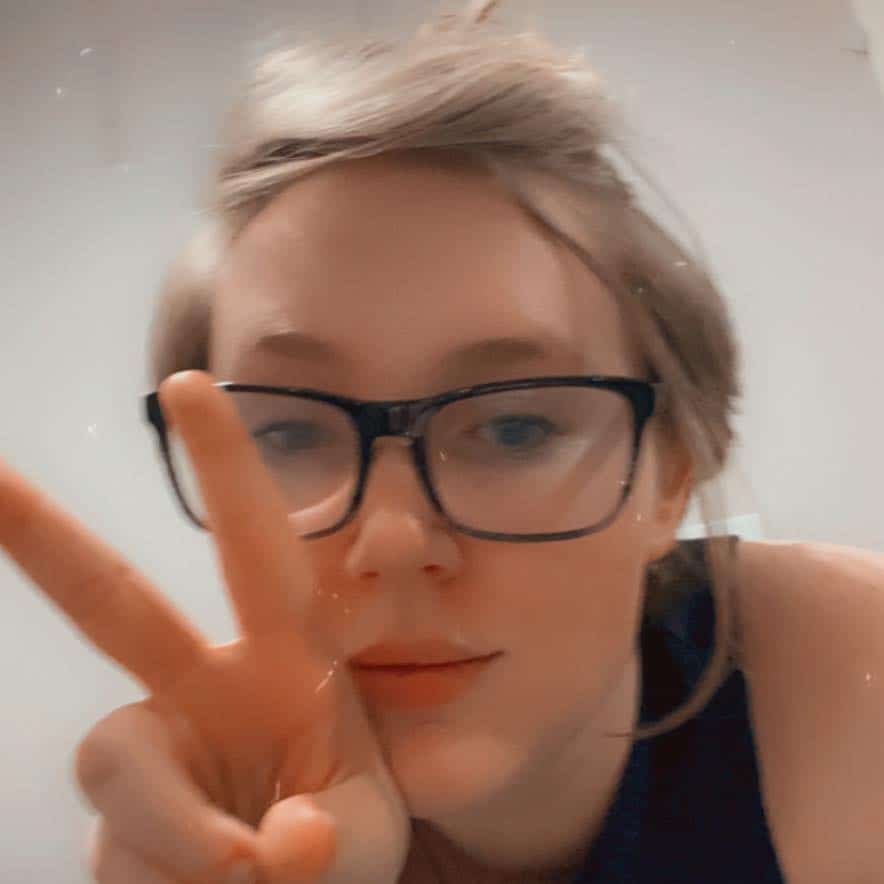 MEET THE AUTHOR
Eden
Book lover. Cat mom. Plant obsessed. Gamer. Former gifted kid. Eden is the oldest of 4 kids, and she's learned quite a bit from being a teacher's kid. Full of ideas and creativity, she enjoys writing book recommendations and product reviews for Parenting Nest, when she isn't sharing her artwork on IG @edenfeeden
You can also find Eden's gift ideas on our other site, Gift Brilliant.