18 Popular 5th Grade Books for Boys and Girls
These popular 5th grade books will keep even reluctant readers turning the pages!
Returning back to school after a crazy summer of sleeping in and staying up late can make for a difficult time for 5th graders getting back into the swing of things. Also, starting the new school year at a new grade level can also be intimidating.
Giving young readers a list of the best books for them to read is a great way for them to transition. Maybe they are entering a new school after finishing elementary school, and now have a larger opportunity to meet new friends.
Providing fifth graders with a list of books that they can relate to can help ease the pressure of the new school year. New teachers and new subjects to expand their knowledge. A great book can be their saving grace to ease the pressure. Let them slip away into another world as they read page after page.
Here, you can find a list of popular 5th grade books, including chapter books, historical fiction novels, graphic novel series, fantasy books, classic novels, and even a collection of original short stories. Even the most reluctant readers are sure to enjoy one of these great books.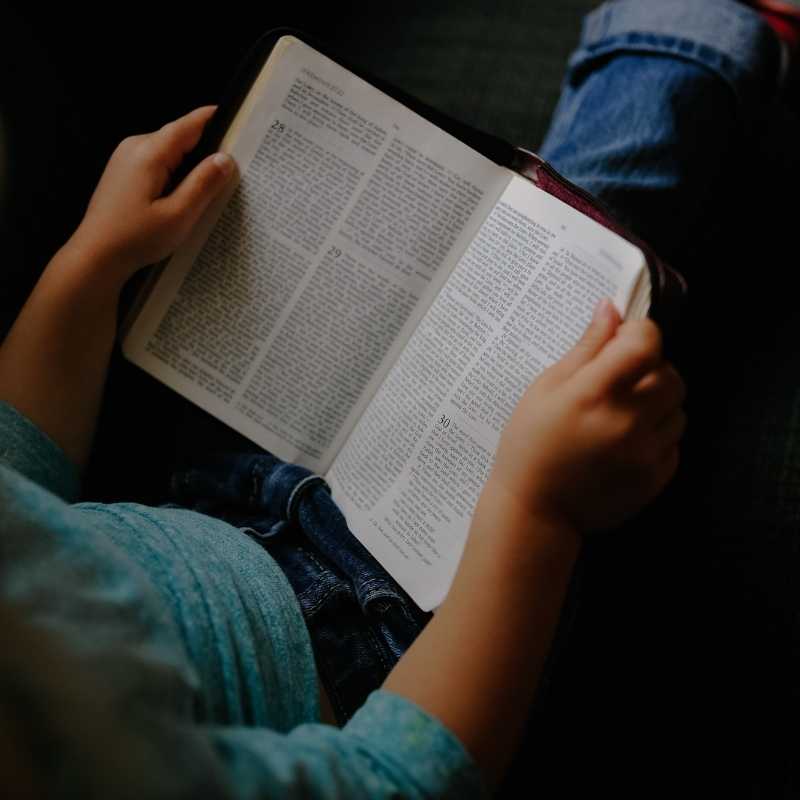 This post may contain affiliate links. If you make a purchase, I may earn a small commission at no extra cost to you. As an Amazon Associate, I earn from qualifying purchases. Read more about these links in my disclosure policy.
Popular 5th Grade Books
Maniac Magee by Jerry Spinelli
This is a story of a young boy, Jeffery Lionel Magee, who became an orphan after his parents died in an accident. He lived an unhappy life with his aunt and uncle until he was 11 years old. Then he ran. He needed more to life. He ended up in Philadelphia where racism was very heavy. His talent of being the quick "Maniac" Magee brought the East Side and West Side together and he became a legend.
Smile by Raina Telgemeir
Raina Telgemeir writes graphic novels that children can relate to. Real events that impact any normal life of a child. This particular book is about a young girl who is in sixth grade, who falls and knocks out her two front teeth. Due to the accident, she has to get braces and have multiple trips to the dentist. She experiences what many middle school children experience, getting picked on. This story shows that no matter what other people think or say, to always stand up for yourself.
Esperanza Rising by Pam Munos Ryan
This story of Esperanza is based on some of the true stories that the author's grandmother went through as a child. Esperanza was the daughter of a rich ranch owner. When her father died, her mother refused to remarry and decided to flee to the United States with Esperanza. This was a time during the Great Depression, which forced them to be moved to a labor camp. Esperanza was not used to living this way. She was accustomed to having everything she wanted and others taking care of her. Here, she had to work for a living and go through very hard times. This chapter book is a great read for children to learn about some of the hardships that the immigrants go through in order to live in America.
Artemis Fowl Collection by Eoin Colfer
12-year-old criminal mastermind Artemis Fowl. He is the most ingenious criminal in history. In this 8 book series, children can stay tuned in and read about the exciting adventures that Artemis is involved in. They will be sitting on the edge of their seats as he comes close to being caught by his enemies. This is a great set for any 5th grade reading list.
Where the Red Fern Grows by Wilson Rawls
This classic story about Billy, a young boy, as determined as they come, had a dream to own his own dogs. No matter how hard times were, he saved up enough money to buy his own two pups, Old Dan and Little Ann. The trio became the best hunters around. I remember reading this story in middle school. It was honestly one of my favorite fifth grade books.
The Sign of the Beaver by Elizabeth George Spear
This story takes place in the early 18th century and touches on the lives of Native Americans. A young boy is left to take care of his family's cabin in the middle of the wilderness, when a white man steals his gun. The young boy meets up with another Native Tribe and learns that the white settlers have taken the land as their own.
Tony Baloney: Buddy Trouble by Pam Munos Ryan
Like other books written by Pam Munos Ryan, children can relate to Anthony Madison, also known as Tony Baloney. He is a cute and heroic penguin. In this book, Tony and his best friend are set to have a play date at a school function. However, Tony and his sister cannot clean up without arguing. Will Tony be able to see his friend?
Related: Classic Books for 4th Graders
Island of the Blue Dolphins by Scott O'dell
Another perfect read to touch on a true story of how Native Americans experienced life in America. This book was published during the time of the Civil Rights Movement. This young Native American woman lived through a very difficult time while the Europeans took over California.
The Diary of A Young Girl by Anne Frank
The timeless classic, survival story, The Diary of Anne Frank. Generation after generation has read this young girl's words. Seeing the world through death and destruction, but never giving up hope. Anne Frank was a 13-year-old Jewish girl, trying to survive when the Nazi's took over. She and her family, along with a few other people hid in the back of a warehouse for two years, hidden from the world. Her words allowed us to see just how awful it was in those times, but also showed us that no matter how bad life got, there was always hope.
A Peak Marcello Adventure by Roland Smith
In this four book set, winning the National Book Award, the main character, Peak Marcello, is a 14-year-old boy who gets arrested for scaling a New York City skyscraper. He has two choices. He can spend time in a juvenile detention center, or he can go live with his father in Thailand. He decides the latter, however, his father's bargain is quite a large one. He wants Peak to be the youngest person to scale the peak of Mt. Everest. Despite his love of climbing, Peak isn't so sure about this challenge.
Trapped in a Video Game: The Complete Series by Dustin Brady
Kids love video games! Or they thought they did. 12 year old Jesse and his friend Eric get sucked into a video game. You would think that would be awesome, but it isn't when something is after you. Through this entire series, Jesse and Eric are on a dangerous mission to get out of the game and to save the world. So much can go wrong, and they are running out of time!
Restart by Gordon Korman
This is the right book for any kid that needs to learn about who they are and how others may see them. This is a story about a kid named Chase. Chase fell off the roof and hit his head. He doesn't remember the accident. All he knows is he is Chase, and he woke up in a hospital room. When he returns to school, all the other kids treat him differently. Some treat him great, some kids are scared of him, and he can tell that a few kids really, really don't like him. Who was he before the accident. Was he a bad person? Was he mean to kids like some are mean to him. Chase needs to find out who he was and figure out what type of person he wants to be.
Related: 22 Middle Grade Series and Books for 6th Grade Boys
The Silver Eyes: Five Nights at Freddy's Graphic Novel by Scott Cawthon
A 3 book series that will capture the attention of any child who likes scary stories. The Silver Eyes is the first book. It is based on a kid named Charlie, and her friends meet up at the old pizza restaurant that her father used to run. That was, of course, before the murder tragedy at Freddy Fazbear's Pizza. Now, Charlie and her friends have gone inside and find the four large animatronic mascots are different than they were years ago. Now they are evil, with a murderous plan.
The story continues with book #2: The Twisted Eyes, and book #3: The Fourth Closet.
Alex Rider: Stormbreaker by Anthony Horwitz
Alex Raider is a 14 year old kid, who learns that his uncle was killed while working as a spy, doing a secret mission. Now, the mission has been passed on to Alex. The government has provided all the supplies that he may need, but Alex must be brave. He is just a kid, up against vicious killers. A lot is at stake, can Alex pull this off?
The Iliad & The Odyssey by Homer
A must read! We were required to read this book when I was in school. This is the perfect book to help someone (of any age) learn about Greek Culture. This book explains the fights between King Agamemnon and the warrior Achillies, which leads to the War of Troy, and eventually the Fall of Troy, and The Trojan War.
Old Yeller by Fred Gipson
A classic and much loved story about a young teenage boy who is left to take care of his family and the farm for the summer, while his father is away. He finds a companion to help him through this difficult time. His friend is a big yellow dog that he names "Old Yeller". This is a story that will stay with the reader until the end of time.
To Kill a Mockingbird by Harper Lee
Another book that we were required to add to our school studies that I think should also be required in today's times, To Kill a Mockingbird. This is a story, set in the 1930s, when violence and prejudice ran the land. The story is told through the eyes of a young white girl, who's father, a lawyer, risks everything as he defends a black man who was wrongfully accused of raping a white girl. The emotions throughout this book are intense and touching. The awful truth to how people were and the strength it took for others to overcome the ways of the hateful world as they knew it. This story is an inspiration to all mankind.
Robinson Crusoe by Daniel Defoe
This story was written in the 18th century. It is fiction, however, many first thought that it was a true documentary. Robinson Crusoe was determined to be a sailor, despite what others advised him. During one of his adventures, he wrecks his ship onto, what he thought to be, an abandoned island. He later comes to find out that the island is full of slavers and cannibals. He must use his wits and determination to survive. He remained on the island for four long years. This story will have the reader captured at the first page.