Best Books to Read for Kindergarten
As a mom of 4 and a former teacher, I know a lot about books! Here are the best books to read for kindergarten – with my children's favorites and a few of my own!
Kindergarten is such an awesome grade. This is where the young kids get to actually transition into big kid school. Maybe they went to pre-k the previous year, which is also helpful, but in Kindergarten the children learn more foundational education.
Obviously, the average kindergarten kids can't read the same type of books as the kids in elementary school, and you may be having a hard time trying to figure out how to introduce these young students to the love of reading. Here you can find the ultimate list of books that would be a great addition to your kindergarten classroom or at home.
For many people, books are a way to escape reality. The stress and anxiety that many people face day to day can honestly be reduced through reading. Yes, children are very young, but they are people too, and experience many of the same emotions as adults.
A great way to enhance their imagination is to introduce them to reading. I have put together two separate book lists.
For the children who aren't quite ready to read on their own, the first list is children's books to read aloud. Some of these are beloved classics and some are new books. The second list has been made for the emerging readers.
These books have simple words and minimal text, and are filled with beautiful illustrations.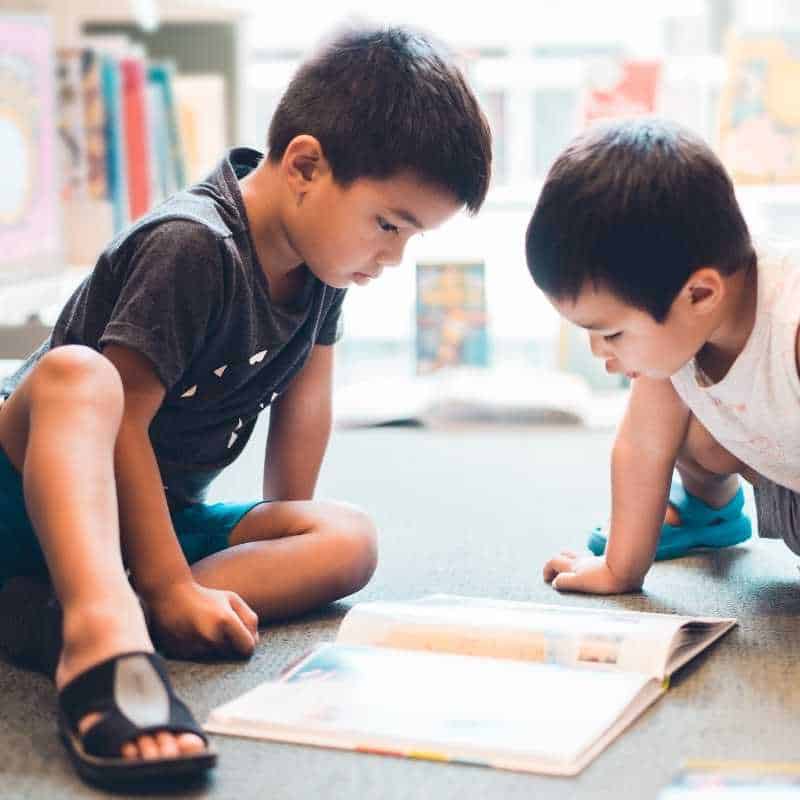 This post may contain affiliate links. If you make a purchase, I may earn a small commission at no extra cost to you. As an Amazon Associate, I earn from qualifying purchases. Read more about these links in my disclosure policy.
Kindergarten Books to Read Aloud
Grand Old Tree by Mary Newell Palma
This is a story based on the life cycle of a tree. This book is filled with beautiful drawings to catch the eyes of our beginning readers and keep their attention on the story.
This is a book that helps young kids learn the alphabet and the sound that each letter makes. Each page focuses on a single letter and has sentences made with words that start with that same letter.
Brown Bear, Brown Bear, What do you See? By Eric Carle
This is a cute rhyming book that my children have loved reading over and over again. It has short sentences focusing on colors and animals. With predictable, repetitive text, kindergarteners will soon be able to "read" this book along with you!
Chicka Chicka Boom Boom by Bill Martin Jr.
A fun rhyming book that helps young children recognize the alphabet in upper case letters and lowercase letters. Kids enjoy the letters racing to the top of the coconut tree.

Cloudy with a Chance of Meatballs by Judi Barrett
A very fun book, also a movie (my son was actually watching it last weekend). In a small town, the people experience a variety of food falling from the sky. It's fun when it is small food, but the bigger food starts to destroy things.
Curious George in the Snow by H.A. and Margaret Ray
A snowy day in the mountains means a great day for skiing. Join Curious George and his friend with the yellow hat, on this adventure.
Froggy Gets Dressed by Jonathon London
A story about a young boy frog who tries on many different items of clothing before he is prepared to go out and play in the snow.
Giraffes Can't Dance by Giles Andreae
This story starts out with a sad giraffe who just wants to fit in and dance like everybody else. However, he learns his own style and finds joy in his new talent.
Goodbye Earth, Hello Moon by Gabriel Meil
This book introduces the ongoing issue with global warming into our youngest generation, in terms that they can understand.
Green Eggs and Ham by Dr. Seuss
This is such a silly story that all kindergarteners tend to enjoy, especially for their own lunch served with green eggs and ham.
How to Make an Apple Pie and See the World by Majorie Priceman
The children get to go on an adventure around the world trying to gather all the ingredients needed to make a delicious apple pie. While doing so, they will learn some fun facts about other places around the world.
If You Give a Cat a Cupcake by Laura Numeroff
We can only imagine the chaos and sugar rush a kitty would get after eating a cupcake. This book gives us the possible outcome.
Make Way for Duckling by Robert McClosky
Welcome to the busy streets of Boston. This place is packed with people. Mother Duck, Mrs. Mallard has a difficult time trying to get her baby ducklings safely through the streets to their new home.
Related: 20 Best Beginner Chapter Books for First Graders
Sheep in a Jeep by Nancy E. Shaw
Another book that takes children for a trip. These rhyming sheep in a red jeep have so much fun driving across the country.
Shhhh! Everybody's Sleeping by Julie Marks
Children tend to think that everyone has a similar lifestyle until they are taught otherwise. Not everyone sleeps in a soft bed at night. This book helps them to better understand how people across the world may sleep.
Swimmy by Leo Lionni
A story to help inform children about many of the dangerous creatures and situations they need to avoid in the deep sea.
The Kissing Hand by Audry Penn
A perfect story for the first day of school icebreaker. This mother and her raccoon child have a tradition that they share for the first day of school.
The Little Engine that Could by Watty Piper
This is a very cute story that sticks with you forever. This small blue train engine faces difficult tasks when he tries to transport the abandoned toys back over the hill for the kids to play with. He failed each time he attempted to top the hill. It wasn't until he believed in himself that he was successful.
The Little Red Hen by Jerry Pinkney
This determined red hen, despite the negative words from the other lazy animals, decided that she wanted to make bread with some seeds that she found. She doesn't need the help or approval of anyone else.
The Neighborhood Mother Goose by Nina Crews
This book has many of the Mother Goose nursery rhymes that most children know and love. The rhymes are accompanied with beautiful photos and illustrations.
The Story of Ferdinand by Munro Leaf
An inspiring story about Ferdinand, a bull, big and strong. When we think of a bull, we think of something dangerous. A creature that is ready to fight. Well, things aren't always what they seem. Ferdinand doesn't like to fight at all.
The Three Billy Goats Gruff by Paul Galdone
I remember acting this story out in Kindergarten. The three brother goats are looking for greener grass. A troll lives under the bridge that they need to cross, which is making their travel difficult.
The Ugly Duckling by Hans Christian Anderson
This starts out as a sad story. This young duckling doesn't look like the others, and for that reason, the meaner ducklings begin to bully and taunt him. Soon this "ugly duckling" will be the most beautiful bird of all.
Where the Sidewalk Ends by Shel Silverstein
The kids are sure to love this book. I know I did, and still do. It is full of all different kinds of poems that range from silly short stories to emotional fairy tales. Growing up, this was one of my favorite books.
Knuffle Bunny by Mo Willems
A young girl named Trixie brings her stuffed animal, Knuffle Bunny, to the laundromat with her Daddy. This hilarious story takes us through the emotions in this fiction to fact story about what can go wrong when dad is in charge.
Books for Kindergarteners to Read by Themselves
The Maggie B. by Irene Haas
A great picture book that will warm the heart of anyone who opens it.
Where the Wild Things Are by Maurice Sendak
This is a story about a mischievous little boy, Max, who is sent to bed with no dinner, because he was acting up. Max puts on his wolf costume and awakens his imagination. The illustrations (winning the 1964 Caldecott Medal) through this book will take your child through Max's adventure.
Don't miss this list of the funniest books to read aloud to your kids!
I Want a Pet by Cathy Morrison
A little boy really wants to get a pet. He goes to the zoo hoping to find the best pet, but discovers something else.
Show and Tell by Mercer Mayer
I absolutely loved Little Critter books when I was a little girl. These picture books are perfect, even for reluctant readers.
The Foot Book by Dr. Seuss
Dr. Seuss has some of the best books for young readers. The foot book helps early readers understand all the different types of feet.
I Lost My Tooth by Hans Wilhelm
All young children lose their teeth. What better way for them to learn than to read about a cute fluffy white dog that loses his tooth.
The Pigeon Will Ride the Roller Coaster by Mo Willems
Everyone's favorite pigeon going through an emotional roller coaster will take the kids for a loop.
Wemberly Worried by Kevin Henkes
This simple book is perfect for any child who may need a little help understanding that it is normal to worry. This little mouse, named Wemberly, worries about everything. She finally realizes that school isn't a place to worry, but a place to have fun. This is a good book to add to the school library.
Dirty Beasts by Roald Dahl
A book full of big and dirty beasts. Good news, these silly creatures are anything but dangerous. Children will love reading these funny poems.
Hey, Bruce! By Ryan T. Higgins
If you are looking for new books for 5 and 6 year olds, this new found, favorite series has captured many new readers. Interactive books are great books for first time readers, The reader gets to decide the story.
The Day the Crayons Quit by Drew Daywalt and Oliver Jeffers
Oh no! What is Duncan going to do? His crayons have quit, with good reason. They want to feel more important, Duncan better figure out something fast!
Tikki Tikki Tembo by Arlene Mosel

This is a classic story, a chinese folktale about a boy who fell down a well. The people continue to visit the well in remembrance of how horrible it must have been to have the long name of, Tikki tikki tembo-no sa rembo-chari bari ruchi-pip peri pembo.
The Carrot Seed by Ruth Krauss

This touching story has been labeled one of the best children's books for over 75 years. An inspirational story about a young boy who planted a carrot seed in hopes to grow a carrot. Others around told him he was wasting his time. He did not let their words deter him. He watered his seed and pulled the weeds. With believing in himself, the outcome will get you all in your feelings.
The Pout-Pout Fish by Deborah Diesen

This book of rhymes is based on a big blue fish who has a constant frown. Others wonder if he will ever look happy. This silly story is sure to bring a smile to any moody kid.

Check out all of our favorite book lists here!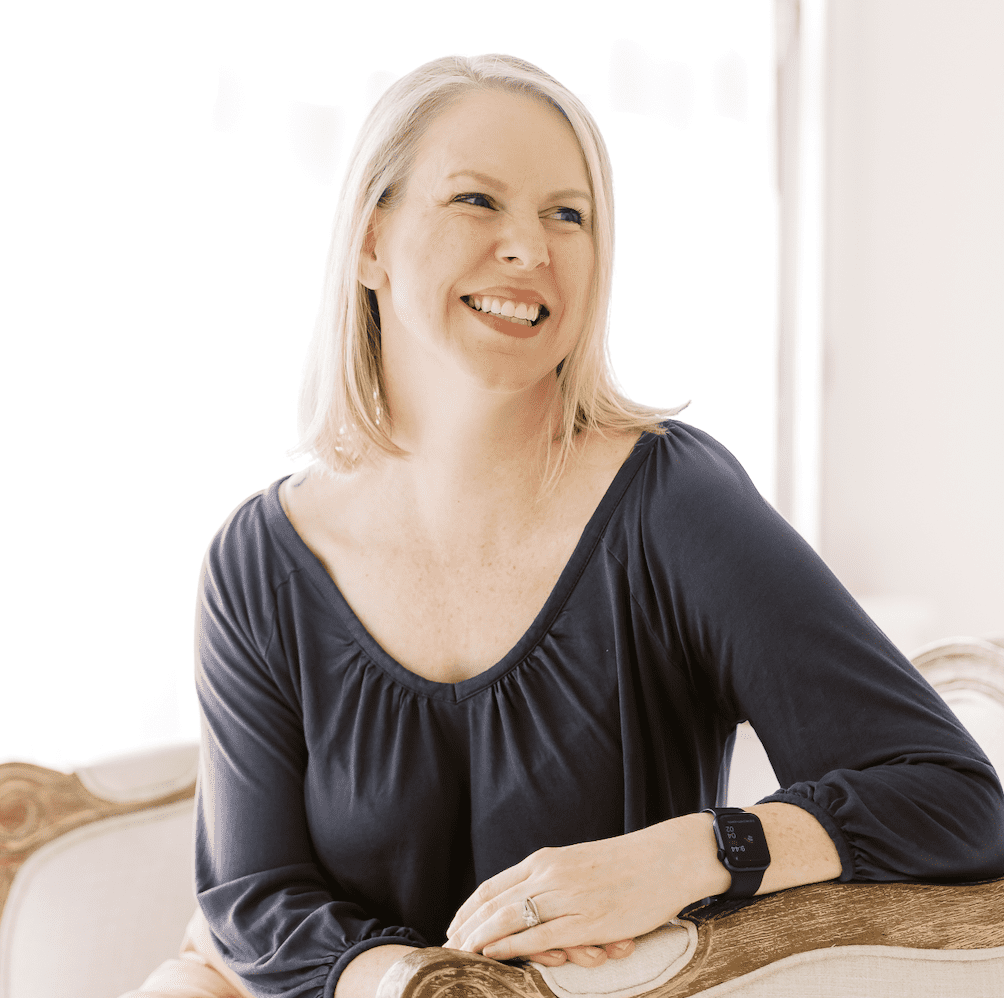 MEET THE AUTHOR
Amanda
As a mom of 4 kids (and the oldest of 4 kids herself), Amanda has over 30 years of parenting experience. A former special education teacher, Amanda has a Master's degree in Special Education and a second M. Ed. in Educational Leadership.

When she's not working, Amanda enjoys DIY projects, exercising, photography, and long walks through Target.

You can find Amanda on all social media at @parentingnestblog and @amandaseghetti