18 Butterfly Books and Activities for Preschoolers
It's never too early to start teaching children about nature and their surroundings. This collection of 18 butterfly books and activities is sure to inspire your preschooler to learn more about caterpillars and butterflies.
This post may contain affiliate links. If you make a purchase, I may earn a small commission at no extra cost to you. As an Amazon Associate, I earn from qualifying purchases. Read more about these links in my disclosure policy.
Fiction Butterfly Books for Preschoolers
These books incorporate some factual leaning with fictional stories and characters that your children know and love. Fictional stories are a great way to introduce new ideas and concepts to preschoolers.
Rommie's Journey: An Amazing Adventure of a Little Caterpillar – Rommie wants to see the world but that can be a difficult task for a little caterpillar. But something amazing happens and Rommie's journey isn't so difficult anymore.
Pete the Cat and the Cool Caterpillar – Pete has a new friend but he suddenly disappears. When he returns he doesn't look the same at all. What happened?
Pinkalicious and The Little Butterfly – Miss Penny brings caterpillars to school and Pinkalicious is excited to watch them transform. It's pinkamazing!
Butterfly Colors and Counting – Count the butterflies from one to ten. Learn their colors then count again. This book combines learning basic counting and color with real butterfly species.
Little Ant and the Butterfly – This book teaches a wonderful lesson about tolerance of differences and how our differences can be a beautiful thing.
The Very Hungry Caterpillar – This classic book is the perfect introduction to the lifecycle of a butterfly. Children will enjoy following the little caterpillar as he eats all the things and then takes a nap.
Non-Fiction Books About Butterflies for Preschoolers
Delve into the facts with these books that will provide your preschooler with a close-up look at caterpillars and butterflies. Learn about metamorphosis, migration and learn to identify different species of butterflies.
Butterflies and Moths – This board book is the perfect introduction to butterflies and moths for young children. Learn about their appearances, similarities and differences and learn vocabulary. Children will also enjoy the tactile pages.
A Butterfly is Patient – Loaded with information about butterflies, this book is beautifully illustrated and will become a well-loved favorite.
Caterpillar to Butterfly – This book geared towards toddlers uses beautiful photographs to help children understand how a caterpillar transforms into a butterfly.
How Does a Butterfly Grow? – Lift the flaps and learn about the lifecycle of a swallowtail butterfly. Young kids will appreciate the interactive nature of this book.
Explore My World Butterflies – This book invites kids to appreciate the beauty and importance of butterflies while learning about metamorphosis and migration.
Butterflies for Kids – This book teaches kids about butterflies from A to Z. Learn to identify and recognize different species of butterflies.
Learn and Observe Butterflies
Preschoolers learn best when they are able to actively participate in educational activities. Get fully immersed in learning about butterflies with these hands-on learning tools. Explore butterflies in your backyard or watch your very own caterpillars transform before your eyes.
Kids Bug Observation Kit – Become an outdoor explorer and naturalist with this bug collection and observation kit.
Plastic Bug Collection – Bring the outdoors in and explore butterflies and other insects all year round with this collection of toy plastic bugs.
Butterfly Garden – Kids will love getting up close and personal as they watch caterpillars transform into butterflies right before their eyes. This kit contains everything you need to get started along with a voucher for 5 live caterpillars (sent separately). Keep the kit and purchase new caterpillars each spring.
Butterfly Activities
Hands-on crafts and activities are a great way to reinforce learning when reading butterfly books. Your preschooler (and older kids too!) will love these fun butterfly art and learning projects.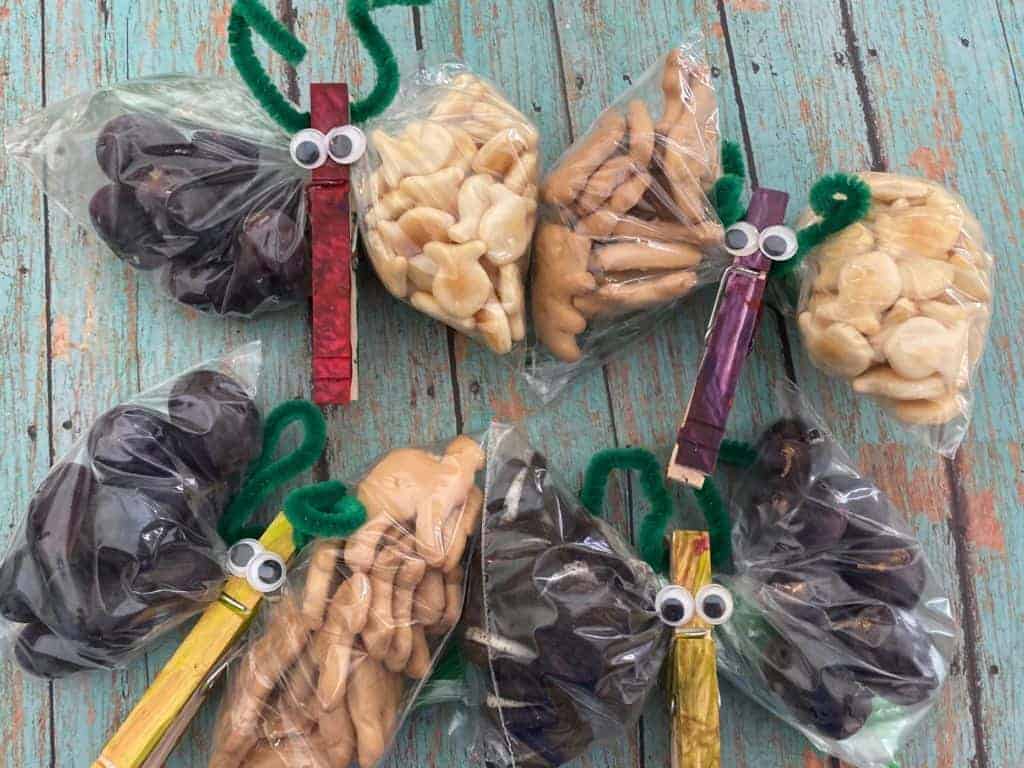 Make sure your kids stay fueled when you head out on your butterfly hunts. These Butterfly Snack Bags from Daily Momtivity are easy and fun and also make a great party treat.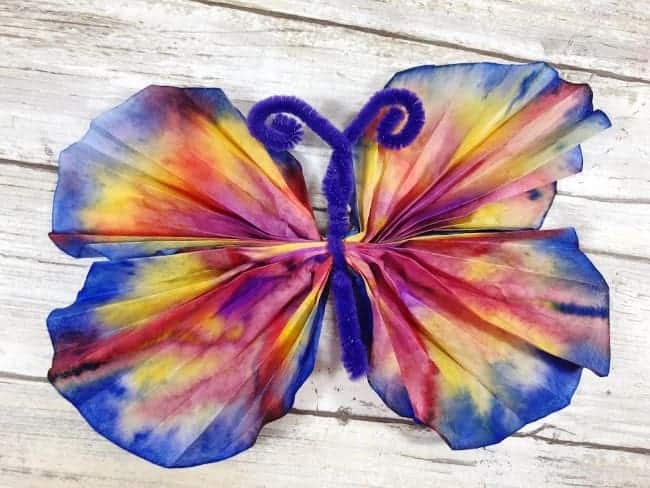 Making Coffee Filter Butterflies is a childhood rite of passage! The tutorial from Organized Island is simple enough for younger children that are just learning to draw and color but exciting and magical enough to be fun for older children.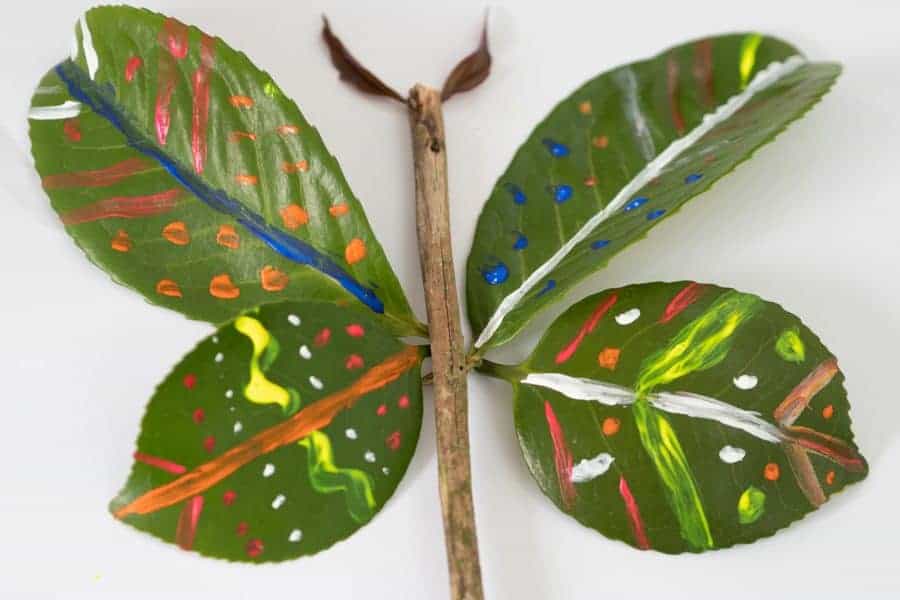 These Leaf Butterflies are the perfect way to extend your learning about nature. Morph into a study about leaves and trees and use some unconventional materials for making art.
Check out our list of bug books for kids for more great book ideas!