5 Best Hoverboards for Kids
A fancy ride on a two-wheel motor vehicle will make the coolest gift for your little one. But are hoverboards safe for kids? Well, according to the manufacturers, these hoverboards are safe to use even for a seven year old kid.
And the cherry on top, some of these self-balancing hoverboards can bear the weight of an adult as well. Meaning, you can get one for yourself too and accompany your kid on the fun weekend rides.
So, now the question, how do you decide what dimensions of the wheels are ideal for the kids? Well, experts recommend using a 6.5" hoverboard for children. Additionally, you need to check the speed, battery life and the weight resisting capacity of an item before adding it in your cart.
To help you make the best decision, we have found the 5 best hoverboards available and are giving you all the details on each one!
Best of all, once you choose, ordering is just a click away on Amazon. Throughout this article, I have also included some 'Mom Pro Tips' to help you out along the way – so keep an eye out for those!
This post may contain affiliate links. If you make a purchase, I may earn a small commission at no extra cost to you. As an Amazon Associate, I earn from qualifying purchases. Read more about these links in my disclosure policy.
Many of these items are available with Amazon Prime's fast free shipping (often arriving in just one or two days!). If you're not already a Prime member, you can get a 30-day FREE trial of Amazon Prime here!
---
Best Hoverboards for Kids
JOLEGE 6.5" Self-balancing Hoverboard
This brilliantly designed JOLEGE 6.5" Self-balancing Hoverboard, well-suited for beginners and adults is safe to use indoors as well as outdoors. The LED lights and the LED banner on the premium tires are what make this the best hoverboard for kids.
It takes two to three hours to charge it fully. You can find the charging port on the back with an on and off button next to it, for safety. A convenient feature is the green/red battery light letting you know when to hop off and recharge.
The spider design footpads have non-slipping ability, enhances the self-balancing technology. Whether riding in a straight line or spinning around and doing tricks, this hoverboard will not disappoint you. Also, it's super quick to learn (will hardly take five minutes) and fun to ride, will surely impress your kids in no time.
You can even ride this board up hills due to its premium rubber tires with remarkable traction, making it adaptable to almost any type of surface.
The only thing that would make this hoverboard any better is if it played music. Oh wait, it does! This board also has pre-installed Bluetooth speakers, ensuring a fun-filled ride for your child.
Pros
Self-balancing
Number one bestseller
Easy to learn
Bluetooth speaker
Anti-slip footpad
Cons
Some customers had issues with handling the board
This board beeps when being ridden
Check Price on Amazon
EPIKGO 8.5" Off-Road All-Terrain Hoverboard
Designed with adventure in mind, this all in one EPIKGO Off-Road All-Terrain Hoverboard was made to balance power, safety, and performance.
EPIKGO has 400w dual motors that help it climb slopes as steep as 18 degrees. Rides last over 1 hour and over 10 miles on a single charge, making it the most powerful balance board on the market.
The aluminum alloy frame ensures durability, while the 159 safety tests ensure this board is safe for you and your children to enjoy.
This board's solid rubber tires have been adapted for all kinds of surfaces, including off-road tracks. Rated IP56 for solidness and water resistance, you can easily maneuver this hoverboard through grass, mud and sand.
Because of the power and size of this hoverboard, it is not intended for younger children to ride. Manufacturer recommendations state that riders should be at least 13 years old, with a minimum weight of 44 pounds and a maximum weight limit of 240 pounds.
Pros
Futuristic design
Self-balancing
Solid aluminum frame
Big wheel size
Adjustable speed
Cons
The size of the wheels are too big for little kids (recommended for ages 13+)
More expensive than some other options
Check Price on Amazon
Mom Pro Tip #1: Double check age/weight recommendations before purchasing a hoverboard for your child. Always read the instructions before use, and make sure a safety helmet is worn!
VEVELINE 6.5" Self-balancing Hoverboard
This VEVELINE 6.5" Self-balancing Hoverboard is truly one of the best hoverboards for kids under $150 (current price at time of publishing). Even though it's mostly plastic, the quality is not at all compromised. Featuring a sturdy, unique design, and smooth rides, you will get everything within budget.
Featuring uniquely designed wheels with flashlights installed that randomly sparkle providing your scooter with a beautiful display, these 6.5" vacuum tires are ideal for beginner riders. This board can go a maximum speed of six mph. The footpads keep you stable, and the wheels control the traction. Besides containing a unique self-balancing system, this hoverboard also features non-slip footpads, holding onto your feet, ensuring maximum security.
The 15-degree maximum climbing angle allows you to pass through small obstacles. Additionally, the 360-degree rotation ability offers you an ultimate experience enabling you to turn it all the way around wherever needed.
It has also cleared all the ride tests and has been labeled safe by the UL security system. Manufacturers have declared that it's safe to use for adults as well.
The only feature this board lacks is Bluetooth compatibility.
Pros
Anti-slip foot pads
Self-balancing operation
LED lights on wheels
Easy to learn
Cons
Check Price on Amazon
Hover-1 Titan Electric Self-Balancing Hoverboard Scooter
Hover-1 has always secured a position amongst the best hoverboards for kids. This Hover-1 Titan Electric Self-Balancing Hoverboard Scooter like it's sibling counterparts has gained a name in the market.
First things first, the 36V/4Ah Lithium-ion, highly functional battery supports the entire hoverboard well. Meeting the UL standard security system, this battery runs well for several years after the purchase.
Furthermore, the 250W Dual Motor, along with the excellent quality rubber tires, can run on almost all grounds. From sandy to wet and smooth to rough surfaces, it is highly functional offering you a smooth and peaceful riding experience.
Offering a maximum speed range of 7 mph and covering 10 miles, this self-balancing control system is ideal for amateurs.
Pros
Built-in Bluetooth speakers
Anti Slip foot pad
Self-balancing
Easy to use for beginners
Holds up to 265 lbs
Cons
The product is excellent overall, but it is not suitable to ride on every type of surface.
Check Price on Amazon
Mom Pro Tip #2: Don't overcharge your hoverboard. Like most electronic devices, hoverboards should only be charged until the battery is full, then unplugged to prevent overheating.
---
Are Hoverboards Safe for Kids?
You may be concerned about the safety of hoverboards today, knowing that older styles of hoverboards were deemed unsafe. New hoverboards undergo multiple safety tests in order to receive a specific safety ratings. Any hoverboards that are labeled UL 2272 certified are fire safe. Amazon has strict safety requirements and only allow the sale of UL 2272 certified boards. These are hoverboards that have been fully tested and meet the recommended safety standards.
Conclusion
These were the best hoverboards for kids that had everything a kid could need. Hoverboards are really doing the rounds among the kids of this generation. Almost all the youngsters want to step up their game with one of these fancy rides.
Remember the time when skateboards were the talk of the town? Well, they haven't lost their charm even in this era. Some kids are still into surfing on the streets, but most of them are now inclined towards the more advanced and unique gadgets.
Anyway, surprise your kids with one of these hoverboards. Your child would love to hit the road with one these. Hopefully, you have made up your mind, and this review helped you in simplifying your decision.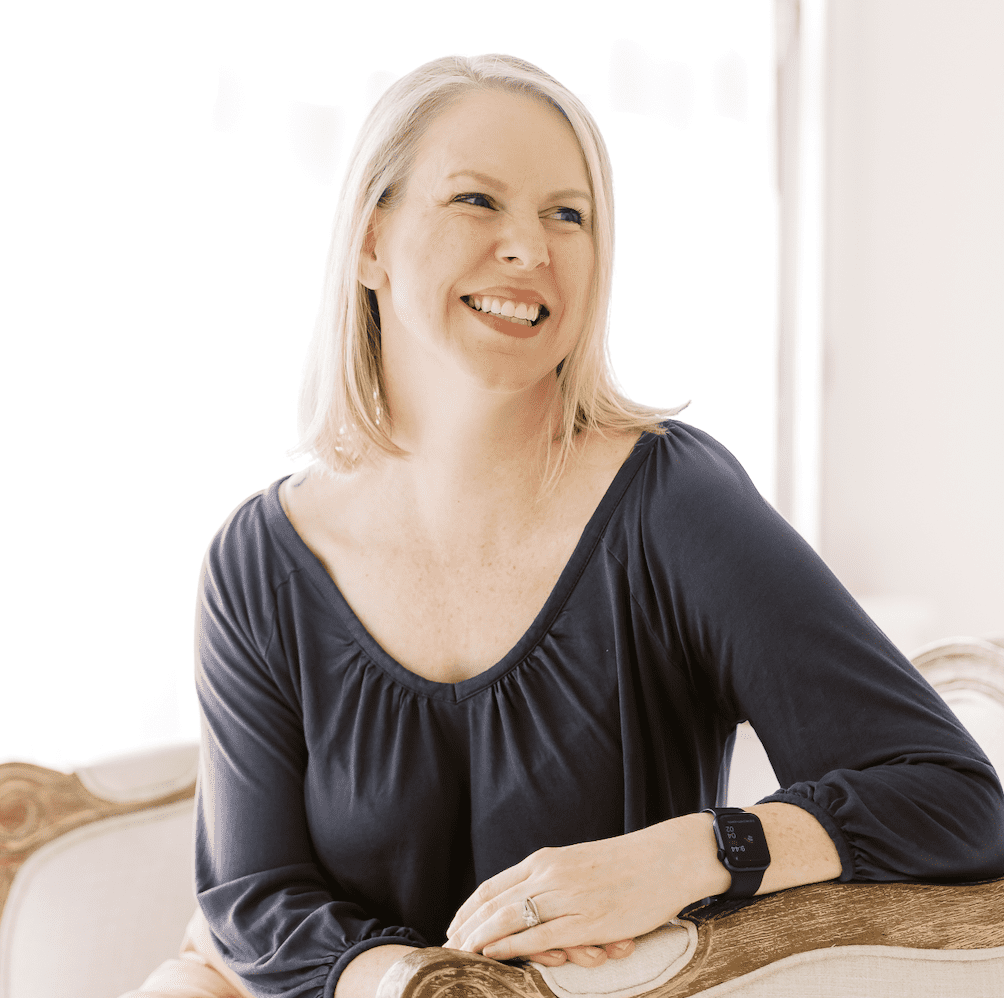 MEET THE AUTHOR
Amanda
As a mom of 4 kids (and the oldest of 4 kids herself), Amanda has over 30 years of parenting experience. A former special education teacher, Amanda has a Master's degree in Special Education and a second M. Ed. in Educational Leadership.
When she's not working, Amanda enjoys DIY projects, exercising, photography, and long walks through Target.
You can find Amanda on all social media at @parentingnestblog and @amandaseghetti